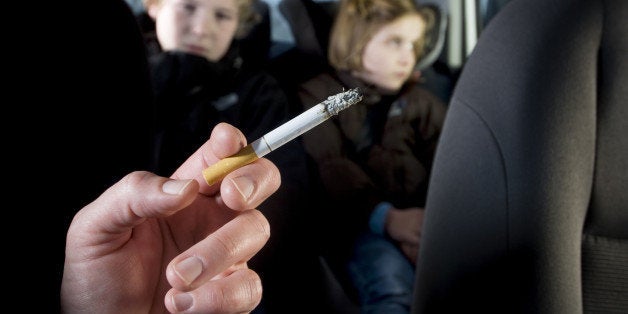 In order to stop cancer before it starts, we must undergo a multifaceted cultural shift.
Cancer prevention is a boundless canopy covering expansive territories of all facets of human health, lifestyle, the environment and social issues to include poverty.
Do we start with getting a handle on the over 80,000 chemicals that are loosely regulated?
Or are the first steps in cancer prevention the inevitable low-hanging fruit to include activities such as smoking or tanning?
The most obvious of cancer causes and killers, of course, is cigarette smoking. The Centers for Disease Control (CDC) reports in the United States 443,000 people die prematurely every year from smoking or exposure to secondhand smoke and another 8.6 million live with a serious illness caused by smoking.
Fifty years after the first surgeon general's report declared smoking a hazard to human health, a 2014 report shared a message from Howard Koh, assistant secretary for health of the Department of Health and Human Services at the time. Dr Koh wrote:
Cigarette smoking remains the chief preventable killer in America, with more than 40 million Americans caught in a web of tobacco dependence. Each day, more than 3,200 youth (younger than 18 years of age) smoke their first cigarette and another 2,100 youth and young adults who are occasional smokers progress to become daily smokers.
Tanning is another major issue to address in the fight against cancer. Over 30 million Americans a year use tanning beds. Last year 70,000 new cases of invasive melanoma were diagnosed in the United States. It is one of the most frequently occurring cancers in young adults ages 20 to 30, and it is the main cause of cancer death in women 25 to 30 years old according to MD Anderson.
We have not been effective stopping the most obvious of cancer risks. We have not reached for the low-hanging fruit. Continually under the mask of making "progress" we couch many of these types of risks with window dressing policies. Benchmarks for the sake of benchmarks are not progress but often can be steps in avoiding the bottom line of eliminating the known cancer risks altogether.
Cancer prevention does not have one solution but many. Public health continues to present a wide breadth of complex issues where LessCancer.org as an organization is committed to continuing to fuel leadership for healthy futures.