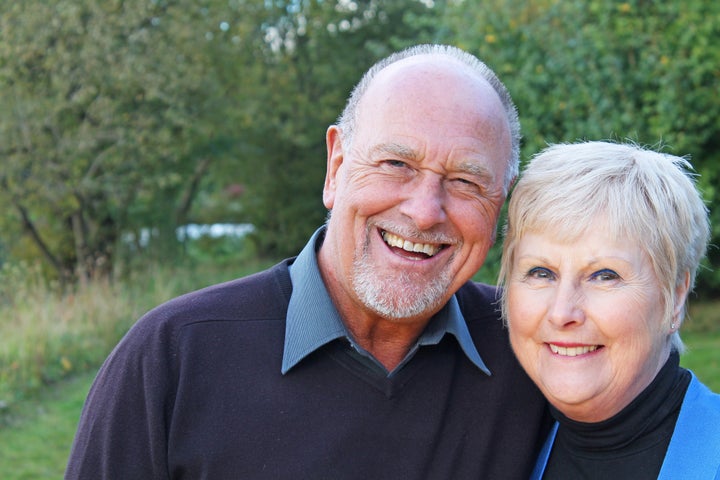 While improvements have been made in the curriculum of American medical schools over the past few decades, cancer prevention is one essential area that is still neglected. The emphasis is on treatment, rather than prevention.
"Doctors are trying to deal with what's broken already, rather than trying to prevent it from getting broken," says Robert P. Heaney, M.D., a professor of medicine at John A. Creighton University School of Medicine in Omaha.
That is especially true when it comes to the medical community's approach to cancer.
In the early 1940s, the United States National Advisory Council acknowledged that cancer education in medical schools lacked coordination and the establishment of goals, and recognized the need for collaboration and organization within and among institutions.[1] More than 70 years later, the situation has not improved much. Few programs currently exist in medical school for training in cancer prevention and control. Given that 1.6 million people will be given a cancer diagnosis this year and nearly 600,000 will die from the disease, this lack of attention is not just worrisome, it is a threat to our health as a nation.
Our health-care system is already overburdened, and experts predict that by 2020 there will be serious shortages in many medical specialties, including oncology and preventive medicine. This need was addressed during a 2009 symposium of cancer prevention and control professionals focusing on the current status of the cancer prevention workforce at The University of Texas MD Anderson Cancer Center. One of the major conclusions was that the diversity of disciplines involved in cancer prevention and control -- including epidemiology, behavioral science, and basic sciences -- presents a challenge to effective communication among various medical professionals. Poor communication hinders collaboration and progress in the discovery and implementation of cancer prevention.[2]
The good news is that about 50 percent of all cancers are preventable by applying what we know right now. Each individual has a responsibility to follow the current recommendations for cancer prevention, including eating a plant-based diet rich in vegetables, fruits and whole grains, limiting red meat consumption, being physically active, limiting alcohol, ending smoking, and taking vitamin D. These guidelines make good sense and will also help prevent heart disease and diabetes. The cancer screening tools now available, including mammography, colonoscopy, Pap tests, and HPV and hepatitis B vaccines, should be made widely available to all Americans.
We can't assume people simply know these facts, however. Individuals need accurate information in cancer prevention and guidance tailored to their specific medical history. They will not get it unless our medical doctors and other health professionals are adequately trained. Right now, they simply are not. For example, in a study from Boston University School of Medicine, researchers surveyed fourth-year medical students graduating from that institution. More than half rated themselves as unskilled in performing a skin cancer examination. Forty percent of them had received no training, and 28 percent never even witnessed one. Catching skin cancer at its earliest stages is one of the most effective forms of secondary prevention -- and skin cancer that is caught early is nearly 100 percent curable.
Nearly 70 percent of American adults are overweight or obese, and we know that obesity is a risk factor for cancer, as well as heart disease and diabetes. Many, if not most, of these Americans have had encounters with health professionals at some point in their lives. Physicians need to be well-trained in addressing proper nutrition, physical activity, cancer screening and other strategies in order to provide effective cancer prevention recommendations to patients.
Medical students may not be aware of the career opportunities available in cancer prevention. They may be presented with a choice of specialties including preventive medicine, which does not focus on cancer prevention exclusively, or oncology, where the focus is on treatment rather than cancer prevention. Funding for graduate medical education in preventive medicine is essential for those students seeking to specialize in cancer prevention, and a mechanism should exist for these residency programs to receive support from Medicare Graduate Medical Education, as well as from the National Cancer Institute's R25T award program. The R25T program is particularly well-suited to the multi-disciplinary experiences and skills required of a specialist in cancer prevention and control.
We also must address a major factor that deters physicians from focusing on cancer prevention: the lack of reimbursement for a wide range of interventions and activities related to cancer prevention. C-Change and the CEO-Roundtable are two organizations that have advocated for employer-sponsored health plans providing cancer prevention services.
The development of a strategic plan for cancer prevention in medical schools that is supported by all stakeholders -- including the medical community, government, the insurance industry, cancer advocacy groups and all those dedicated to cancer prevention -- will be the key to inspiring patients to live lifestyles that will decrease cancer risk. Trained physicians may discover new ways to detect cancers early, before they have a chance to spread throughout the body.
In Aristotle's words, "It is not once nor twice but times without number that the same ideas make their appearance in the world." The time is now for the establishment of cancer prevention education in American medical schools. It will make a significant difference in the quality of life for millions of Americans.
[1] Zeina Dajani, and Alan Geller, "Cancer Prevention Education in the United States Medical Schools: How Far Have We Come?" Journal of Cancer Education, 2008; 23:204-208.
[2] Shine Chang and Carrie Cameron, "Addressing the Future Burden of Cancer and its impact on the Oncology Workforce: Where is Cancer Prevention and Control?" Journal of Cancer Education, May 27, 2012 (Suppl.2), 118-127.
Related