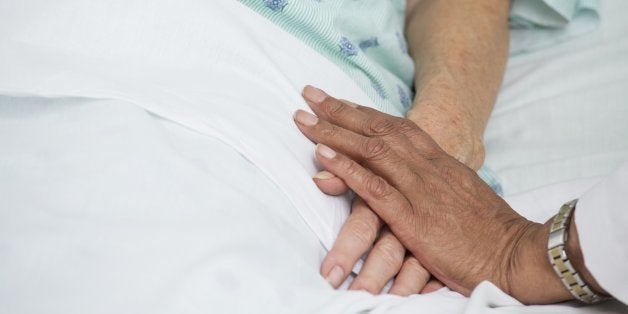 Did you know fatigue is the most common side effect of cancer treatment? Research suggests that most people receiving cancer treatment experience some type of fatigue. In fact, between 60 and 90 percent of patients at MD Anderson have fatigue.
Fatigue is described as a physical and/or mental state of being tired and weak. Physical fatigue and mental fatigue are different, but they often exist together, which can make the experience even more challenging.
The causes of fatigue might stem from the cancer itself or the cancer treatments. Psychological symptoms such as depression, anxiety or emotional distress, low red blood counts, surgery, stress, pain, lack of exercise, and sleep disruption are also contributing factors. If you are living with cancer, chances are you are struggling with fatigue, which can last even long after treatment ends.
• Prolonged, extreme tiredness after an activity
• Feeling weak, tired, weary, or exhausted even after sleeping
• Too tired to complete normal daily activities
• Not taking part in normal day-to-day activities
• Feeling frustrated, irritable, and upset about the fatigue and its effects
• Arms and legs feel heavy and hard to move
Ongoing research for cancer-related fatigue includes the effects of ginseng, cognitive behavioral therapy combined with exercise, meditation and many others. The comprehensive list of ongoing clinical trials can be found here.
There are a number of different integrative therapies for which there is evidence to show they can improve cancer-related symptoms, including fatigue. If everyday tasks are becoming overwhelming, here are seven integrative therapies that may help.
1. Be active. Exercise is not only a great way to boost your health, but it has been found to be a good way to ease fatigue.
2. Engage in a mind-body practice! There is growing evidence showing that mind-body practices such as yoga, meditation and tai chi are useful therapies for managing fatigue.
3. Professionally evaluate your nutrition to ensure the right nutritional intake of essential vitamins and minerals with your diet. This can be critical to improving your health and may affect your cancer-related fatigue.
4. Try acupuncture. While there is limited research specifically on the benefits of acupuncture for managing fatigue, acupuncture can provide some relief if the fatigue is due to symptoms such as nausea, pain, dry mouth or hot flashes.
5. Get a massage. Massage therapy may be a useful way to relax, sleep better and improve fatigue.
6. Talk to a health psychologist. Working with a health psychologist will help you to engage in behaviors that will increase relaxation, improve sleep, and reduce fatigue.
7. Participate in music therapy. In addition to helping ease fatigue, music therapy can help patients manage stress, alleviate pain and express feelings.
Please consult with your primary provider before using any of these therapies.