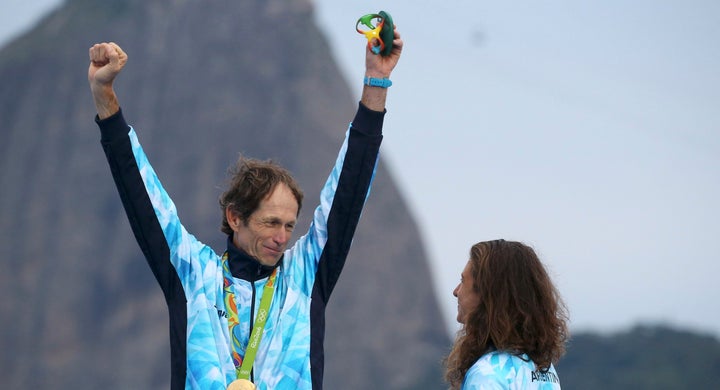 Olympian Santiago Lange broke down many times as he celebrated a triumph which may not have seemed possible just last year. The 54-year-old won a gold medal with his crew mate Cecilia Carranza Saroli in the Nacra 17 Mixed Multihull race Tuesday after a battle with lung cancer last year, the Associated Press reports.
Lange, who hails from Argentina, had his left lung partially removed after a lung cancer diagnosis last year but says the hardship only made him work harder.
"This may help to give strength to many people who are going through what I've been through," Lange told reporters. "But I prefer to focus on what we did athletically. The disease has nothing to do with it, it was a stone in the road. I became obsessed with getting to Rio very well prepared and we did."
Lange is reportedly the oldest medalist to date at the Rio Olympics and the oldest sailor competing. Fellow sailor, Austrian Tanja Frank, said the other athletes sometimes joke about Lange being an "old man" but clearly he's shattered every stereotype.
Amazing. Congratulations to all of you!
For more Olympics coverage: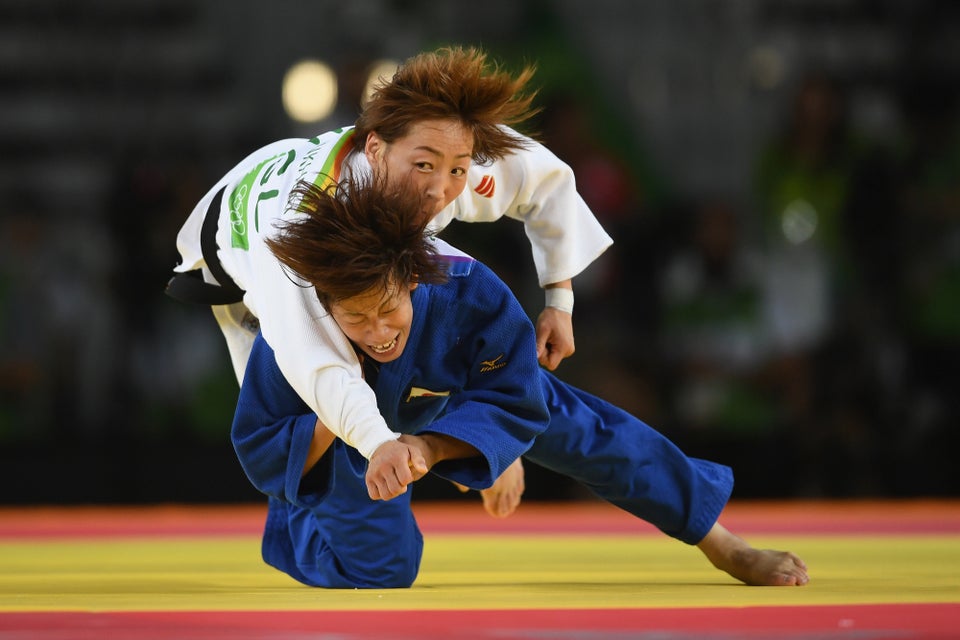 Best Photos From The Rio Olympics
Popular in the Community