Making a difference in a stranger's life takes determination--and a certain amount of Grace.
Grace Callwood is a 9-year-old cancer survivor who isn't taking the gift of life lightly.
The little fighter is serving homeless, sick, and foster children in her hometown of Bel Air, Maryland with a fervor that has drawn many other young friends to her cause.
"I can really connect with other kids," Grace told the Huffington Post. "Because I was sick, too, and I want to make them happy so they won't feel so down."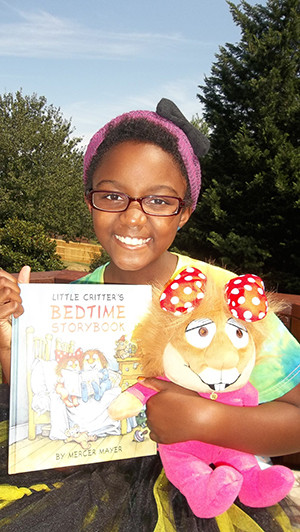 She is the dreamer behind We Cancerve, a charity that creates opportunities for kids to serve other kids. The organization's eight board members, ranging in age from nine to 18, meet in the conference room of Grace's United Methodist Church to brainstorm solutions with a childlike sense of wonder.
Faith was always a big part of Grace's life. Her mother, T'Jae Ellis, said that the moment she first felt her child moving in her womb, the scripture passage, "His grace is sufficient for me" tumbled out of her mouth. From that moment on, she knew her child would have an amazing connection to God.
Grace was diagnosed with lymphoma on her seventh birthday. She received chemotherapy for three years and was constantly in pain.
"There were times when she felt like something was crushing her body," Ellis told Huffington Post. "Just the utter exhaustion of not being able to get comfortable, or feeling hungry but not being able to eat because she can't keep anything in."
Grace admits she wondered whether God had a purpose for her suffering.
"I was wondering why he let it happen to me, was it for a certain reason, and if he could control it," Grace said.
There was nothing her mom could do but hold her hand and pray.
"I would tell her that this isn't something he gave you, but there is going to be something significant that happens to you after it," Ellis said.
Despite her own pain, the little girl couldn't stop thinking about other people who were also suffering.
When she first began receiving chemo in 2011, Grace put on a lot of weight and was unable to wear her brand new back-to-school clothes. When the little girl discovered that a homeless family in her neighborhood had two young girls of her own age, she decided to give them her clothes.
And from that first simple act of charity, We Cancerve was born.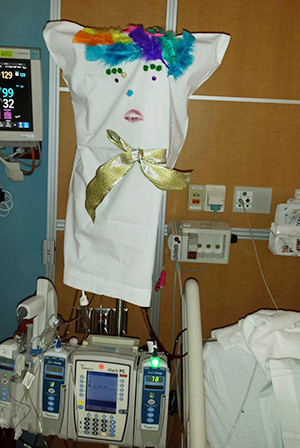 Grace and her board members have used simple solutions to try to create change in her community. They raised $600 through a lemonade stand, splitting the money between the hospital where Grace received treatment and a foundation that brightens the lives of kids with cancer. They've also collected toys, clothes, and beauty supplies for youth who are living in a local shelter.
Another initiative delivered "transFUNners" to hospitalized children. The concept, inspired entirely by Grace's experience in the hospital, lets children craft and color pillowcases to disguise their I.V. apparatus.
Doctors have declared Grace cancer-free and the child feels closer to God than ever before.
"A lot of time, I talk to him and thank him for curing me, or thank him that I'm still alive," Grace said.
Calling all HuffPost superfans!
Sign up for membership to become a founding member and help shape HuffPost's next chapter
BEFORE YOU GO
PHOTO GALLERY
Religious Good News