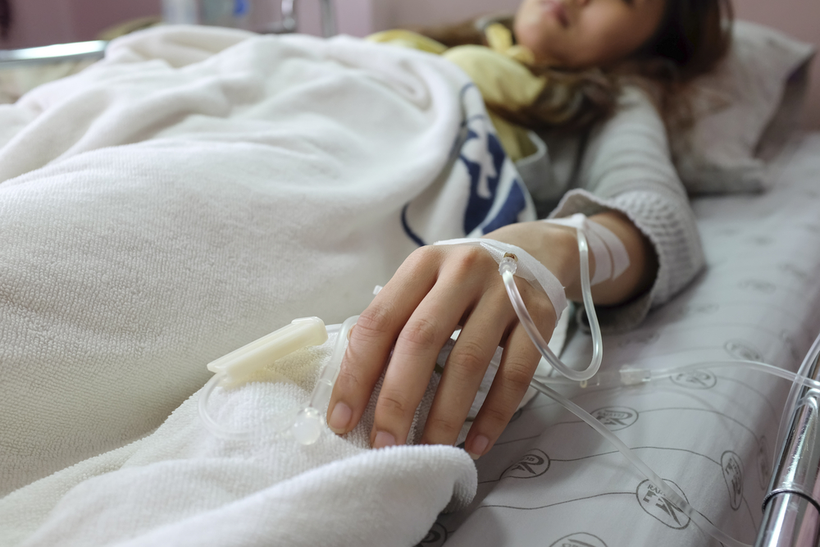 I don't think that there is a single one of us who has not been touched by the sights being shared of the devastation resulting from Hurricane Harvey in Texas. Not only did the hurricane wreak havoc on the residence in that State but also the 50+ inches of rain that accompanied and followed this event has destroyed so many homes and businesses of the residents across the region
As we all reach out to help the residence who have been displaced to be fed and housed and do whatever possible to assist them in any way that we can in rebuilding their lives, we need to stop and think about the special needs of those cancer survivors across the land who may very well have lost their life lines to the care and treatment that they so desperately need that might not now be available to them.
Along with the properties that are and remain under water are hospitals, medical centers, doctors' offices and treatment facilities everywhere. As a result, many patients have had their chemotherapy and radiation treatments halted, their surgeries postponed and their follow up appointments for care and services placed on hold indefinitely. Therefore, I wanted to provide some information here of services that are available to cancer patients who are in need at this time.
Texas Oncology Texas Oncology has more than 170 locations across the state. If you are a displaced cancer patient and require temporary relocation of your treatment, we can help. Please contact Texas Oncology at 1-888-864-4226. For more information, visit www.TexasOncology.com
The Cancer Support Community Recognizing that among the thousands of people impacted by Hurricane Harvey are cancer patients with concerns about missing treatments, filling prescriptions, and managing overall fears while trying to re-establish their home-front, the Cancer Support Community North Texas (CSCNT), the leading nonprofit providing free emotional and social support to cancer patients and their families across North Texas, in partnership with the national Cancer Support Community (CSC), including its Gilda's Club affiliates, based in Washington, D.C., is offering immediate emotional support, resources, and connections to oncology support through partners.
In addition to the free services offered by CSCNT at three locations in Dallas, Collin and Tarrant counties for cancer patients and their families, CSC offers a free Cancer Support Helpline from 8 a.m. to 8 p.m. CST at 1-888-793-9355 with nationwide referrals, free counseling from trained mental health professionals, and resources. Online chat is also available during the same hours at CancerSupportCommunity.org/Chat.
For those in Texas, CSCNT can also be reached directly for help at 1-214-345-8230, and can visit CancerSupportTexas.org and on social media for regular updates and information.
PRMA Plastic Surgery The surgeons of PRMA Plastic Surgery are honored to offer breast reconstruction surgery follow up care for patients who have been displaced by the recent storms until patients are able to resume care with their local physician. "Our goal is to stand along-side our fellow breast surgeons in the affected communities and assist in away way we can," shares PRMA co-founder Dr. Peter Ledoux. "There are likely many women needing follow up care following recent breast cancer surgery who are unable to get to their local providers due to the catastrophic storm damage."
The surgeons of PRMA are prepared to provide all aspects of post-operative and follow up care needed after breast reconstruction surgery at no cost to the patient. These services include suture removal, surgical drain removal, possible complication consultations, and general post-operative follow up care until patients are able to resume care with their local physician.
If you are a patient in need following breast surgery and are unable to schedule with your local provider due to storm damage, please call 877-544-PRMA to schedule an appointment.
If you are a cancer patient or know of a patient who may be in need of assistance, please share the referenced information with them. It is most important to keep in mind that cancer patients in need of these services may have lost access to computer services so they may be counting on you to provide them with this information as well as access to these resources. Your assistance is just one more way to help those in need in these most distressing times in their lives.
Calling all HuffPost superfans!
Sign up for membership to become a founding member and help shape HuffPost's next chapter
This post was published on the now-closed HuffPost Contributor platform. Contributors control their own work and posted freely to our site. If you need to flag this entry as abusive,
send us an email
.