I decided to go to Supercuts. My hair was collecting in piles all over the house, and it was a constant reminder of how the disease had taken control. I decided it was my turn to take control. Matt and I waited outside for the salon to open. At 9 a.m., I put one foot in front of the other and walked in, chin up. In my bravest voice, I said, "I'd like to get my head shaved. I have cancer."
My stylist's name was Claudia. I avoided all eye contact with her for fear that if our eyes met, I would drown in an unending storm of tears. I watched my shaven hair fall like a pile of autumn leaves on the salon floor. The moment was so surreal. It felt as though I was watching someone else's tragedy. The moment was so surreal until she spun my swivel chair around, and I had to face myself in the mirror. There I was. I couldn't bear it. Who was this broken girl staring back at me? I was wearing a battle scar on my head as a physical manifestation of what my poor body was suffering. There it was for the world to see. Cancer.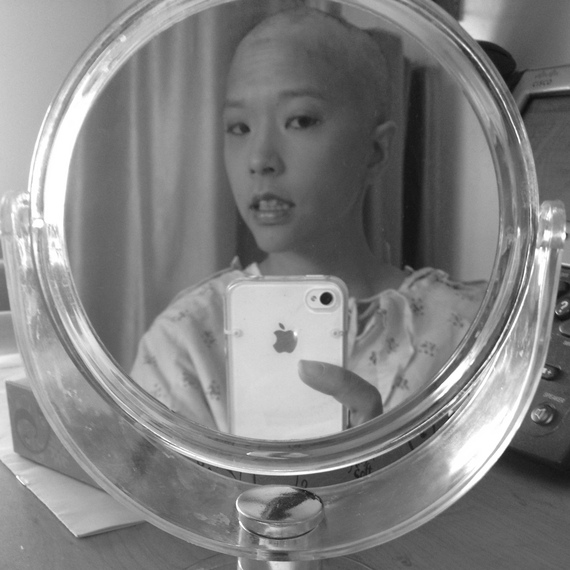 It has been two long years since that moment that the mirror surprised me. Last week, I returned to Supercuts for my first post-cancer trim. I put one foot in front of the other and stepped in with an untamed fuzz on my head. I wasn't ashamed of it this time. I was proud of what it symbolized, my battle with cancer and my hopeful recovery. By the beautiful alignment of the stars, Claudia was again my stylist. She pruned my hair with her gentle precision, and told me she remembered the day I came into the salon so long ago. My eyes met hers, and we shared this small victory together, reunited after so many chapters apart. This is one of my favorite parts of recovery -- turning the page.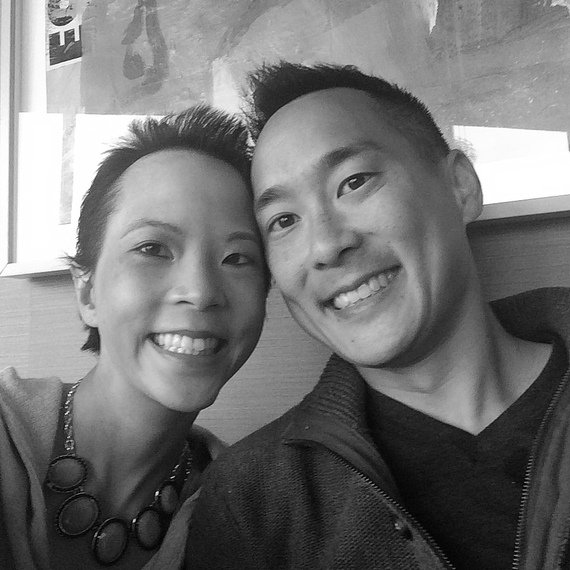 I am nearly nine months post-transplant today and cherish every minute I have. I am reveling in the long-awaited exhale of my loved ones who have held their breaths, praying for my miracle. I am reveling driving down PCH, singing Boyz II Men at the top of my lungs for all of Manhattan Beach to hear. I am reveling living this dream which I celebrate daily. I am turning the page. I am writing the next chapter. I am cherishing this one precious moment that the universe has granted me.
For updates, please visit Nina's website at: www.savenina.com or follow her Facebook page www.facebook.com/ninaneedsyou.