 It was more than three decades ago that I witnessed, as a 10-year-old, my grandmother going through her serious bout with bone and breast cancer. I remember those haunting days she would return from chemotherapy treatments. Those afternoons, she would lie in bed while my family and a few of my uncles would huddle around her bed, trying as best we could to support her through this grueling process. It was apparent that she was becoming increasingly fragile, almost withering away before my eyes, first her hair, then her breasts, and eventually, her weight.
One of those days, at the familiar foot of her bed, I found myself withdrawn from the external bustle of family and lost in an internal quiet of reflection. It was a terrible tragedy to see her suffering through the trio of surgery, chemotherapy, and radiation -- I couldn't quite comprehend how we could all allow this to happen. It seemed like this regimen just made her sicker, wearing her down, ultimately leaving her feeling defeated: quite the antithesis of a wonder woman mother of six who had been able to "do it all" over the course of her lifetime. For the next two years as she made this arduous journey, I secretly promised to myself that I would eventually do something throughout my life to help others with cancer. I made an internal pact with myself in honor of her.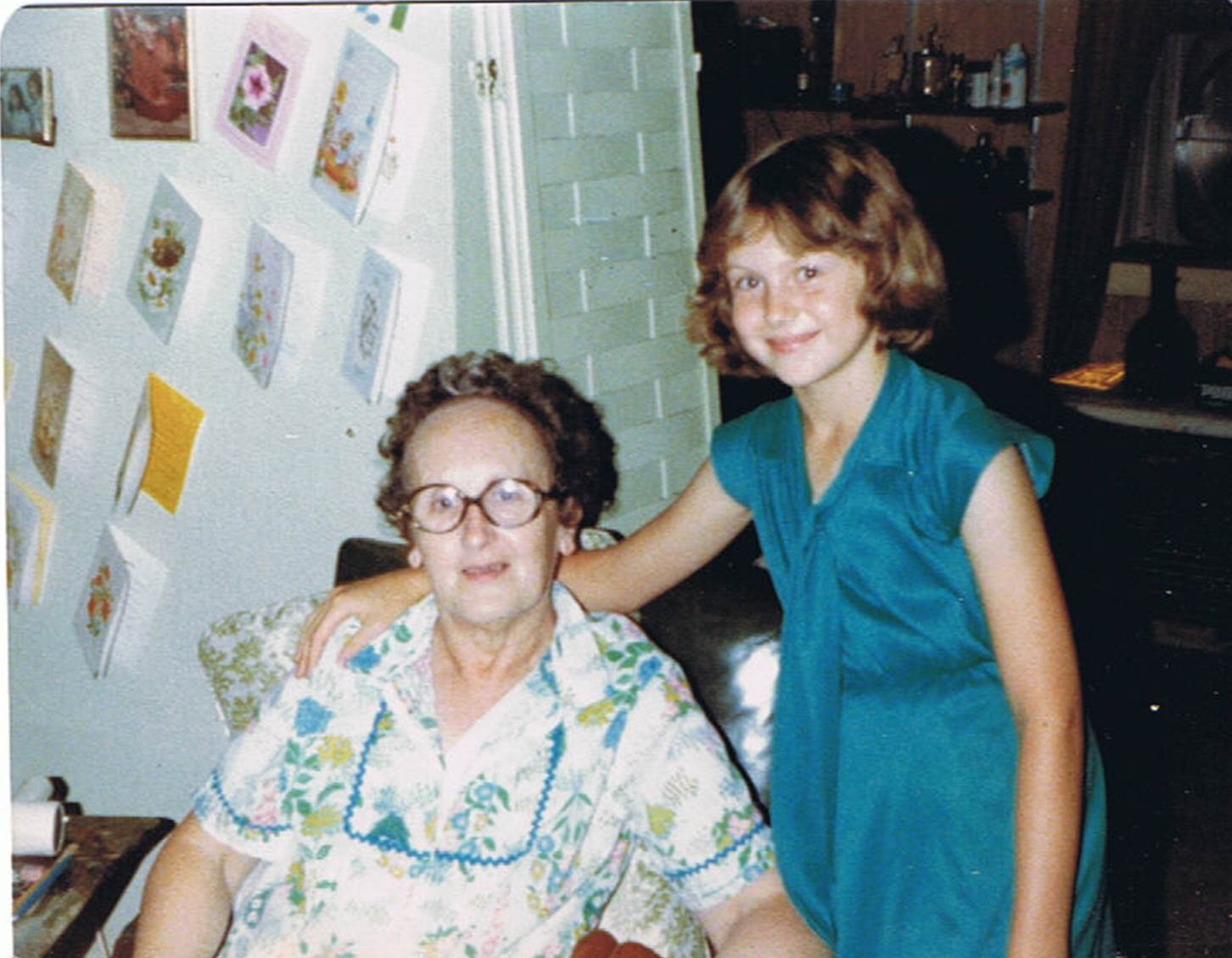 Years from that point in time, during my graduate school days, I had the privilege of doing some part-time research for a well-known oncologist in Chicago. The project involved interviewing his patients and their experience of his therapies, which happened to be quite cutting edge at the time, as they included extensive nutrition therapy and even guided imagery. I recall being on the phone with these cancer survivors, asking them the battery of research questions, and, at the same time, feeling a sense of elation, because these were the patients who had found themselves out of the maze of the cancer labyrinth -- not by drugs, but by a life overhaul with different methods that had significant merit.
As time progressed, I found myself giving lectures at a local cancer retreat center (www.harmonyhill.org) to help patients with cancer understand more about nutrition. It was fulfilling to see that during each retreat, the participants were provided with a sampling of options -- organically-grown foods and home-cooked meals, being in nature and taking leisurely walks, unraveling their stress through foot massages and drumming, engaging in movies and laughter, processing through psychotherapy, and receiving medical information about their cancer. It was almost as though the vision I hoped for from a young age at the foot of my grandmother's bed had come alive -- cancer became a healing journey rather than a strict death sentence.
All of these events culminated in my memory today as I attended the Pierce County Cancer Survivorship Conference in Tacoma to give a talk on cancer and nutrition. The room was packed with earnest expressions, conveying a literal hunger for this knowledge. As I always do when I give my talks on cancer, I began the presentation by dedicating it to my grandmother, and mentioned that I wish we knew what we knew now back then, years ago.
We are fortunate to be living among a multitude of possibilities, being able to take a multi-faceted, personalized, kaleidoscopic approach to cancer. Thankfully, there is greater visibility and encouragement to explore food, physical activity, art therapy, movement, sound, and touch as part of the journey. It was evident that the hundreds of cancer survivors who attended the conference were seeking ways to make their lives better and to understand their cancer more fully. As I walked through the vendor booths and sat within the talks, listening to everything from genes to art therapy, I had this inner sense of peace filling me from within, stemming from this overwhelming realization that we have reached a precious time in history where the patient has access to tools to becoming empowered and can, to a large degree, embrace an active role in their health, even with a devastating disease like cancer.
As I drove home, a gentle smile spread across my face as I basked in the events of the day. Although I had attended as a speaker to provide this audience with information, I felt that I had also been given a gift in return. After experiencing the kindness and curiosity from the people who were so earnest in asking me questions about nutrition, the wisdom from listening to the lectures indicating the emergence of cutting-edge personalized tumor genetics, and the creativity from sessions on art therapy and journaling, I had realized that my seed of a wish to witness change in people's experience with cancer was blossoming before my eyes. Just within my relatively short lifetime, we have evolved in opportunities and options, enabling people with cancer to have a better quality of life.
I know my grandmother would've been smiling, too.
For more by Deanna Minich, Ph.D., click here.
For more on personal health, click here.