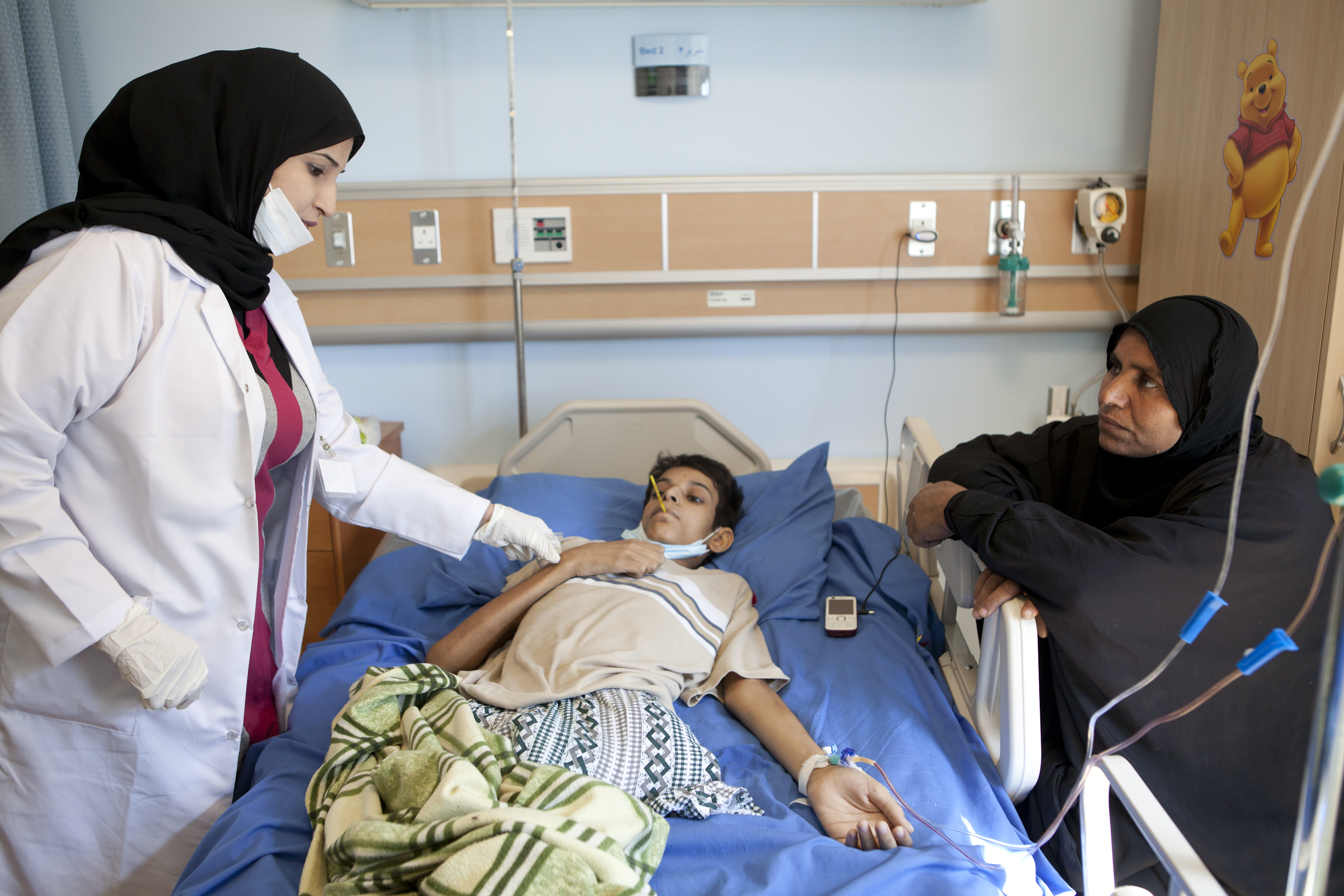 Every parent knows the anxieties and challenges of bringing an infant home from the hospital for the first time. But for the parents of Amir, a tiny Iraqi boy, those worries were multiplied many times amid the constant threat of kidnappings, sniper fire and other terrors which raged in their Baghdad neighborhood five years after the U.S. and its allies overthrew Saddam Hussein.
Then, as a few years passed and their fear slowly waned, came the truly unfathomable terror: childhood cancer. Against all odds, Amir's parents wondered, how could he possibly survive?

The medical plight of Iraqi children had been a worldwide concern for years and was only exacerbated by war. Childhood cancer rates in southern Iraq are as much as eight to 10 times higher than those in the U.S. The odds for Amir, needless to say, were not good.

In 2003, then First Lady Laura Bush and National Security Advisor Condoleezza Rice asked me to visit the country to assess the hard facts of the Iraqi children's health. Mrs. Bush was determined to help Iraq's children. And so was Project HOPE. Based on my assessment, Project HOPE soon recommended building a modern specialty referral hospital with 101 beds for children with cancer in Basrah, Iraq's second largest city. The challenges were not simply overwhelming, they were prodigious.
Our project director in Basrah, Fred Gerber, took enormous risks with his own life, along with many Iraqis who became his guides and protectors in the country between 2005 and 2010. A longtime Special Forces officer in the U.S. Army before joining Project HOPE, Fred and his Iraqi teammates remained in the theater of war at a time when most NGOs were evacuating, without support from armed security guards or ground or air protection. Instead, Fred and his team relied on guile, courage, intellect and quite often disguise to allow them to remain onsite and help oversee construction of the children's hospital.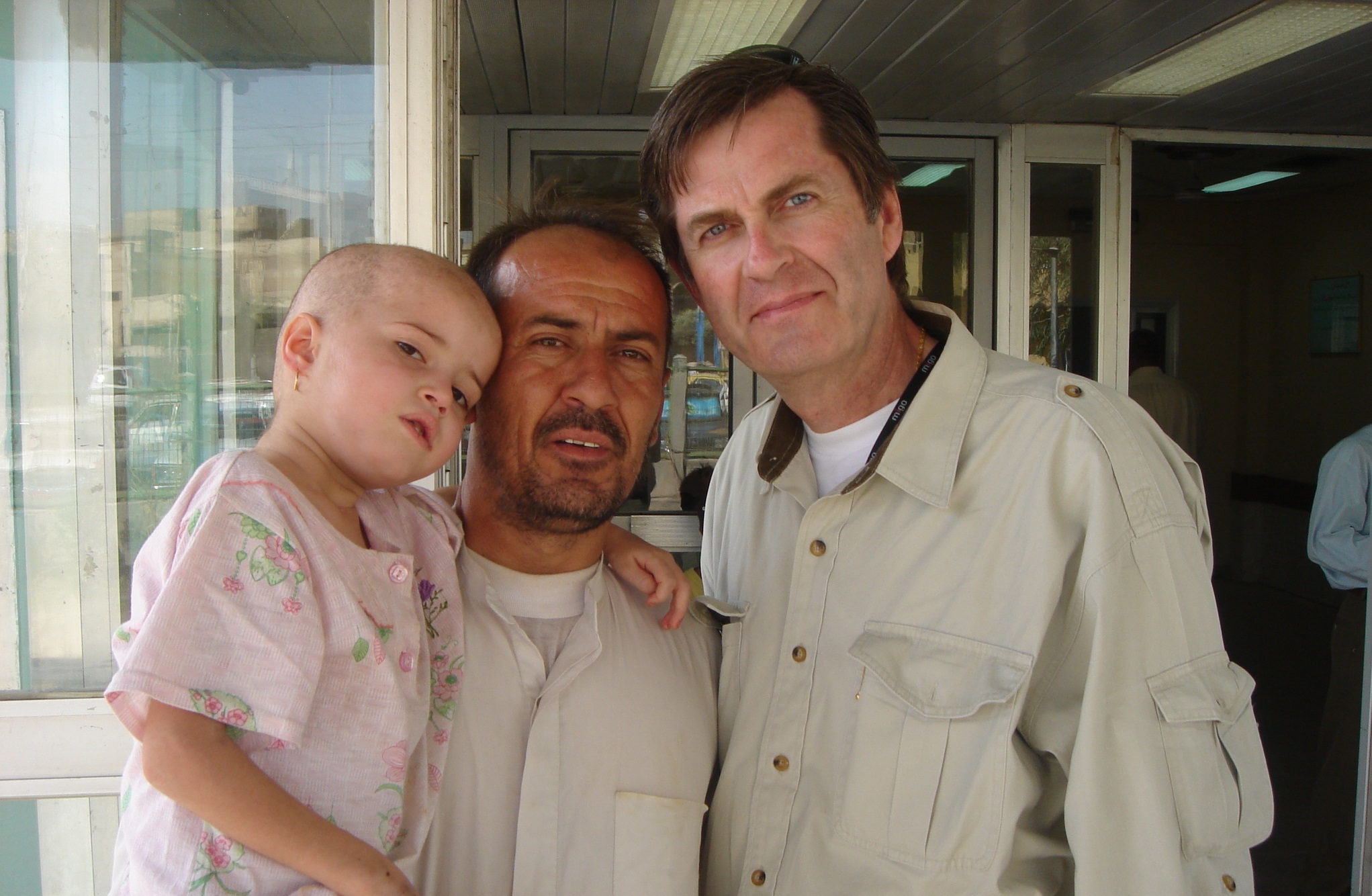 Gradually, as construction of the Basrah Children's Hospital (BCH) drew to a close, Iraqi physicians, nurses and local government health officials worked along with Americans from the U.S. Army Corps of Engineers, bringing to life, for the most vulnerable of all Iraqis, the rhythms and rigor required for an elite, modern health care facility.
In 2010, the BCH opened its doors. It was the first new hospital constructed since the early 1980s and the only dedicated pediatric hospital in Iraq. Project HOPE equipped the hospital with donated equipment and supplies, as well as trained its staff, using privately donated funds totaling more than $30 million. The new hospital features high-impact children's health services with a special focus on oncology. And it saved Amir's life.
Back in Baghdad, he had suffered increasingly from abdominal distention, fever and weight loss. Physicians there, with medical resources badly drained from the years of treating traumatic injuries amid chaotic conditions, quickly arranged, after examining Amir, for a medical team in Basrah to prepare for a child with urgent needs. When Amir arrived at the end of a harrowing eight-hour drive from Baghdad, physicians examining a CT scan of his abdomen saw a large mass. A biopsy confirmed that it was a high-risk cancer, neuroblastoma, a malignant tumor of immature nerve cells that usually starts in the autonomic nervous system, often in the adrenal gland, of a young child and spreads quickly.

Yet, over the next days and following a few rounds of chemotherapy, Amir responded well. Surgeons were able to remove the entire tumor mass. Then, after another round of chemotherapy, Amir was on his way back home. Now, one year later, his physician at BCH reports that Amir is living "completely well" again in Baghdad.
Amir's story is just one of many that are emblematic of the hospital's immediate success. The remarkable medical staff at the BCH is inspired by their hospital's impact, and they are excited about the future. While their lives as Iraqis in the 21st century have been incredibly challenging to date, many say they are eager as health professionals to turn the page and leave the country's tumultuous era behind.
"We want to change the health system in Iraq or at least in Basrah," one physician told me recently. "I always remember the words of my friend at Project HOPE, Fred Gerber, who used to tell us: 'Think big and start small,'" the physician said.
Walking along the hospital's hallways and seeing its high-tech operating rooms, it is hard to imagine that all of this was constructed in the middle of a war zone. Many things required to assemble such a modern temple of healing, hope and recovery were immensely challenging and complex. Yet the results have been more than gratifying. In my view, they have been spectacular.
Since October 2010, the BCH has cared for more than 26,000 young Iraqis with inpatient and outpatient treatment. The hospital is filled virtually to capacity at any given moment, with nearly 250 pediatric surgeries performed each month and more than 1,000 monthly outpatient referrals. The need for cancer care continues to be a priority for physicians at the BCH. They have treated more than 320 new cases of childhood cancer in two years. Amir's was one of them.
And there is promising news. Basrah's government is funding a $25 million expansion to add 130 beds. This is important, because it signifies the growing capacity of Iraq's health professionals to do things on their own without outside assistance. Helping people to build and operate sustainable health care systems is one of Project HOPE's most important missions.
The people and partners of Project HOPE often work under dire circumstances -- amid the wreckage of natural disasters and other humanitarian crises -- but, for me, it's been a remarkable experience to witness this hospital's development and lifesaving power against the backdrop of war.
Popular in the Community