The world's largest underwater museum is making an even bigger splash this summer.
The Cancun Underwater Museum, located off the coast of Isla Mujeres, already has more than 400 sculptures by artist Jason de Caires Taylor, who has built a similar underwater museum off the coast of Grenada. Another 60 pieces are scheduled to be added this July, including the world's first kinetic underwater sculpture, which incorporates living fan coral.
The museum, de Caires Taylor says, is about sustainable tourism as well as art: The underwater attraction is as attractive to local sea life as it is visitors, which lessens the impact of scuba diving on endangered habitats outside the area of the museum.
Officials estimate that as many as 750,000 people visit the Underwater Museum every year.
With even more sculptures like these, that figure may just go up.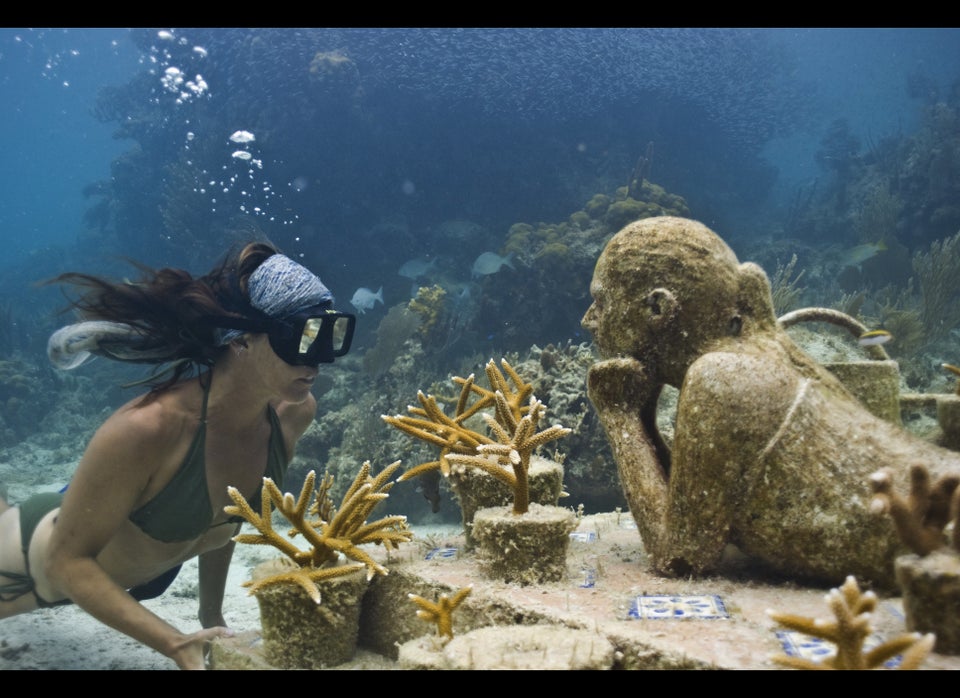 Cancun Underwater Museum
Popular in the Community