Instead of diving into an endless train wreck of shots, spring breakers and shallow hotel pools, why not try jumping into the cool blue waters off the coast of Isla Mujeres the next time you're headed to Cancun?
Here are some additional reasons why you should strap on the scuba gear and jump on in:
You'll get to hang out with this dude.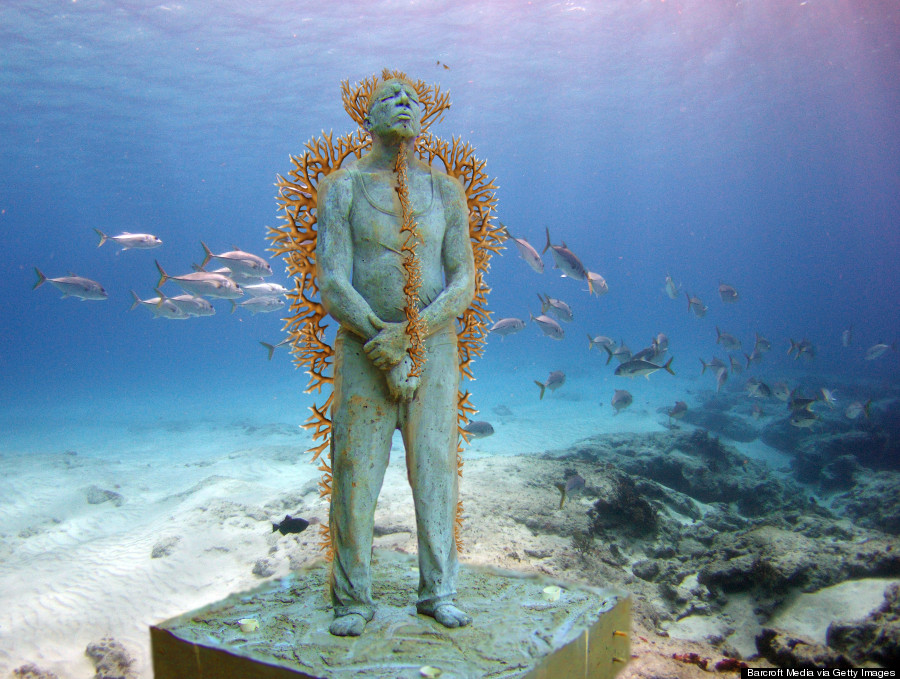 ...Or ponder some deep thoughts while penning your latest novel.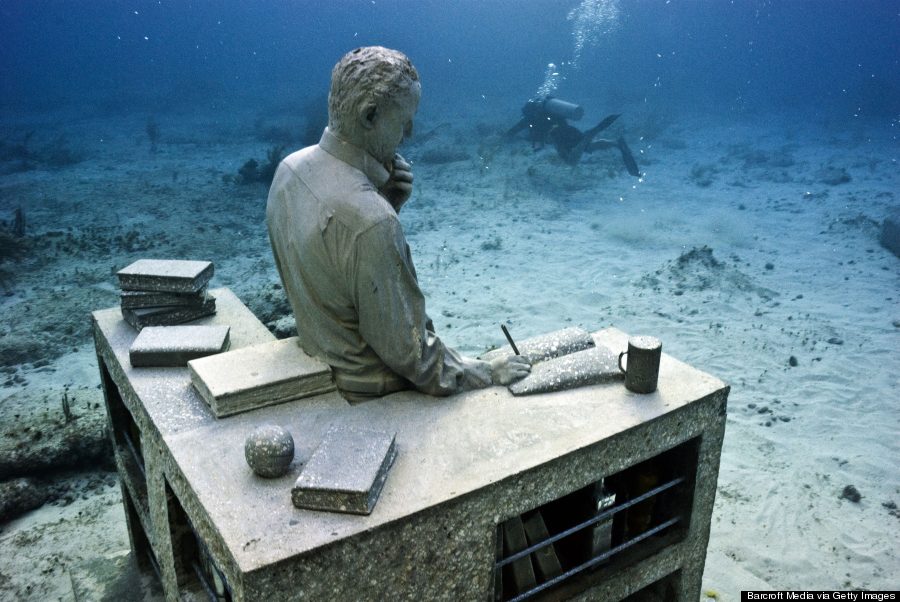 You can always get lost in the crowd and "do you."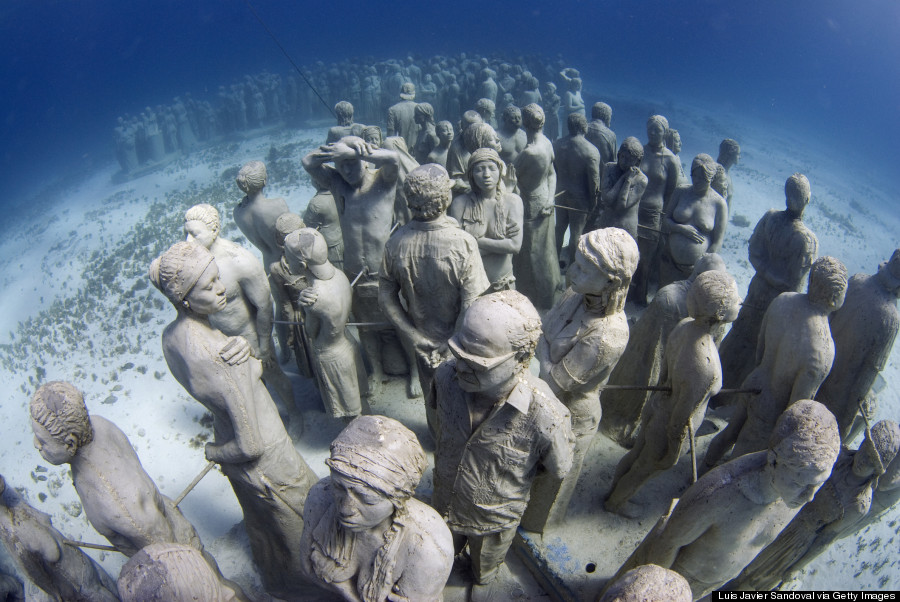 It's a great way to add spice to those tedious press conferences.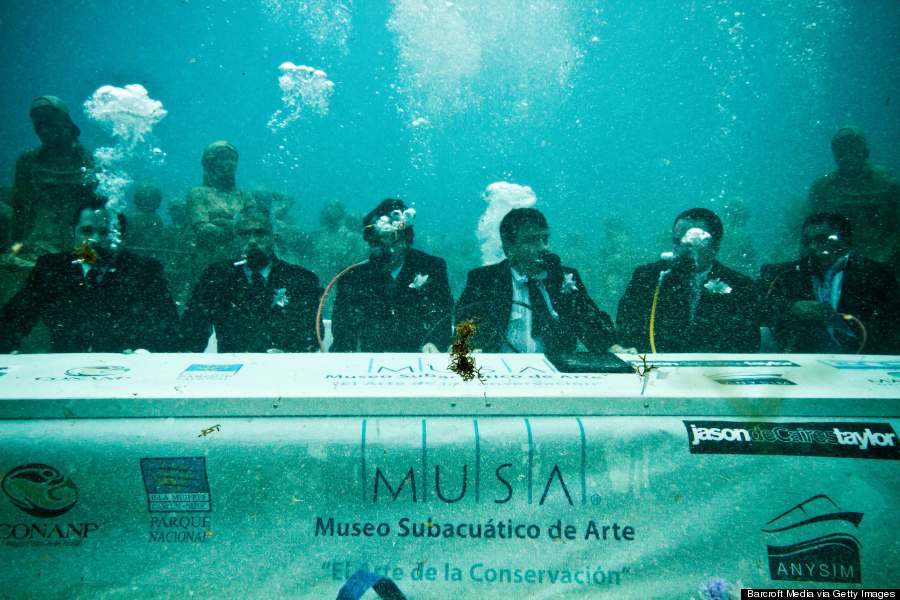 And you can always watch TV if the underwater exercise becomes too much.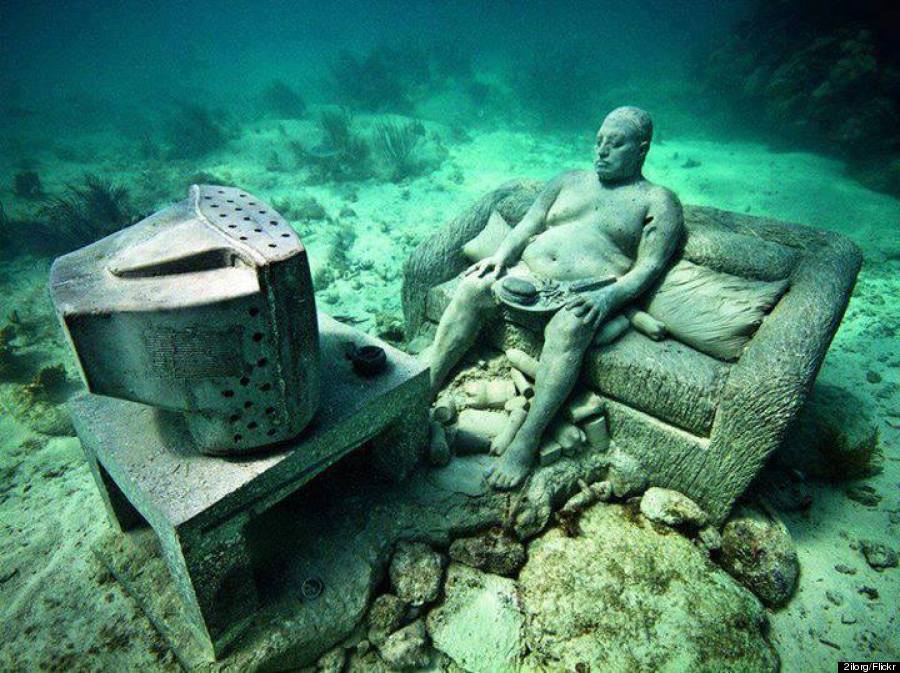 But we wouldn't wanna be the person who tells this guy he's got something growing on his chin...