Candace Cameron Bure is leaving "The View."
The 40-year-old co-host and "Fuller House" star had just returned from a long hiatus when she announced her departure on Thursday's broadcast.
"I'm very happy to be back, but … it's a little bittersweet for me today, because I'm announcing that I will be leaving 'The View,'" she said. "It wasn't an easy decision, but before I started 'The View,' I had already had my commitments to 'Fuller House' and my work with the Hallmark Channel."
The mother of three cited the rigors of her filming schedule and bicoastal travel ― "Fuller House" films in Los Angeles while "The View" is taped in New York ― as the reason for her departure.
Bure joined the "The View" in 2015 as a co-host and quickly emerged as the strongest conservative voice on the panel. Her positions often led to heated arguments with her more progressive co-hosts, particularly on topics such as science, gay rights and racial prejudice.
Bure rose to fame playing D.J. Tanner on "Full House" in the late '80s and early '90s. The show was rebooted by Netflix as "Fuller House" and premiered in February. It has been picked up for subsequent seasons.
Candi Carter, executive producer of "The View," voiced her support for Bure's decision in a statement:
On behalf of everyone at "The View," it's been a pleasure working with Candace, a devoted mother, talented actress, and passionate co-host who never hesitated to speak her mind. We are thrilled for her success with "Fuller House" and her Hallmark movies. She will always be a part of "The View" family and we will gladly welcome her back to the show to support her with all of her endeavors.
During her goodbye announcement, Bure said she wanted to make sure she was able to spend as much time as possible with her children and still do her film projects "to the fullest extent."
"I thank everybody," she said to her co-hosts.
"Whoopi, Joy, I particularly want to thank you for welcoming me to this table," she said to Whoopi Goldberg and Joy Behar, the veterans on the panel.
This post has been updated with a statement from Candi Carter.
Before You Go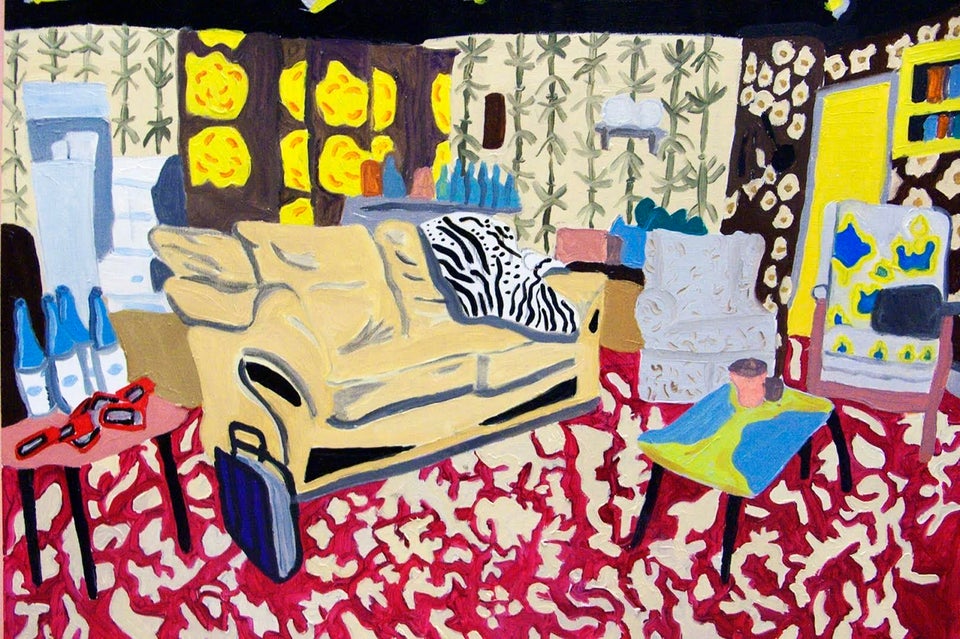 90s Sitcom Living Room Paintings
Popular in the Community