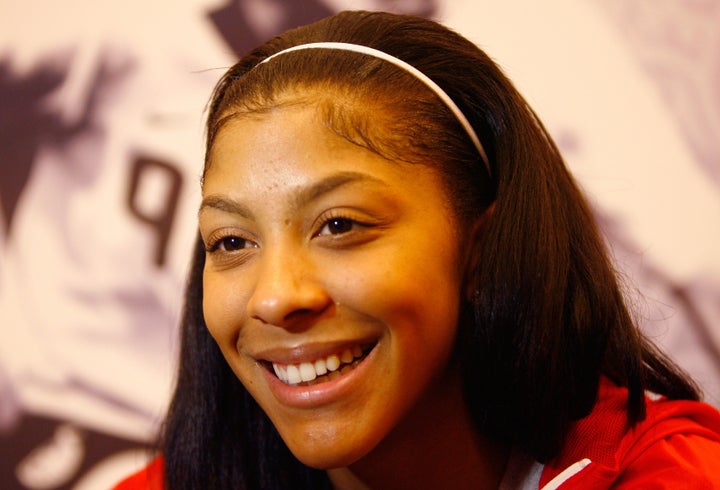 Candace Parker is perhaps best known for her role as forward for the Los Angeles Sparks. When not playing for the WNBA, Parker spends the off-season playing for UMMC Ekaterinburg in chilly Siberia. As a professional athlete, Parker spends much of her time traveling the globe for games -- even winning a gold medal during the 2008 Summer Olympics in Beijing. Not a bad souvenir.
HuffPost Travel caught up with the 25-year-old basketball player on her Christmas break back in the States to talk travel, her favorite spots and just how cold it really gets in Siberia.
Huffington Post Travel: Where do you travel most often while playing in Siberia?
Candace Parker: I play for UMMC Ekaterinburg, which is east of Moscow via a two-and-a-half-hour flight. We travel constantly to play the EuroLeague and the Russian Premier League -- we go to Spain, Istanbul, France, Germany and Poland. One of the big problems with playing in Russia is that every flight is 6 to 7 hours. When I go back to Russia [in January], we play in Istanbul and I'm so excited.
HPT: What do you enjoy most about playing in Russia?
CP: I love that everyone from my team is from a different place, so I just sit in the back of the plane and chat with my teammates about where they are from.
HPT: Then, what's the worst thing about living Russia?
CP: Driving in Russia is impossible. Snow to them is not a big deal, but when it snows, it just never melts. Your body just gets used to the cold in Siberia. One day it was -24 degrees [Fahrenheit.]
HPT: What's the best thing to eat in Russia?
CP: My favorite Russian food -- I have no idea what it's called -- is almost like a pot pie with rice, salmon and sauce. It's basically served in this 12" x 12" block.
Ed. Note: We think this is a dish called kulebyaka aka coulibiac.
HPT: The best place you've visited so far is...?
CP: We stayed in Spain for seven days -- I was in Alicante for four days. We stayed right on the water and ran on the beach. I fell in love with Spain. I took Spanish throughout high school, so I find it easy to communicate there.
HPT: Where's your favorite airport?
CP: I really like the Frankfurt airport. It's easy to get around and Lufthansa is a great airline.
HPT: What's it like traveling with a young child?
CP: My daughter (Lailaa, 2, with husband Sheldon Williams) gets the best traveler award. She was six months old when we first went to Russia and now she says certain words in Russian. She has extra pages in her passport already!
HPT: What was your best travel experience while at the Olympics?
CP: I liked Beijing. We climbed the Great Wall. China was so family-oriented and caring, I appreciate that...But I really like every travel experience.
HPT: Ok, your favorite place in the world is...?
CP: [Despite my travels] my favorite place is still Los Angeles. You can have the city or the country life, or the beach life.
HPT: Where do you want to go next?
CP: I want to go to the Pyramids and Normandy as well as a Holocaust concentration camp.
HPT: What do you like about travel?
CP: I'm really into history. My dad and I were really into history when I was growing up. We read about stuff before we traveled. We stayed in L'Hotel National des Invalides for 7 hours. When I was in Russia, I was able to see the longest standing battle between Russians and the Germans during WW2 at a place called Kursk. I hope my daughter takes after me so we can study and travel.