Huffine herself even told the glossy that she hopes her appearance can help all women "know that they can become anything that they want and they can have anything they want in this life," adding, "and their size is not an indication of what is possible for them."
To be honest, though, this isn't the first time a plus-size model has graced a cover recently. And that's a great thing.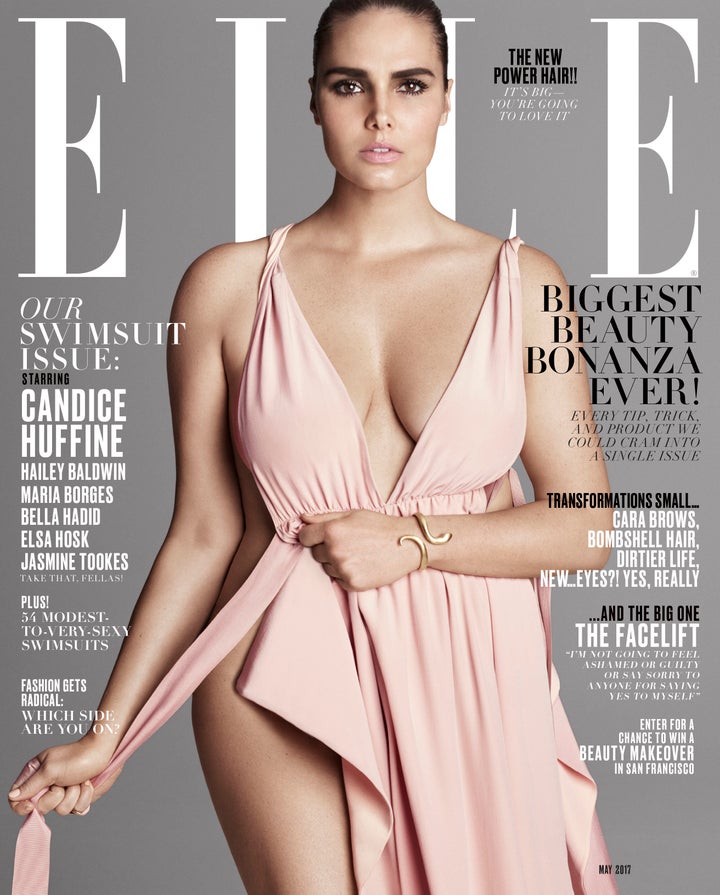 At this point, featuring a curvy model doesn't seem all that revolutionary ― and that's what's most exciting about this cover.
Huffine's appearance signals yet another step forward in the move toward a more inclusive industry. And with an increasing number of brands and magazines following suit, we might dare to say that this is all just becoming ... normal. And really, isn't that the goal? Isn't true inclusivity achieved when we don't feel the need to keep talking about it all the time?
Add that to the fact that as Refinery29 pointed out, Huffine is the only cover star whose full body is showing and nowhere does it mention that she is "curvy" or "plus-size."
This is the best kind of boring we could ever imagine.