Candice Huffine, one of the curvy beauties who covered Vogue Italia's June issue sat down for Ford Models to dish on how that whole thing went down. It all started several months ago, when she showed up for a casting in her now-lucky t-shirt and ended up on a table at New York City's Waldorf Astoria, posing for Steven Meisel's lens. Quoth Candice:
We didn't know what to expect. We knew that we had taken a picture that could potentially be the cover but to me, it's not happening 'til it's happening. So, it's not real unless I'm seeing it in front of me in print. And even two days ago when I saw it on my phone, I was like, well, I don't see it in print so I don't know...is this real?
It's definitely a step in the right direction. Just to prove a point -- it's what we've been trying to say all this time. We're in this business just like everyone else. And yes, you know, we're selling jeans and t-shirts...that's the job...we're doing everything, but if you want to see an amazing editorial, we can do that too. We're not just catalogue girls. We're not doing an online magazine or saying our piece here and there. We can really be in the forefront of fashion. And we want to show you that. And people are enjoying seeing it! They're like 'Oh, thank you, finally.' So what was the hold up?
And as for what the future holds:
I'm just really excited to see where plus is going from here. You know, Crystal [Renn] opened the doors for all of us and we've been sneaking our way in. And now there's going to be a place for everybody and everyone wants to see it. So we're going to show it to you.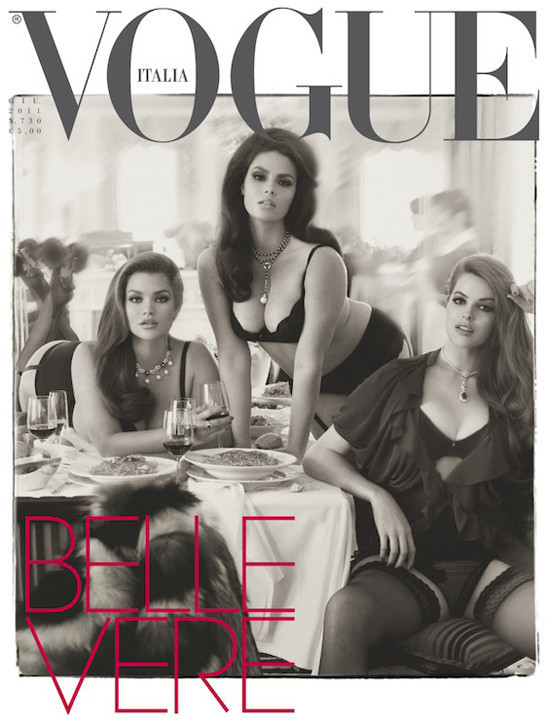 Popular in the Community