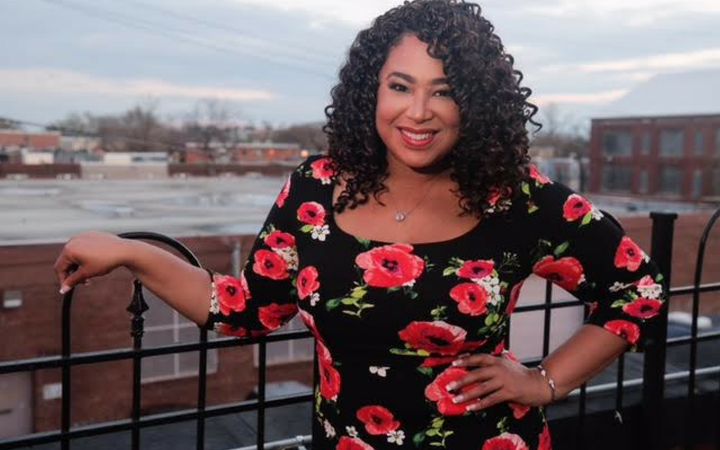 "Always remain a student in life and your career" – Candice Nicole
Millennial PR Coach and publicist, Candice Nicole is the founder and CEO of Candice Nicole Public Relations (CNPR). Celebrating ten years in public relations, communications, and media, Nicole is the author of "The PR Puzzle," an e-book which addresses seven frequently asked questions about PR.
A native of Washington, D.C., Nicole was raised in the nearby suburban community of Montgomery County in Maryland. Nicole recently relocated her firm to Charlotte, North Carolina for new opportunities and a better quality of life. "Charlotte is a thriving city with a lot of energy, and it shows no signs of slowing down," says Nicole. "It's a wonderful area for entrepreneurs, and it's a market open to new ideas."
A proud graduate of Morgan State University, Nicole was recently presented with the inaugural Ofield Dukes' Millennial Excellence in Public Relations Award by the National Black Public Relations Society's Washington, D.C. Chapter. "It an honor to be a part of the first class of recipients to be given this special award; and to be honored in a profession that I love. Ofield Dukes was a trailblazer and one of the pioneers in our industry."
Nicole is a big proponent of African American public relations and communications professionals. "Diversity in PR is a hot topic right now, which I am happy about because it needs to be addressed, says Nicole. "With this platform, [The Top 25 African American Millennials to Watch], it gives a well-served spotlight on black publicists across various industries. I look forward to next year's group of talented professionals. We need to shine a light on the top notch skill set of our [African American] publicists."
Gwendolyn Quinn: How was it growing up in Burtonsville, Maryland, part of Montgomery County? Tell us about that experience?
Candice Nicole: I had a normal and great childhood. I had the best experiences in middle school and high school. I was surrounded by great teachers, mentors, and friends, who helped me along the way. It felt good to know I had a support system while growing up; and who encouraged me to be and do my best.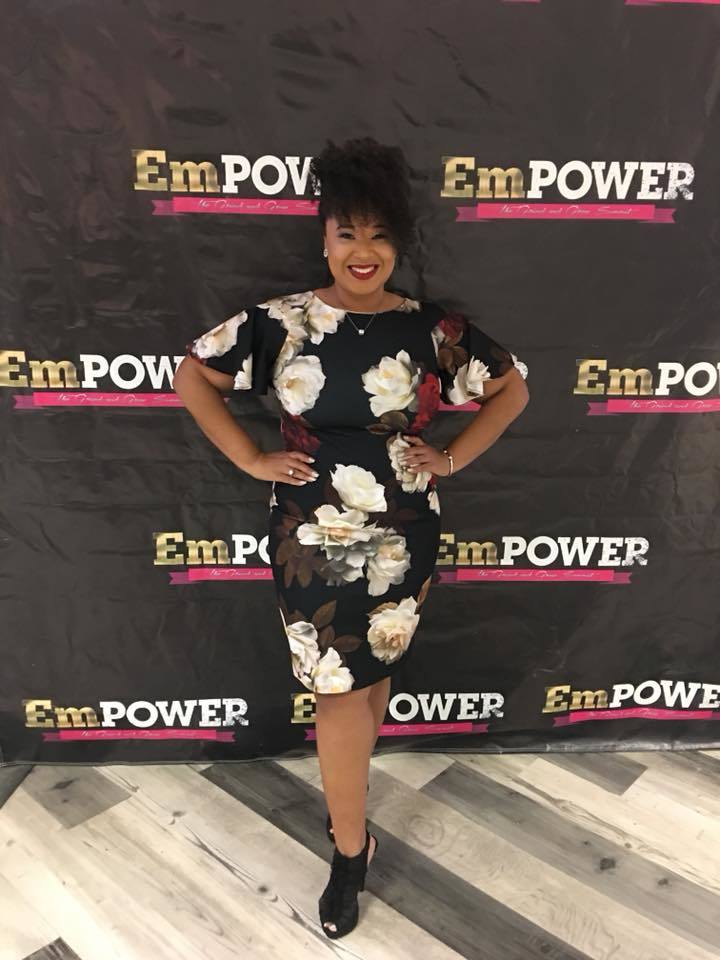 GQ: When did you become interested in publicity/public relations?
CN: I became interested in publicity and public relations during college [Morgan State University]. I decided to change my major from Photographic Media to Communications, with a concentration in public relations because I knew I could do PR across many industries. As I learned more about PR, I realized it was a passion of mine.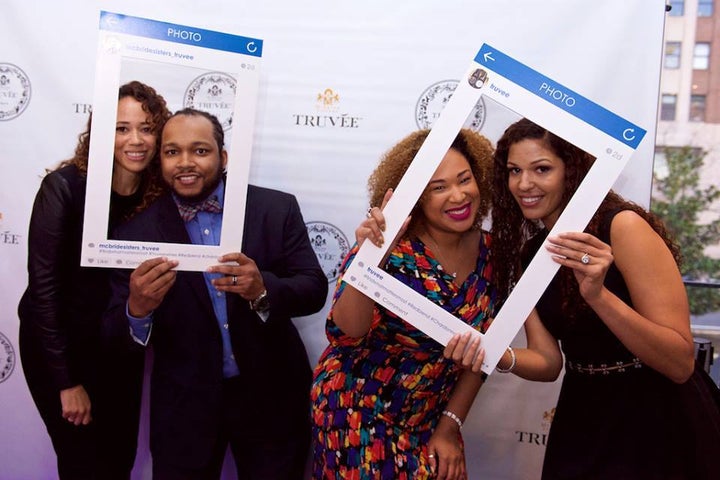 GQ: What do you love about publicity/public relations?
CN: I love to communicate, and I love the creative side of PR. I am a resourceful, behind-the-scenes person who likes to make it happen. There is nothing more rewarding than to see your client happy. Public Relations is a field that requires a lot of strategic planning. Through public relations, I learned and discovered how strong and determined I am as an entrepreneur and leader. As a publicist, we often hear no and sometimes we never get a response from journalists, but it is part of the process.
GQ: In your opinion, tell us the difference between publicity/public relations and social media marketing?
CN: With publicity and public relations, we are responsible for creating media plans for our clients that will assist in publicizing their brand to the public. Social media marketing is how we market our clients on the various social media platforms.
GQ: Tell me about your publicity and public relations firm, Candice Nicole Public Relations? When did you start the firm? What services do you offer?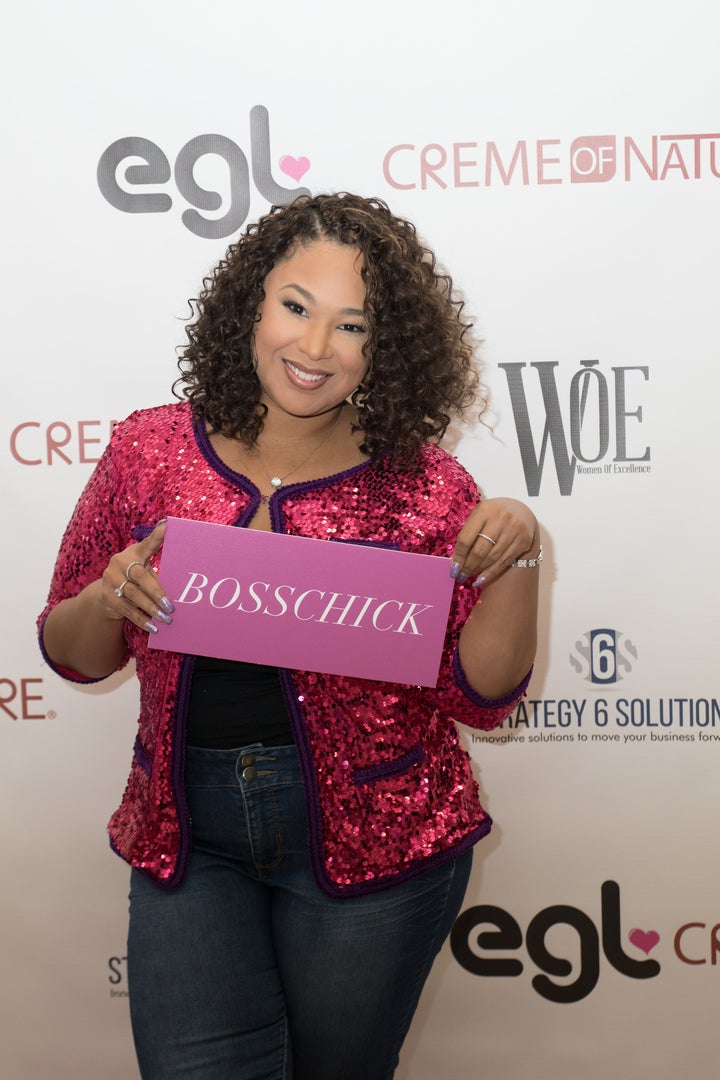 CN: On June 20, 2007, I started CNPR with a friend at LOVE Nightclub in Washington, D.C. During the evening, we networked with rapper Cassidy, and the top DJs and CNPR was born. Ten years later, I have worked with numerous music artists, small businesses, entertainment clients [television and film], lifestyle brands, and beauty and fashion clients. CNPR offers a wide range of services including client representation for individuals and businesses. We develop and create strategic media plans and brand development and management, and social media. We produced all types of special events for our clients. We develop media kits for individuals and businesses which includes various media materials, such as biographies, press releases, speaker's one sheets, media alerts, pitch letters and other collateral materials.
GQ: What is the mission and concept behind Candice Nicole Public Relations?
CN: The mission is to create a solution for our clients. We treat our clients like VIPs, and we push them further into the spotlight. I always want to know, "How can I fix it; and how can I make it better?"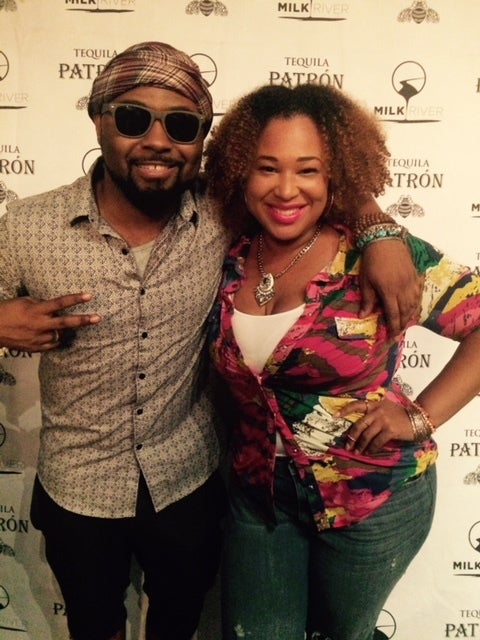 GQ: Who are some of the current and past clients under Candice Nicole Public Relations?
CN: Some of my current and previous clients include DC Don Juan, Musiq Soulchild, theJasmineBRAND, KMW Exclusive, Black Alumni Networking Expo, El Lambert, DTLR Direct Drive Record Pool, DTLR Radio Meet and Greets, Spike Lee's "Red Hook Summer" Washington, D. C. Screening and Media Tour, Indie Fashion Week DC, and various local independent recording acts and product launches and events.
GQ: Tell me about Women Who Hustle.
CN: Women Who Hustle is a women's network event I created two years ago. We assist women with creating that balance of everyday hustle and everyday life. We create a space where women can be surrounded by like-minded women and enjoy themselves and not get lost in the hustle. We've held successful events in Washington, D.C., Atlanta, and Charlotte, with plans to host events in other cities next year. As a brand extension of Women Who Hustle, we are creating Women Who Hustle Think Tank, a series of business workshops that will launch in December 2017.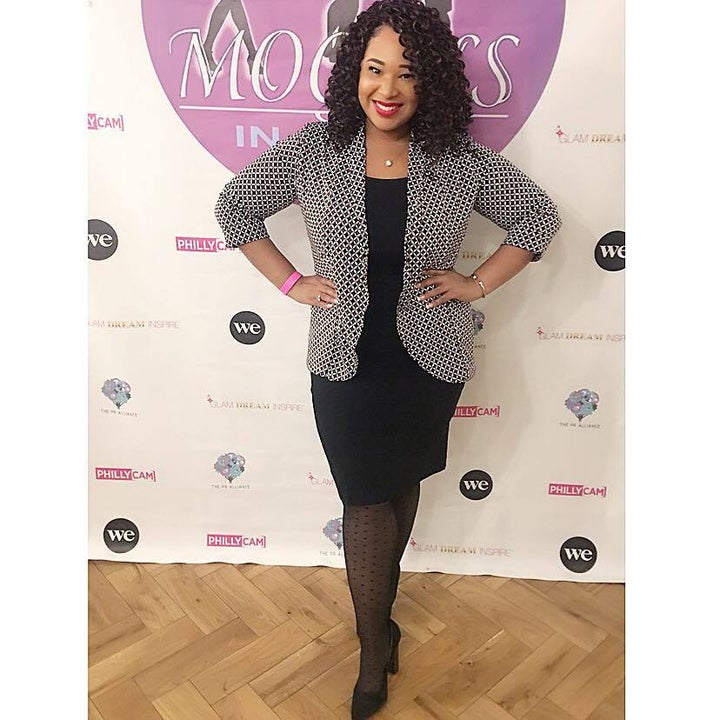 GQ: Are you developing other book projects? Can you tell us about them?
CN: I plan to create additional e-books next year, which will explore the topics of PR, women empowerment, and sisterhood.
GQ: What's the name of your podcast? What topics do you cover?
CN: We are currently in the second season of "Women Who Hustle" podcast. The podcast is about women who hustle, women who have goals, and women empowerment. We discuss various topics including motivation, everyday women issues, and friendship. We drive home the point that "you are not alone in the hustle." I must admit that I need to record more frequently. So far, we have released podcasts randomly. Before the end of the year, we will record three episodes.
GQ: As a public speaker, what type of events are you booked for and what are your theme topics?
CN: As a public speaker, some of the topics include PR, entrepreneurship, and women empowerment. For many of my engagements, I have branded "Ready Set PITCH," a workshop where I teach entrepreneurs the pitching process of publicizing and promoting a business. I also do a session titled, "Getting Out of Your Own Way." I am very passionate about making it happen and not waiting for someone else to make it happen for you. Often we need to learn to get out of our way.
GQ: What was your first publicity, public relations, or communications position or project?
CN: My first official PR gig was handling PR for "R&B Live DC." Carla Truitt hired me, and I managed the media for all the concerts in 2008 and 2009. Securing that role was a career highlight for me because I was able to land that position before I turned 25 years old. I publicized a variety of artists that performed at the venue, including Marsha Ambrosius, Howard Hewitt, Donnell Jones, Jaguar Wright, Kevin Ross, and the late Chuck Brown, among others.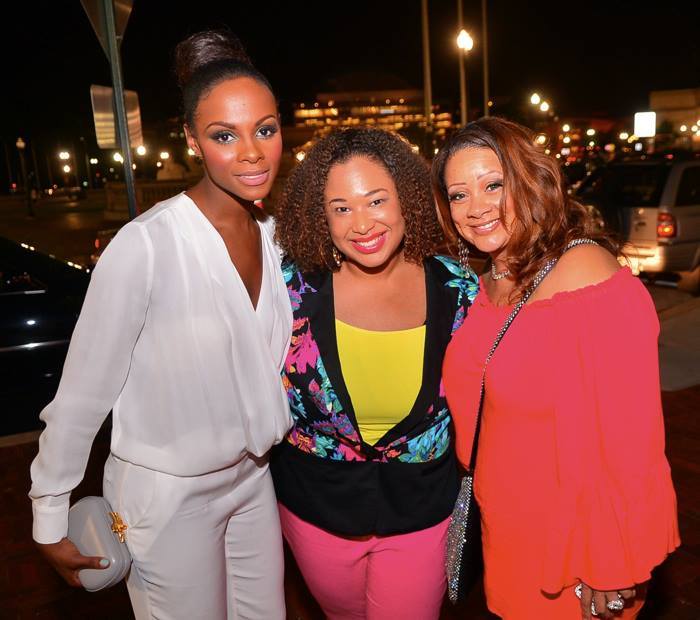 GQ: What are some of the most challenging aspects of your position?
CN: As a full-time entrepreneur, one of the most challenging aspects of my position is working alone; and the fluctuating income. Also, navigating the unknown or dealing with tight deadlines; such a drafting a press release that needs to be written and serviced immediately.
GQ: Tell me about volunteerism and community work?
CN: I love to give back, and now that I am located in Charlotte, I will be seeking out some organizations to partner with and create initiatives with my boyfriend. During Christmas, I support my aunt with her organization, Feed the 500, whose mission is to feed 500 families.
GQ: Where do you see yourself in the next five years?
CN: In five years, I see myself married with children; at one least one child. Professionally, I am a serial entrepreneur. I will continue to operate CNPR and Women Who Hustle and create other platforms and ventures. I'm also open to hiring a president or a partner to run the company so that I can devote more time to public speaking.
GQ: What do you like to do in your spare time?
CN: In my spare time, I like to relax, read, and work out.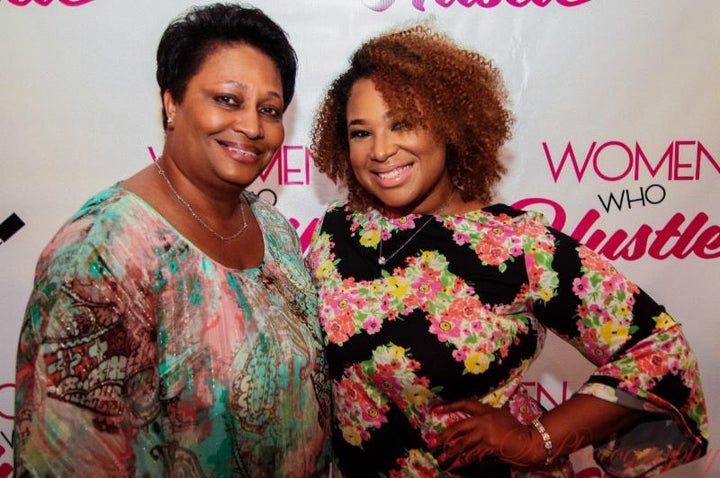 GQ: What was the most important and profound lessons you learned from your parents?
CN: What I learned from my Mommy is to always work hard and do your best. She taught me to always operate in integrity. I also learned selflessness from her. As a single parent, my mommy put so much on the back burner, so I would have the things I needed and wanted. She wanted to make sure I graduated from high school and college and didn't become a statistic. It showed me that if you're dedicated, you will get the results that you want.
GQ: What keeps you spiritually centered and grounded?
CN: What keeps me spiritually centered and grounded is knowing that all of this is not about me. It's about who you will inspire along the way and who you will serve.
CN: My family inspires me to do my best because that is how we were raised. In recent years, I have been inspired by my peers. There are so many who are doing awesome work in their respective careers, and it inspires me to work that much harder.
GQ: What is your dream project?
CN: One of my dream projects is for CNPR to be one of the firms to handle PR for the BET Awards. That would be a full circle moment for me; I was employed at BET Networks in the Traffic Department in Washington, D.C.
CN: I would like to do more teaching and coaching. I recently launched "PR the Right Way Coaching Program," where I teach small businesses how to handle their PR. And for publicists, I teach them how to brand themselves and turn themselves into their own client. I have more projects and announcements in the pipeline that I cannot discuss at this time, but it's very exciting.
Gwendolyn Quinn is an award-winning media strategist and consultant with a career spanning more than 25 years. She is a contributor with NBCNews.com/NBCBLK.com, BlackEnterprise.com, HuffPost, and EURWEB.com, among others. Quinn is also a contributor to Souls Revealed and Handle Your Entertainment Business.
Antonice Jackson is the President of the National Black Public Relations Society's Washington, D.C. Chapter. She partnered with Gwendolyn Quinn to produce "The Top African American PR Millennials for 2017" series. Jackson is also a contributor with AllHipHop.com.
Related
Popular in the Community