Ever wonder what a $10 million bra would look like? Candice Swanepoel is about to demonstrate.
The blonde model has been chosen to don the all-important Fantasy Bra at the 2013 Victoria's Secret Fashion Show, this year dubbed the "Royal Fantasy Bra." Created by Mouawad, the bra and matching belt features over 4,200 precious gems, including rubies, diamonds and yellow sapphires set in 18 carat gold with a 52-carat ruby at the center. Altogether, the thing rings in at $10 million.
It's Candice's first time wearing the coveted bra, which is always presented as the final look at the runway show. Claudia Schiffer was the first, sporting the inaugural "Million Dollar Miracle Bra" in 1996, followed by Tyra Banks, Gisele Bündchen, Heidi Klum, Miranda Kerr and Adriana Lima, among others.
Last year, Alessandra Ambrosio did the honors in a floral-themed bra covered in blooms. It was beautiful, of course, but we can't help but admit how shamelessly excited we are for this year's royal theme, done in red and blue with a proper diamond bow. Think the British royal family will approve?
Check out Candice's bra below and stay tuned -- the 2013 Victoria's Secret Fashion Show airs on Dec. 10.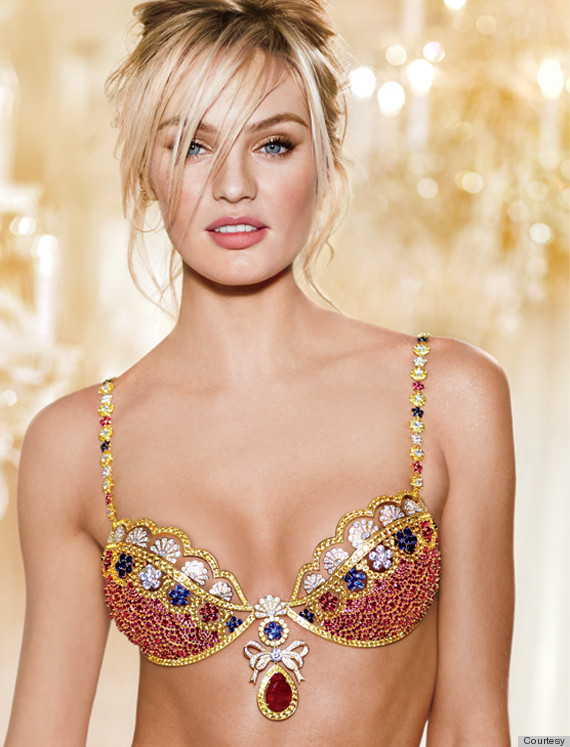 Bigger and better every year...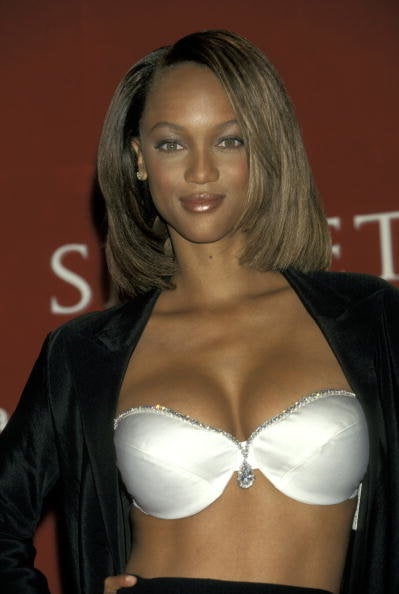 Victorias Secret Fantasy Bra Models
Related