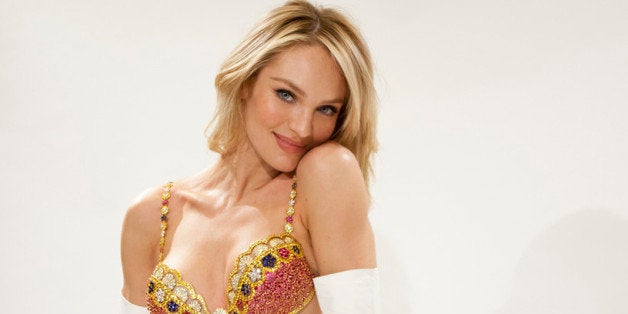 This Wednesday, an army of lithe, long-limbed models will strap on layers of sequins, feathers and jewels along with dozens of bras and panties and march down a runway in front of hundreds of people, an extravaganza that will later be broadcast on TV for millions more viewers.
So what exactly is going through the models' heads when they hit the runway at the Victoria's Secret Fashion Show, wearing nothing but bra and undies? "Just before, I'm kind of praying that everything goes well and I don't fall," said model Candice Swanepoel, talking to us at her final fitting for her biggest look of the night, the Victoria's Secret Royal Fantasy Bra.
"But once I'm on the runway, I get into this zone. I have this feeling of pride," Candice told us. "It's kind of reflecting over everything I've been through to get there, so it's a very profound feeling. I usually get goosebumps all over my body... and then I'm thinking, 'Oh my God, you can see my goosebumps!'"
No matter how many times she does it, Candice said, she gets nervous -- and not just on the runway. She's still adjusting to the fame that comes from being a Victoria's Secret Angel. "I'm kind of introverted, so sometimes it's hard for me for people to recognize me, [especially] if I'm trying to be kind of undercover," she admitted.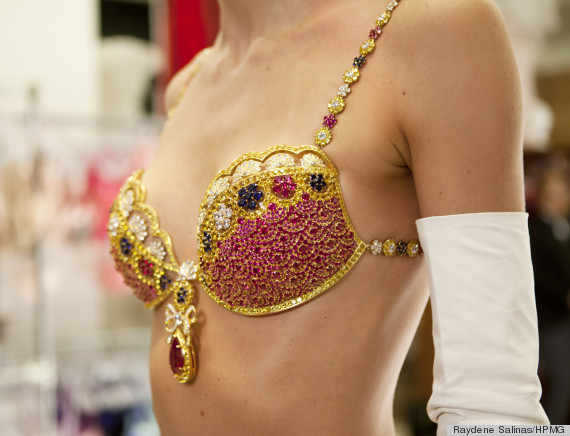 But the Victoria's Secret Fashion Show is certainly not one of those times. This time around, Candice will be front and center with the Fantasy Bra, an annual tradition of the Victoria's Secret Fashion Show. This year's "Royal" version is covered in diamonds, rubies and yellow sapphires with a 52-carat ruby in the center; it's valued at a whopping $10 million.
The matching undies, made of red frilly lace, are also covered with gems. But Candice didn't look at all uncomfortable in them, doing a final walk in front of a room full of staffers at her fitting. There were some adjustments to be made, including a request for additional coverage on the seat of the undies.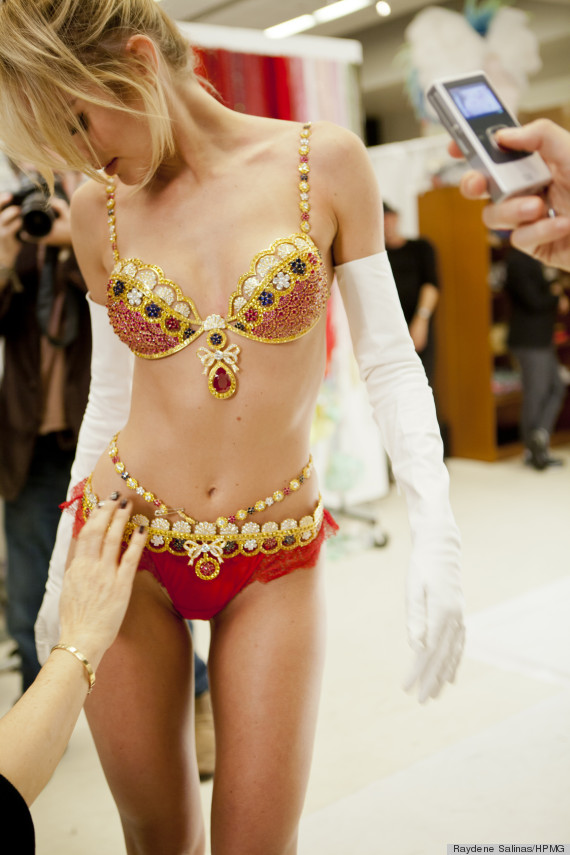 But overall, the Fantasy Bra outfit didn't strike Candice as one of her more difficult looks -- and there have been plenty. "I mean, some of the wings are not comfortable at all," Candice said of her past Victoria's Secret Fashion Show costumes. "One year, I was almost going to wear two harps as wings," but they were so heavy she requested they get axed. "If I'd fallen, someone would have had to run on the stage and pick me up because I couldn't get up on my own!" Candice recalled.
"But that's part of being a model -- we wear stuff we don't like, stuff that's uncomfortable. But it's our job to make it work," she added. And she makes it work well.
Check out our sneak peek at Candice's fitting, and stay tuned for photos from the show this Wednesday!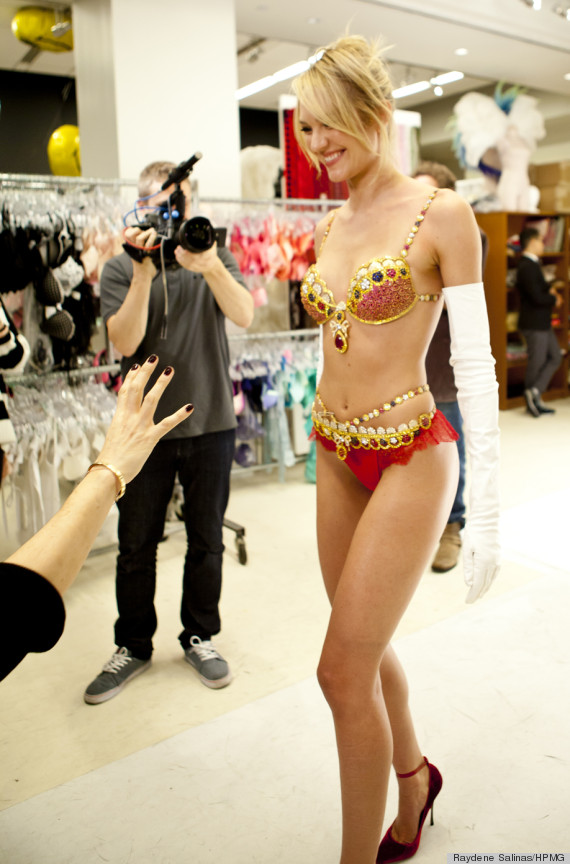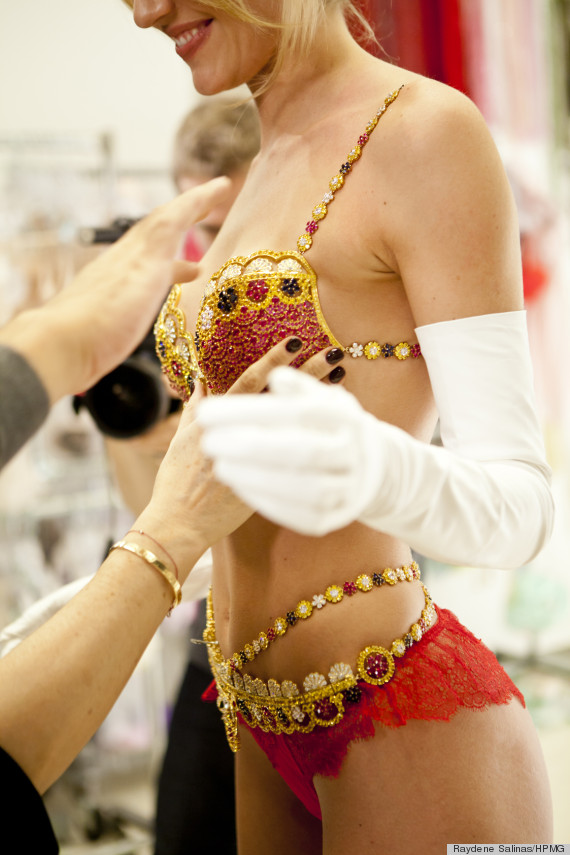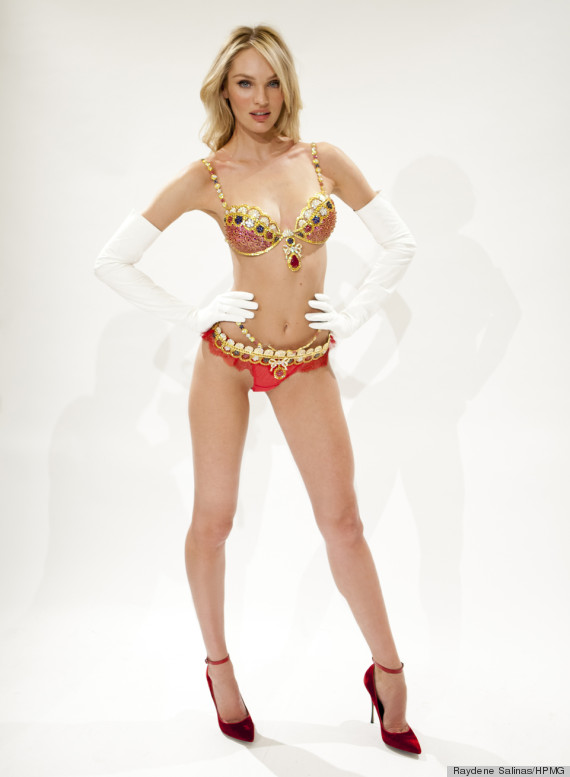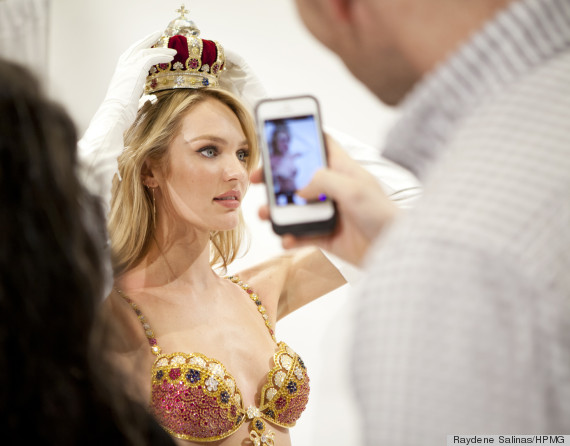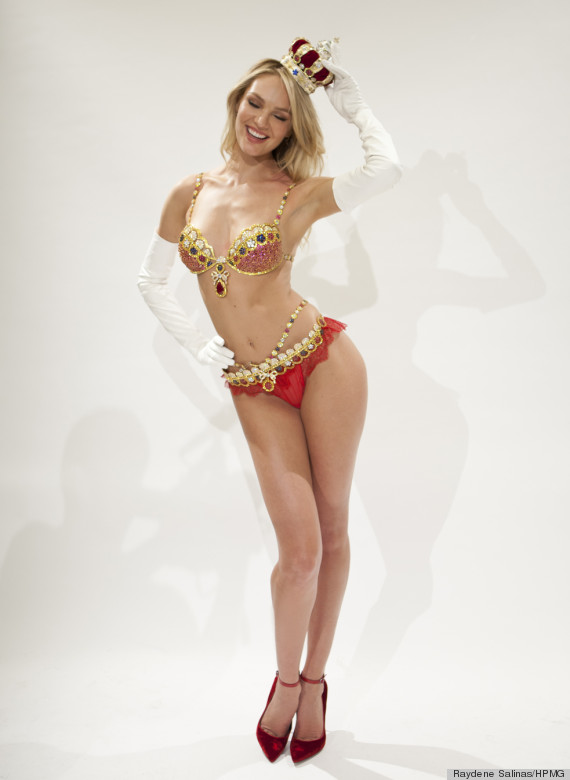 This might just be the best Fantasy Bra yet: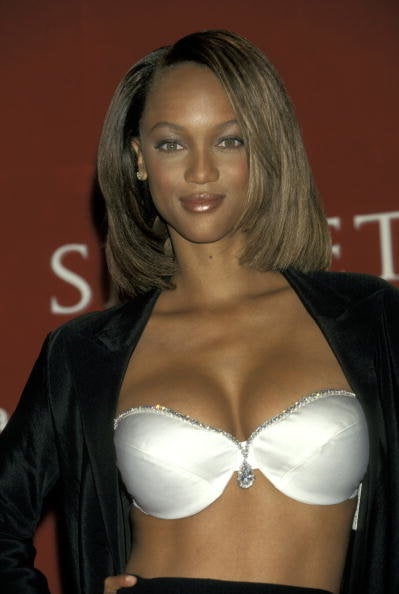 Victorias Secret Fantasy Bra Models
Related