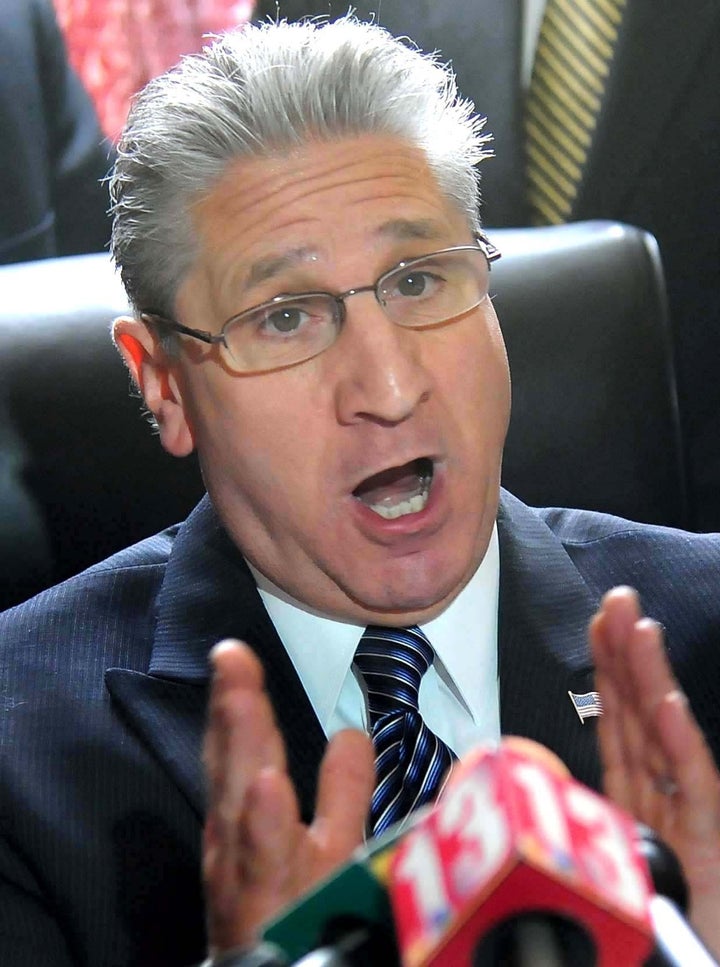 Upstate New York Republican Jim Tedisco is taking control of his campaign for a House seat away from national Republicans, days after a poll showed his commanding 12 point lead shrinking to four.

The Glens Falls PostStar reported yesterday that Tedisco reacted to the bad poll numbers by announcing that his campaign would be commandeering the content of its advertising from the National Republican Congressional Committee.
"I'm taking over and we're going to run a campaign that relates to the people of the 20th Congressional District," Tedisco said, according to the PostStar.
The Huffington Post contacted NRCC headquarters in Washington for comment. A spokesman chose to praise Tedisco for his independence.
"Upstate New Yorkers support Jim Tedisco because he has a history of being an independent voice who has never been afraid to challenge the status-quo," writes deputy spokesman Paul Lindsay in an email. "Now, more than ever, Jim is the type of fighter that middle-class families need in Washington. "
The election is important not just for Tedisco, but also for Republican National Committee chairman Michael Steele, whose ability to lead the party to electoral victories is already facing serious skepticism. The March 31 special election -- called to fill the seat vacated by Sen. Kirsten Gillibrand -- will be the first under Steele's chairmanship.
NRCC spokesman Lindsay also offered harsh criticism for Tedisco's opponent, Democrat Scott Murphy: "The NRCC has an obligation to hold Scott Murphy accountable for the past he is trying to hide as a Wall Street executive whose actions represent everything that has gone wrong with our economy."
Yesterday's survey from Siena College (PDF) said Murphy made his gains in particular on the economy, which likely voters said is the most important issue.
UPDATE 5:13 PM: Tedisco campaign spokesman Adam Kramer shares the following statement with the Huffington Post:
Jim Tedisco has always been an independent voice whether it has been when he stood up to his own party on legislators' pay or when he stood up to Gov. Spitzer on the issues of driver's licenses for illegal aliens. Jim wants to ensure that voters get an opportunity to hear his message on job creation, lower taxes, and restoring fiscal sanity to Washington, even when it might not be the easiest or most popular thing to do with members of his own party.
REAL LIFE. REAL NEWS. REAL VOICES.
Help us tell more of the stories that matter from voices that too often remain unheard.