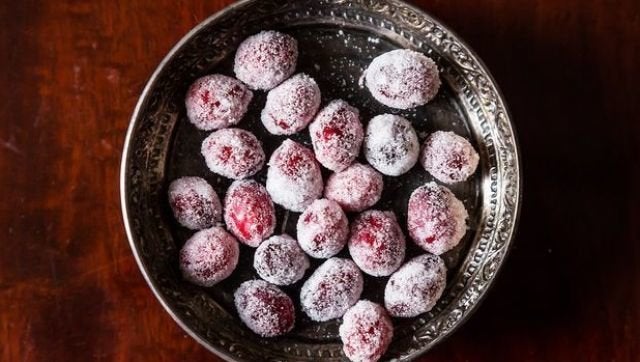 Need a holiday hand? We've got you covered with two straight weeks of Holiday Survival Recipes -- the ones you can rely on to keep your guests (and you) feeling festive.
Today: The festive party snack.
We're always a fan of three-ingredient recipes.
But when said three-ingredient recipe is beautiful, special, snack-able, dessert-able, and holiday-party-worthy all at once, you've got us swooning.
Or, you could just eat them by the handful. We won't tell.
2 teaspoons orange blossom water
2 1/2 cups granulated sugar, divided