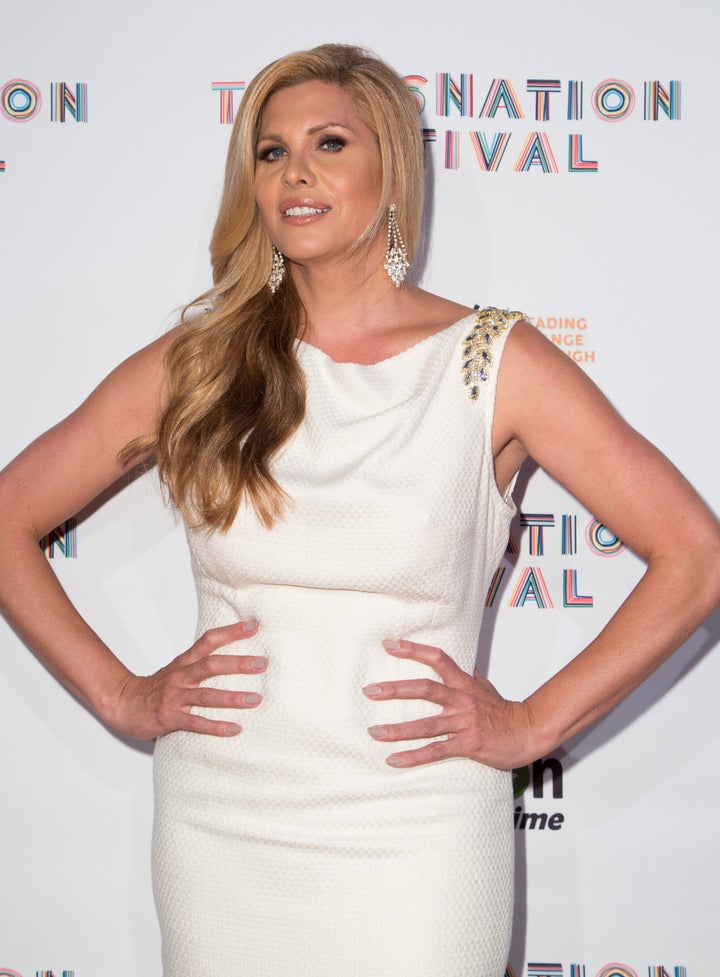 Candis Cayne is an artist, performer and actress whose work, alongside other industry figures like Calpernia Addams, has helped paved the way for transgender individuals in the entertainment industry.
Cayne largely laid the foundation for her career as queer artist in New York City clubs where she performed in drag in the 1990's. In 2007, she garnered national attention for her role on the television show "Dirty Sexy Money," which made her the first openly transgender actress to play a reoccurring trans character on primetime television.
More recently, Cayne has become a household name thanks to her close friendship with Caitlyn Jenner and her regular appearances on Jenner's reality show "I Am Cait."
Cayne's journey to live as her authentic self while working in the entertainment industry helped push "producers and writers to start think[ing] of trans characters and adding them into scripts," she told The Huffington Post. In 2015, she was recognized for her advocacy with the Human Rights Campaign's Visibility Award.
In this interview with The Huffington Post, the actress reflects on the road that led her to "I Am Cait" and her modern day activism, as well as the way that the current political climate impacts the lives of those who identify as transgender and/or gender-nonconforming.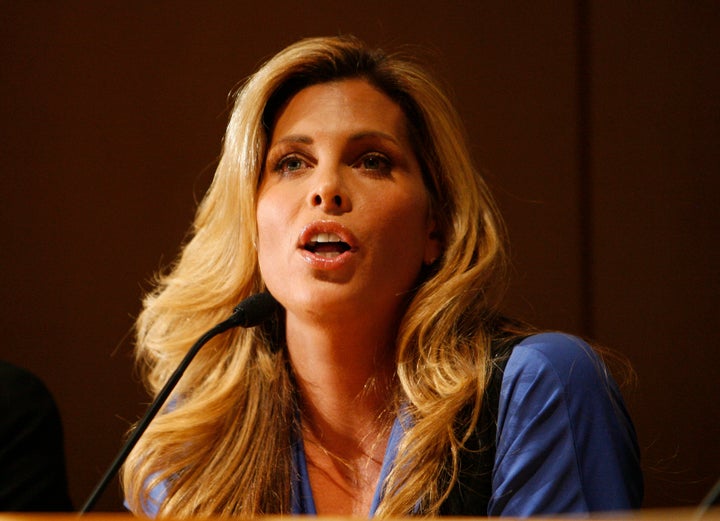 The Huffington Post: You came up largely out of the drag and nightlife scene in NYC. How formative were those experiences to who you are today?
Candis Cayne: I think that those years were very important for me. It helped me live my authentic self and discover who I was as a person and a performer. I was allowed to experiment with my performance and also live as my true self without judgment or fear. 
What role has music, art, and performance played in your journey to live as your true self?
Well, I've been listening to music and seeing amazing arts and performance since I was a child -- it wholeheartedly shaped who I was. The first movie I ever remember seeing was "Singing in the Rain" and I wanted to be just like Cyd Charisse. 
Your role on "Dirty Sexy Money" made you the first transgender actress to play a recurring transgender character in primetime -- years before what TIME dubbed the "trans tipping point." What was that experience like? 
Well, I was forging new territory. I think that people weren't knowledgeable about what "trans" was [at that time]. I think our community got behind me to a point -- it was definitely baby steps. What I think came out of it most of all was that society started to become aware of [transgender people] and producers and writers starting to think of trans characters and adding them into scripts. 
You've appeared on both seasons of "I Am Cait." Many people -- especially those in the trans community -- have been highly critical of Caitlyn, especially her politics. What do you make of this criticism?
Everybody transitions differently. All of the girls on the show had vast differences in their transition and the same thing goes for Caitlyn. I think that we've all had to struggle in different ways to live our lives the way we were meant to live them. Do I agree with Caitlyn's political views? No. But at the end of the day we are friends, which should transcend political differences.
[North Carolina's House Bill 2] is clearly a discriminatory bill. There are already federal laws that protect people in bathrooms. It is merely a political ploy based on fear and ignorance. Shame on you!
What are your thoughts about "the trans community," especially as it's seen by the mainstream? How do you view where "the community" is right now and where it is going?
It is great that we are getting much deserved recognition in society. I hope that our community can unite as our civil rights movement gains acceptance. 
What does the future hold for you? What do you want your legacy to be?
Well, I hope to be remembered for my art, my artistry, and my involvement in our civil rights movement. 
Calling all HuffPost superfans!
Sign up for membership to become a founding member and help shape HuffPost's next chapter
BEFORE YOU GO
PHOTO GALLERY
15 Things To Know About Being Transgender By Nicholas M. Teich