 Candy Crowley is getting ready to moderate the second presidential debate, set to take place on Tuesday at Hofstra University.
As Jim Lehrer can attest to, moderating a debate puts a journalist in an unbelievable spotlight. Crowley has also received particular scrutiny as the first woman to moderate a debate since 1992. She spoke to The Huffington Post on Tuesday about what it's been like, and what people can expect from Tuesday's town hall debate.
What are you feeling now that you've seen the reaction to everything that's come before your debate?
I don't know that I feel a whole lot different. I feel the import of it in some ways. We went into the first debate with everyone saying, "the debates never make any difference." And now it looks like at some level that debate made a difference. And so you want it to make a difference for all the right reasons. You want to be able to channel the voter and say, "what do they need to know?
I'm going to use the first debate and Martha's [vice presidential] debate as a kind of "been-there-done that" -- a "where do we move from there?"
I don't know if I feel any more or less pressured. I feel pressured, period, and that was before the first debate and now.
Your format's a little different from everybody else's. You have to select the questions that the audience is going to ask.
We don't do it until that day, which adds this whole other kind of level of tension. We like to think as reporters that we hopefully are asking the questions that people might like to know the answer to. I don't think I'm that far out of normal voter land that I don't know what people are thinking about. I've made an effort to talk to the everyday people in my life and say "what's still bugging you?" I talk to experts and say, "Has this been clarified?" I feel like I know what general areas they're going to ask. And so with that, you go, "OK, where do we go with this question and that?"
Are you in a bunker now or are you going about your daily business?
I'm slowly getting more and more bunkerish as time goes on. In the end, you have to be ready to go on Tuesday morning, regardless of what happens. And so I want to have as much in my head as I can.
When the moderators were announced, you were the one who got the most attention out of everybody, because there hadn't been a woman who had moderated a debate for 20 years. How did it feel to be selected in that kind of environment?
It's almost two different things. When I first got the call, it's not like I thought, "Ooh, wow, I'm a woman, and this is cool!" I've been a woman my whole life. The first thing in my head was, "Wow, this will be so much fun." It wasn't until later that the questions started to come, and so that's when I realized that there's this other layer of stuff going on. What people ask me most often is, do you think you'll ask different questions? Absolutely! But it's because we're different people, and we have different styles, and we have different backgrounds and we've covered different things. And one of the ways I will be different is that I'm female.
Carole Simpson, the last woman to moderate a debate, said on CNN that she felt "women are being marginalized" because, like her, you were selected for a debate in which you don't come up with the questions.
Carole and I are great friends. I don't know what the rules were for hers. I don't feel that way. I hope that I can add to this conversation. I hope that I can say, "well, now that you've said that, though, doesn't that bring up this?" I don't feel marginalized. But I get where she's coming from, because it hasn't been an easy road for Carole, or for me, or for Lesley, or for Andrea, but we're all still standing. But we're all still standing because someone does it first, and that was Carole. I hope this adds to our collective resume as female journalists.
You were very diplomatic about Jim Lehrer's performance --
Can I just tell you, I wasn't trying to be diplomatic. I really did think, in the end, I want to hear less from the moderator than I do from the candidate. I think that, in some ways, people go into it expecting that you're going to mix it up with the candidates. And I'm not saying that at some point that won't happen or that that doesn't happen. I'm just saying that the idea is to get the candidates to mix it up with each other.
So you see your ultimate role as being there to facilitate their conversation with each other?
I think that's one of the roles. The expectations are enormous from people. My inbox is filled with questions from people. You're going to disappoint people, so I think the idea is to try to add to the body of knowledge that is out there in whatever way you can. I think it's always best when these guys engage with each other, but that doesn't mean I won't engage with them if that gets us closer to what we need.
If you hear one of the candidates say something that totally contradicts what they've been saying on the campaign trail do you think you can just jump in there, or do you see it as the candidate's job to contradict what the other is saying?
I think by and large, they're big boys, both of them, and they need to be aware of each other's positions. It's kind of organic. I don't have this, "no matter what, I'm not going to say anything," or, "I'm going to interrupt any time I think they say something." That's just not how I'm parsing it out. I think you have to just go with what's happening at the moment.
(Note: this interview has been condensed and edited.)
Related
Before You Go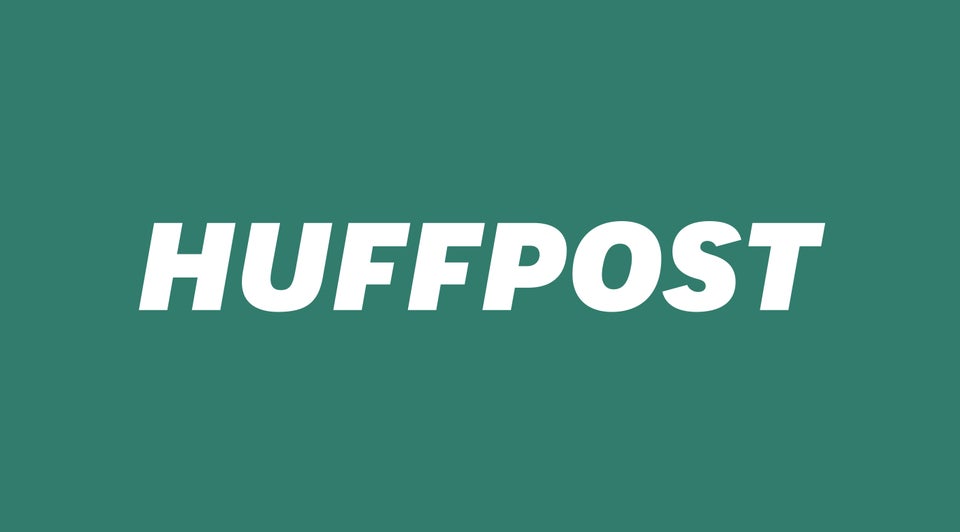 The Debates
Popular in the Community