Crowley challenged Romney during a discussion of the attacks in Libya. When the GOP candidate told President Obama that he had not called the attacks terrorism for weeks, Obama protested, and Crowley intervened to back him up.
"He did in fact call it an 'act of terror,'" she said, referring to Obama's comments on Sept. 12 that "no acts of terror will ever shake the resolve of this great nation."
Crowley quickly added that Romney was "correct" to say that it took Obama weeks "for the whole idea of there being a riot out there about this tape to come out."
Later, she said that she thought Romney had been right "in the main" about the Obama administration's broader response to the attacks, but that he had not been correct in the words he chose. This caused conservatives to crow that she had eaten her words.
On Wednesday's "Starting Point," Soledad O'Brien noted that the moment had gone viral and caused a major controversy. Even Paul Ryan, she said, was using Crowley's later comments to say that Romney had been correct.
"Are you backtracking?" she asked Crowley.
"Goodness, I hope they get back to one another," Crowley replied, before continuing:
Listen, what I said on that stage is the same thing I said to you, actually, last night. What I was trying to do ... I was trying to move this along. The question was Benghazi. There is no question that the administration is quite vulnerable on this topic — that they did take weeks to go, "Well, actually, there really wasn't a protest and actually didn't have anything to do with the tape. That took a long time. That's where he was going. That was his first answer. And then we got hung up on this, "Yes, he said. No, I didn't. I said terror. You didn't say terror." And then there was this point they both kind of looked at me. You know, he was looking at me and the president was looking at me. And what I wanted to move this along — could we get back to this? So I said, "He did say acts of terror, called it an act of terror. But Governor Romney, you are perfectly right that it took weeks for them to get past the tape.
"Not a backtrack?" O'Brien said.
Republican congressman Jason Chaffetz, who was also on the show, said Crowley should not have intervened.
"I felt like it wasn't necessarily your place to try to be fact-checker right there," he said. "I happen to think that your assessment of that was wrong." Crowley didn't have a chance to respond before a commercial break.
Related
Before You Go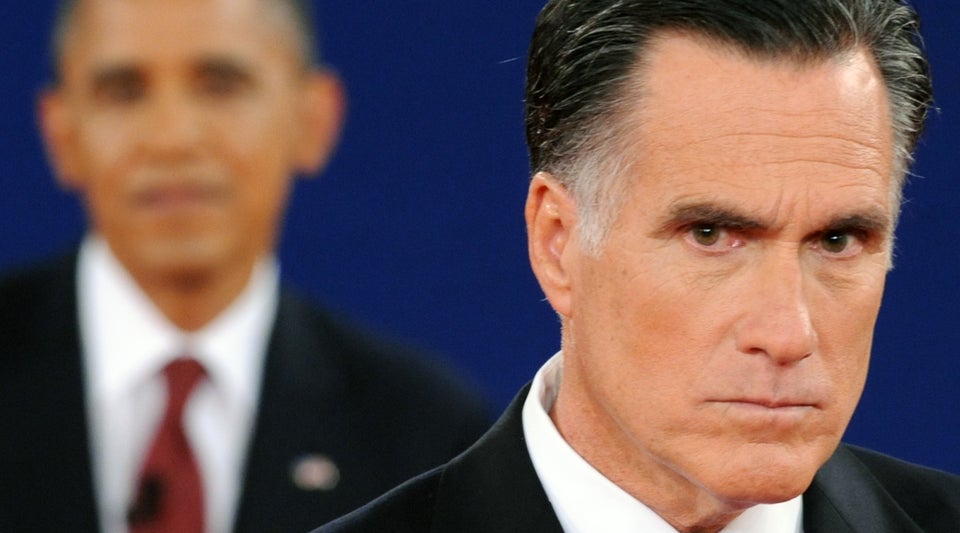 Second Presidential Debate Photos
Popular in the Community