Who can take a sunrise, sprinkle it with dew, cover it in chocolate and a miracle or two? Ethel Weiss can!
The 101-year-old has been the owner of Irving's, a candy and toy shop in Brookline, Massachusetts, since 1939, CBS News reported. Living next door to the store, Weiss' first customers were kids at a nearby school, and today, she is serving their great grandchildren.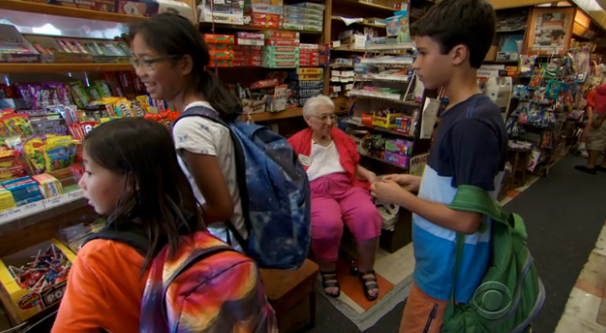 "Nothing can compare to her and that candy shop," a young customer told the news outlet.
Weiss purchased the shop with her husband, Irving, just after the Great Depression. In the 76 years she's sold treats, the world and the economy around Weiss have changed, but her loyal and loving customers have remained the same.
Keeping the schoolchildren in mind, Weiss refuses to sell expensive toys and items like candy cigarettes, because she thinks they send the wrong message. Rather, when kids come in after school to buy candy, Weiss uses the transaction as a way to help them with math skills, and has them read from a list of tips called "Thoughts for a Happier Life," she told the Boston Globe.
"I make all the kids read it, because I want them to do the right thing," Weiss told the news outlet in a 2013 interview.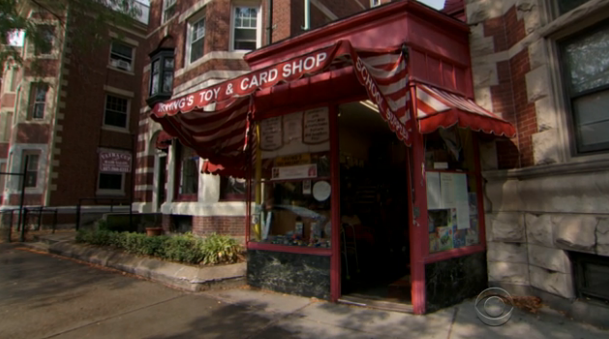 These thoughts -- and the children she shares them with -- are what helps keep Weiss, who has lost two husbands since opening the shop, happy and young. Irving's has steadily been a community hub throughout all of the 101-year-old's ups and downs, and shows little signs of slowing down.
"It's a wonderful place to be," Weiss told CBS News. "And you can see people all the time and you can wave to them - say 'hi.'"
PHOTO GALLERY
America's Best Cities for Sweet Tooths
Calling all HuffPost superfans!
Sign up for membership to become a founding member and help shape HuffPost's next chapter