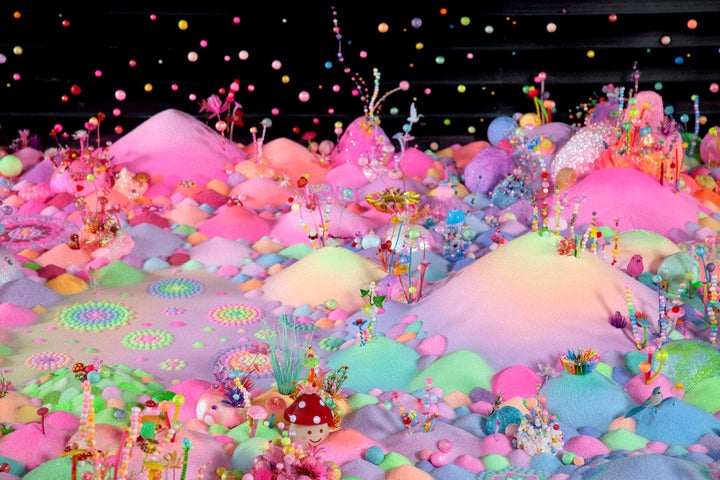 If you've ever wanted to stroll through the Lollypop Woods or hike up the Gumdrop Mountains of your childhood Candyland game, then you'll fall in love with Pip & Pop's cavity-worthy installations. The artist's tiny sugar-coated dreamscapes are delicious realizations of every child's candy-filled dream.
Australian artist Tanya Schultz is the sugar plum fairy behind Pip & Pop. Her magical works are made up of sugar, glitter, and plastic toys that come together in a pastel mirage. These sculptural treats are like a sugary version of Japanese pop art with cartoonish shapes and eye-popping colors.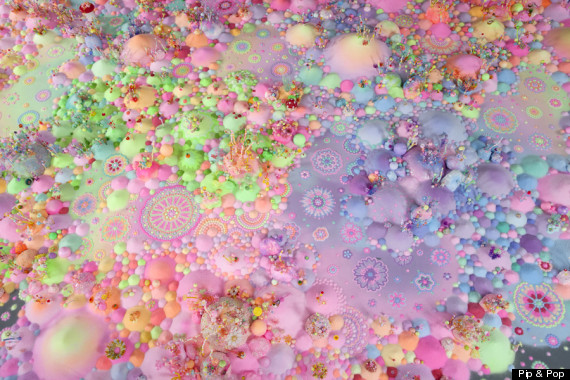 "Throughout history there has been a long tradition of depicting journeys through, and in search of, imaginary lands and utopian worlds," reads the Pip & Pop's bio. "The artist draws on this rich history of other worlds as told through mythologies, Japanese folk tales, video games, cinema, children's literature and ancient cosmologies."
Scroll through the slideshow below to feast your eyes on Pip & Pops super sweet wonderland, and let us know what you think of the yummy landscapes in the comments below.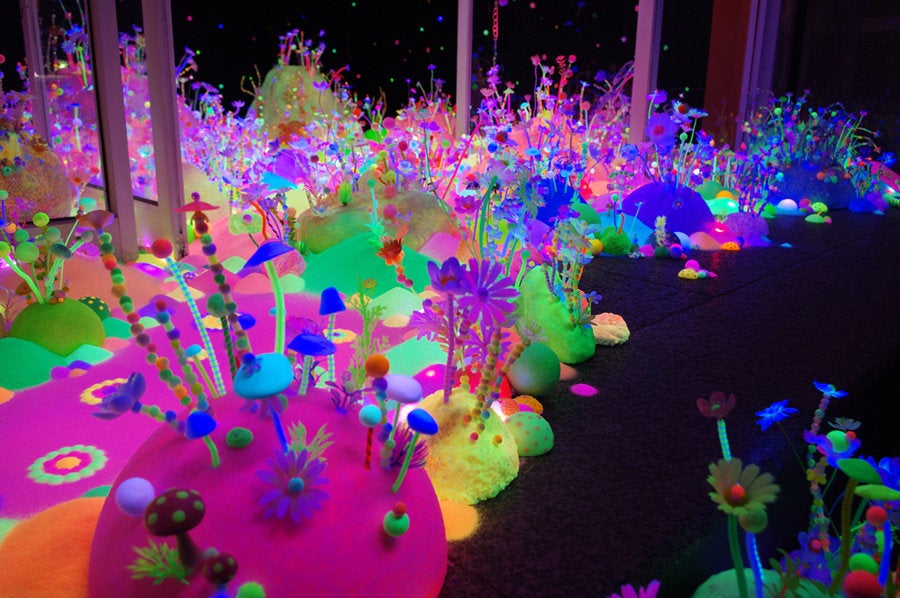 Pip & Pop
Popular in the Community