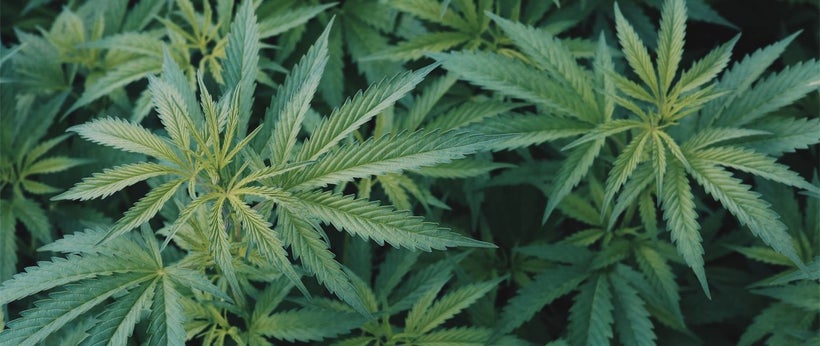 Canna-Hub: Capturing Growth in the Emerging Marijuana Industry
We have seen strong moves in the financial markets this year, with many traditional sectors showing strong gains on broad-based optimism. But while these trends have complicated the landscape for many investors looking for undervalued companies, there are still opportunities to be found in the market's emerging marijuana industries. It should be remembered that not all of these companies are publicly-traded. But the potential is strong for innovators to benefit in these early stages, and investors should be aware of the names that are helping the industry to grow in meaningful and efficient ways.
One of these companies is Canna-Hub, which was created with the goal of identifying, testing, acquiring, and developing low-cost properties without cannabis zoning. The company then works with officials in city government to enact zoning changes on the identified properties to create added value for businesses and investors in the industry.
Today, the US government enforces strict laws on companies associated with medical and retail marijuana to ensure that uses and activities related to its consumption are conducted in a manner that is safe for the general public. This can make it difficult for the industry's emerging companies to hit the ground running in their new businesses. Presently, Canna-Hub is the most experienced real estate developer for the cannabis sector in the State of California, and this gives the company a unique edge when aiding cannabis companies develop and grow their firms.
The underlying concept Canna-Hub is the brainchild of founder and CEO Tim McGraw in the development of new ways to tap into valuable and marketable California cannabis real estate opportunities. In California, signs of a new 'land rush' were ignited by a changing regulatory environment after the Medical Marijuana Regulation and Safety Act (MMRSA) was passed in 2015.
Canna-Hub saw the opportunities in providing properly zoned property options to various cannabis licensees. As a commercial real estate developer and a licensed cannabis grower in Illinois, McGraw has a unique understanding of the challenges involved in dealing with the local entitlement processes and real estate requirements for companies operating in these areas. Ultimately, this puts Canna-Hub in a position to build and maintain the most valuable and sophisticated real estate portfolio in the cannabis industry.
In September, Canna-Hub announced major developments in its innovative business models for companies in the Cannabis sector to help prospective and current licensees to secure properly-zoned property in California. All Canna-Hub businesses, communities and retrofits have already received local city authorization and zoning licenses for indoor cultivation, as well as for testing, manufacturing, transportation and distribution practices.
This ultimately means that prospective licensees (or existing licensees) will not need to spend time and resources searching for an appropriate property or in dealing with their local authorities to get draft ordinances and zoning approved. Canna-Hub development has successfully addressed these issues in ways no other company has achieved, aiding companies in the navigation of regulatory requirements and environmental matters commonly imposed on cannabis real estate ventures.
The latest market data show increased buying activity for real estate in metropolitan cities when states implement new flexibilities in marijuana law. This 'cannabis land rush' typically involves needed applications for cultivation licenses, and the bidding rights to obtain the biggest warehouses in the finest neighborhoods.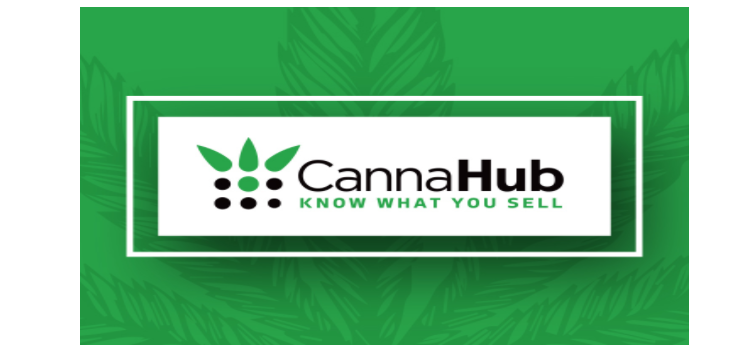 Canna-Hub's approach can help businesses to limit many of those obstacles. Instead of joining the bid-rush, Canna-Hub has identified excellent facility locations in rural towns that are better suited for cultivation. These innovations have many positive cost implications for cannabis companies, and can aid in maximizing profitability for businesses at any stage of their development.
Growing Needs in the Cannabis Industry
Few industries are expanding in ways that mirror what is currently happening in the cannabis industry. But this also means that businesses have growing needs that must be addressed in order to avoid some of the common pitfalls that are sometimes encountered:
Cannabis business owners have to go through painstaking processes to locate suitable properties with the infrastructure necessary for cultivation, management, and zoning for their operations. Cannabis hubs would help eliminate these problems by helping Cannabis businesses streamline their procedures.
Individual cannabis owners often find it difficult to purchase or lease existing industrial space retrofitted for Cannabis cultivation. Canna-Hub provides the necessary documentation and state of the art facilities with perimeter security for the Cannabis licensees.
The cannabis industry lacks the stability and security that other commercial properties have built over time. Since Canna-Hub has gone through all the rigorous processes and ordinances in advance, it will help the businesses to focus instead on developing their products.
The biggest challenge for any Cannabis grower is to meet the requirements made in local zoning laws. Canna-Hub's real estate portfolio has already been pre-approved by local authorities, and so cannabis business owners will not need to go through these rigorous system checks early on in the development of the company.
The needs here are clear, and with the legal framework still being built from the ground up it suggests that there are still opportunities for investors that can properly identify innovation within the marijuana industry. Companies like Canna-Hub are providing needed services in growing markets, and this suggests a strong outlook for its businesses going forward.
For more information, visit CannaHub.com to learn more about the company's real estate development and property management services.
Calling all HuffPost superfans!
Sign up for membership to become a founding member and help shape HuffPost's next chapter
This post was published on the now-closed HuffPost Contributor platform. Contributors control their own work and posted freely to our site. If you need to flag this entry as abusive,
send us an email
.