According to a 2011 report, indoor marijuana growing may account for one percent of the entire country's electricity consumption. The independent report, by Lawrence Berkeley National Laboratory researcher Evan Mills, Ph.D., notes that this energy use costs about $6 billion annually. The report also claims that the carbon dioxide pollution from this electricity use "plus associated transportation fuels equals that of 3 million cars."
The full report details the exact sources of energy consumption during marijuana cultivation. Mills writes:
Specific energy uses include high-intensity lighting, dehumidification to remove water vapor, space heating during non-illuminated periods and drying, irrigation water preheating, generation of CO2 by burning fossil fuel, and ventilation and air-conditioning to remove waste heat. Substantial energy inefficiencies arise from air cleaning, noise and odor suppression, and inefficient electric generators used to avoid conspicuous utility bills.
Still, the annual energy use from indoor marijuana cultivation pales in comparison to other industries and activities. Mills' report explains that "the approximately 22 billion kilowatt-hours/year estimated for indoor Cannabis production is about one-third that of US data centers or one-sixth that of US household refrigerators."
The U.S. Senate Caucus on International Narcotics Control noted in 2011 that "approximately 4.5 percent of the domestic marijuana eradicated was from indoor grow sites" in 2010. California led the naton with the greatest number of indoor plants eradicated by law enforcement, while Florida "had more actual grow sites seized than any other state, including California."
Despite the prevalence of indoor marijuana growing operations in these two states, it should be noted that California and Florida rank first and third, respectively, for states with the most electricity generation from non-hydro renewable energy resources, according to the Department of Energy.
The San Francisco Bay Guardian argued last year that the solution to decreasing the energy intensity of marijuana cultivation may be to move it outdoors. They wrote, "the biggest barriers to moving most marijuana production outdoors are federal laws and the biases of pot consumers." Although indoor growers can harvest year-round and "produce the best-looking buds, which command the highest prices and win the top prizes in competitions," the paper claims that, if done properly, outdoor cultivation does not inherently mean an inferior product for consumers.
Some advocates argue that by legalizing marijuana, more growing could be conducted outdoors, thus reducing its footprint. With legalization, Fast Company suggested, "people will actually cast a critical eye on its energy usage." What do you think?
HuffPost Live will be taking a comprehensive look at America's failed war on drugs August 28th and September 4th from 12-4 pm ET and 6-10 pm ET. Click here to check it out -- and join the conversation.
Before You Go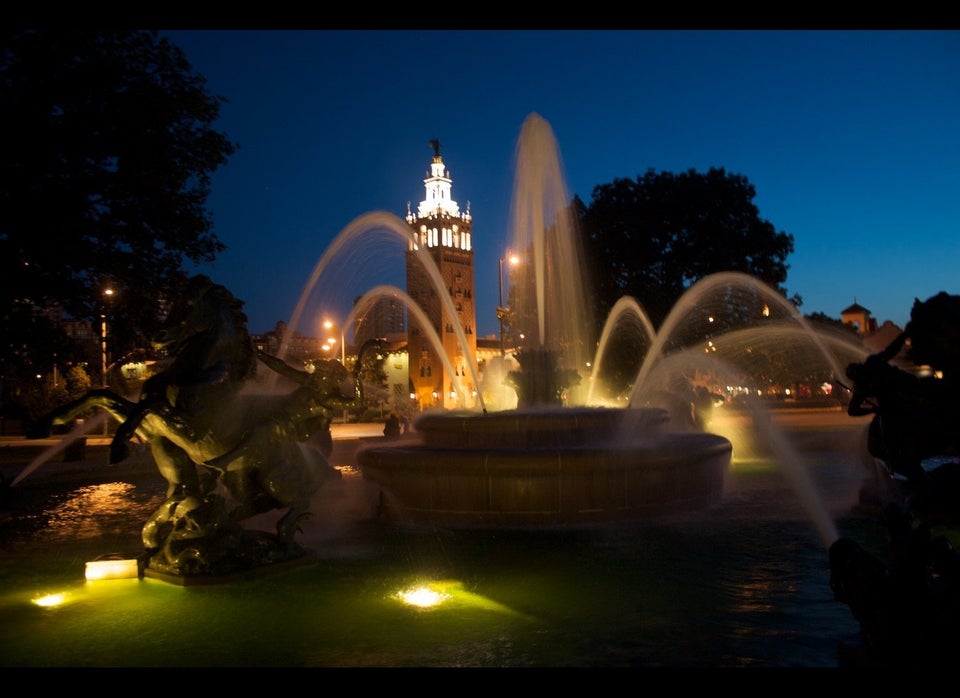 Greenest Cities
Popular in the Community