But while the wacky tobacky is the focus of this particular hangover holiday, fact is, figuring out what to eat after getting high provides ample food for thought for stoners.
Some fast food outlets are hoping to get the cannabis crowd with special deals, such as Jack in the Box, which is selling a "Pineapple Express" shake that is named after both a cannabis strain and a Seth Rogen pot comedy.
Meanwhile, the southern California burger chain Fatburger has teamed up with Kiva Confections to make a ketchup that contains 10 mg of cannabis that is being sold at The Artist Tree, a cannabis retail and consumption lounge based in the state.
Cannabis companies are getting into the act in strange new ways as well.
"The best munchies combine different textures, so anything crunchy and soft go together really well, like a really well crafted Caesar salad," she said. "Or like Roy Choi recommends, after eating our spaghetti and meatball puffs, eat the real dish and see how they compare."
Since cannabis consumption and food go together so well, it's no surprise that industry insiders have strong tastes when it comes to their own munchie recommendations.
For instance, former Heisman Trophy winner and NFL pro Ricky Williams, who sells cannabis under the "Highsman" brand name, said that while he tends to pick munchies based on what he's currently craving, "I really like Indian food; they cook with so many different flavors that really pop when I'm high."
Jay Rush of Moose Labs, a company that creates mouthpieces for joints, prefers a homemade touch and swears by something he calls the "Stoner PB&JACH: Peanut butter, jelly, apple, cereal and honey all spread over bread, while Ryan Bondhus of the Nevada dispensary chain The Source is a proud advocate of something he calls the "Hand taco: A taco that you construct on your hand and not a plate because the munchies are screaming, and you need to munch like now."
Former Detroit Lions teammates Calvin Johnson Jr. and Rob Sims, who now run Primitiv Group, a Michigan-based cannabis company, both admitted that munchies have been a challenge for them.
"My go-to snack when I have the munchies are Gushers ― I have a crazy sweet tooth when I get the munchies," Johnson said, while Sims added that "I have gotten into trouble with Oreos on more than one occasion."
But some people who actually make cannabis edibles prefer to go natural when they have the munchies.
Kristi Palmer of Kiva Confections said that while her company may make THC ketchup and other goodies, she likes to keep things simple.
"This is probably going to sound lame, but grapes, oranges, blueberries, blackberries, raspberries," she said of her preferred go-to foods. "In my book, fruit is like 'free' food — you can eat endless amounts of it and it's not at all bad for you. I doubt that is truly the case, but for sure it's better than scarfing a whole bag of my second-favorite munchie, dark chocolate chips."
Related
Before You Go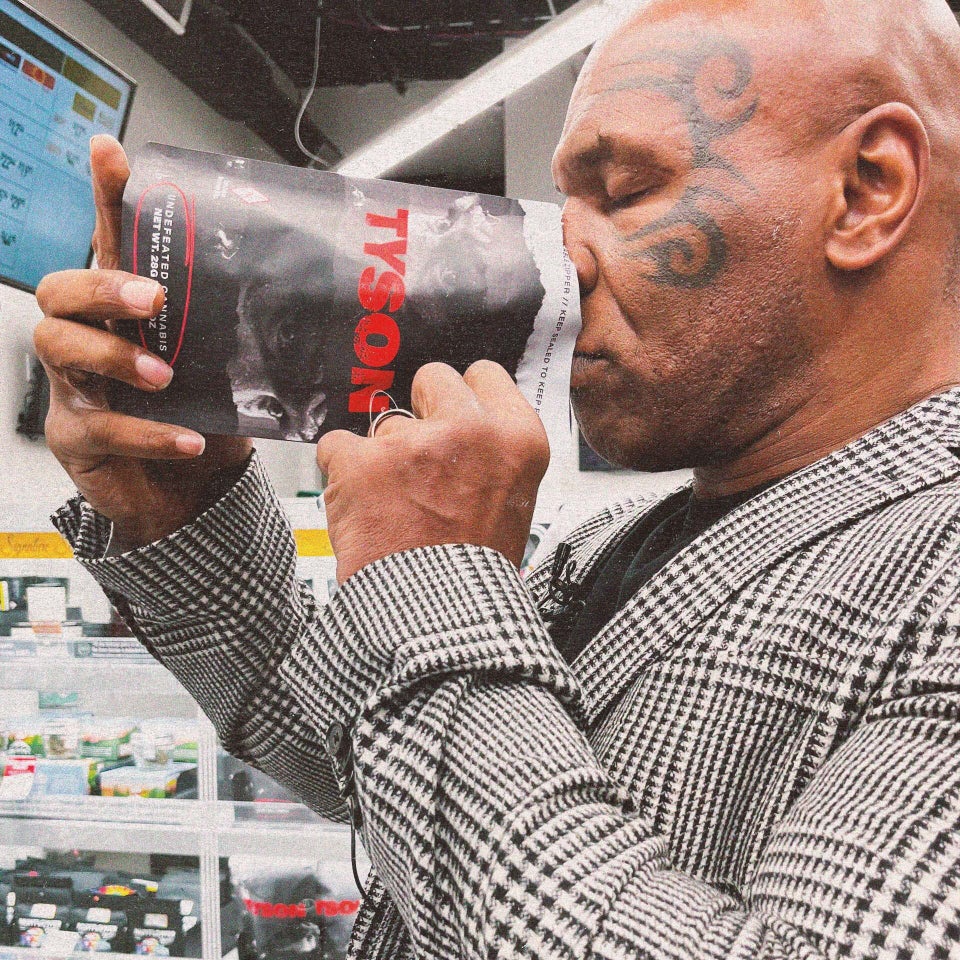 Celebrities With Cannabis Products
Popular in the Community