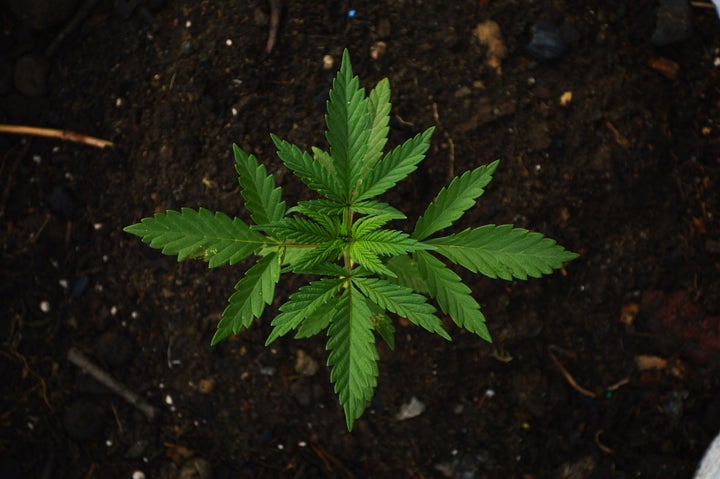 An industry has reached the mainstream when my 70-something-year-old conservative mother asks me, "Shouldn't we be investing in this? It looks like it is going to be big." And that's the way many people are feeling about the cannabis industry, which has extended beyond the delight of potheads and those with medical needs to business investors, journalists and tourism.
Earlier this week, I wrote about how the cannabis industry has become lucrative and how technological breakthroughs are helping it advance to profits of more than $6.7 billion per year. But the cannabis culture affects so much more than the growers and sellers themselves. It has spawned investment companies, consulting companies, journalism courses and a whole tourist industry.
Greenview Investment Partners has been investing in legal cannabis for more than 11 years in the United States, Canada and Israel. Greenview Investment Partners CEO Brian Gwinn said, "We work with wholesale cultivators, testing labs, medical and recreational dispensaries, pharmaceutical and research firms, infused product manufactured and ancillary technology companies." So far, they have invested more than $112 million.
Gwinn said, "Over the years, Greenview Investment Partners has developed the resources, knowledge, and people needed to help grow and turn around hundreds of cannabis businesses into extremely profitable ventures. Our cannabis investment clients include one of the first cannabis firms to list publicly on the New York Stock Exchange—a fact we are extremely proud of."
In addition to angels, venture capitalists and other firms financially investing in cannabis-related businesses, some companies are offering consulting services, such as legal consulting, FDA quality assurance guidance, construction oversight, talent hiring and technology optimization. In fact, a quick Google search of "cannabis consulting" yields more than 622,000 companies.
And then there are the news beats and reporters devoted to cannabis journalism. I'm part of a worldwide online writers group with thousands of members and a number of them have been writing about the industry not just for the usual pot-specific publications like High Times but for major travel and general interest magazines and newspapers. The University of Denver and the University of California, Berkeley both are offering courses in cannabis journalism, with the University of Denver referring to the course as "covering and reporting America's new normal."
Or as Cannabis Now reports, "Journalists are not just covering the strains and policies, but also the problems of the emerging market, ranging from pesticides to general low-quality pot someone from Wall Street thinks is 'the fire.'" Cannabis reporter Rita Olson said, "It's a new field so there are lot of opportunities for people with a genuine interest. Follow your own interests (history, travel, etc.) and chances are there's a need to discuss it when it comes to cannabis." The Denver Post was one of the first newspapers to cover the industry, maybe because Colorado (along with Washington) were the first states to legalize the use of recreational marijuana.
And legalization for recreational use has sparked another whole part of the industry: cannabis tourism. Back in the 1970s, Amsterdam law enforcement turned a blind eye to recreational use of marijuana and coffeehouses and cafes spread like wildfire. College students and other from the U.S. and Europe were drawn to Amsterdam, not just for the canals, the tulips, and Van Gogh, but also to partake of pot. But now, "with 30 U.S. states and the District of Columbia legalizing cannabis for either medical or recreational use," according to Gwinn, the tourist trade is flourishing.
The L.A. Times, Time and Travel + Leisure have all run features (the last two were written by the same reporter) on pot tourism. Thousands of companies, with names like Kush Tourism and My 420 Tours, now offer packaged tours, and companies like Leafly and The Cannabist provide information about etiquette and the things you should know before you go.
Maybe the University of Denver is right and cannabis use has become accepted as the new normal in much of the United States. Gwinn and his company Greenview Investment Partners are sure of one thing: the industry is still green and will keep expanding. "It's on a path of scalability and growth for years to come," he said.
Popular in the Community