NEW YORK -- We didn't find Mary Jane, but we did find CBD.
The prevailing thought: Countrywide legalization is coming. The only question is how fast. Leaders believe the U.S. market will be a $35 billion behemoth by 2020, stretching from high-end lifestyle products and pharmaceuticals to just about everything else.
This is "the definitive business event for the cannabis industry" and it's no joke.
It's not the makeshift head shop-y event that outsiders might assume it to be. Men and women walked around in suits and ties, discussing medicinal cannabis, proper packaging, preventative care, stress relief and more.
These people want to take the cannabis plant where it's never gone before, into all sorts of edible and wearable products, even BMW cars.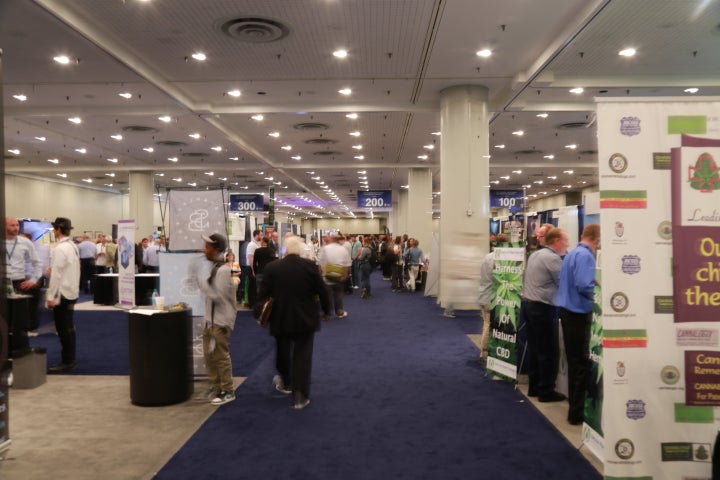 Many of the products use ingredients derived from marijuana and hemp, but no marijuana was for sale. Instead, the product of choice was cannabidiol, better known as CBD, one of the non-psychoactive ingredients found in the cannabis plant that does not produce the "high" associated with marijuana's better-known chemical ingredient, THC. CBD is legal in many, but not all, states under some circumstances (its status at the federal level is more complicated).
In preclinical studies, CBD has been proven to help in the treatment of various conditions like chronic pain, anxiety, nausea, rheumatoid arthritis, schizophrenia, diabetes, PTSD, alcoholism, strokes and cardiovascular disease, and cancer.
While many states creep slowly toward legalization, CBD is a saving grace to some people, especially children with epilepsy, who rely on it to better their quality of life, as depicted in the New York Times.
Here are some of our favorite CBD and weed-related products we spotted at the expo: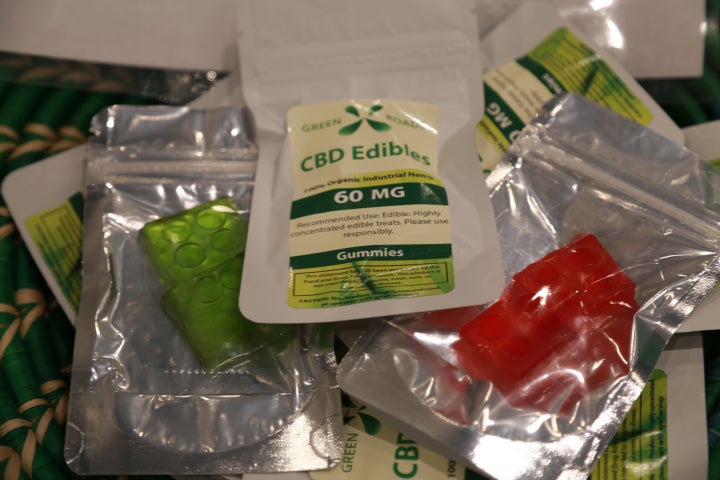 2. CBD sugar.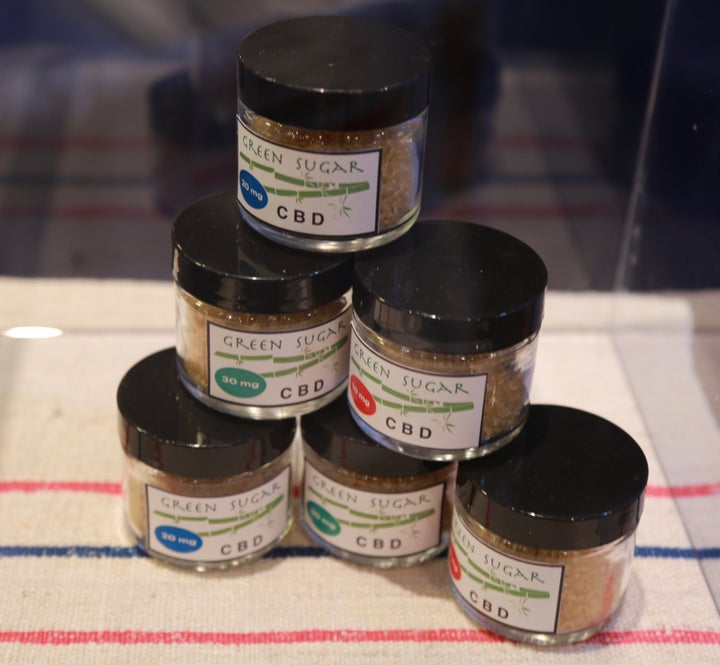 3. CBD oil, straight up.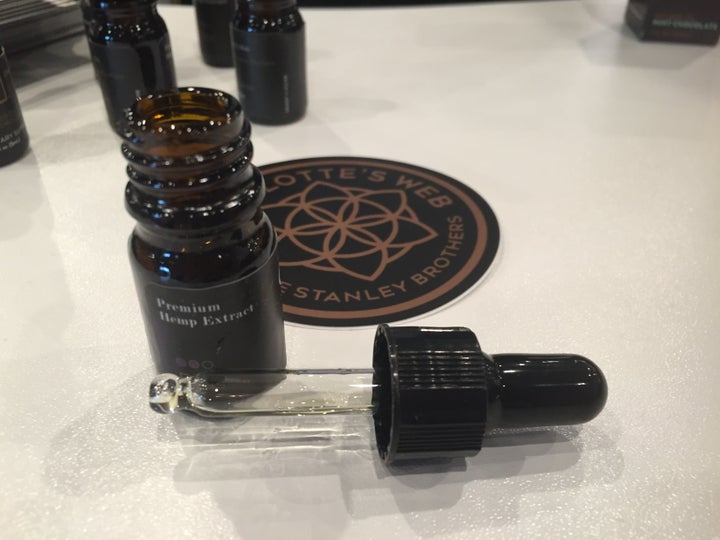 4. Hemp dog treats.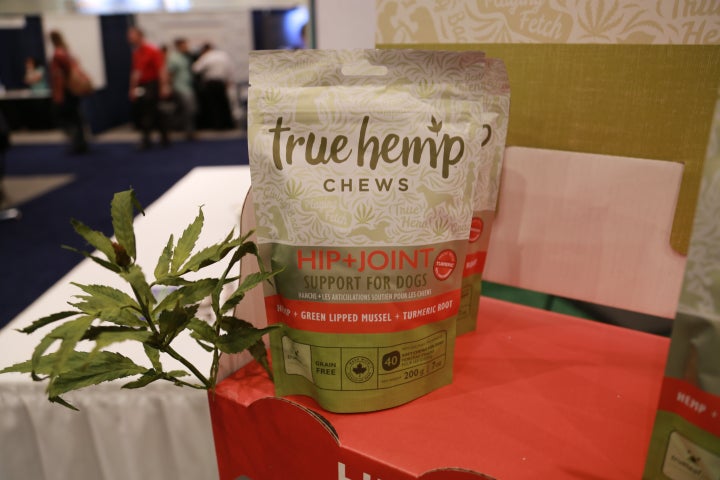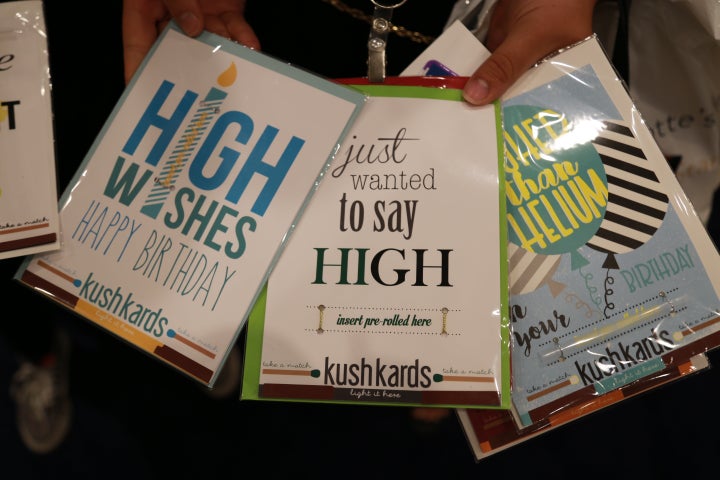 6. CBD-infused aromatherapy sprays.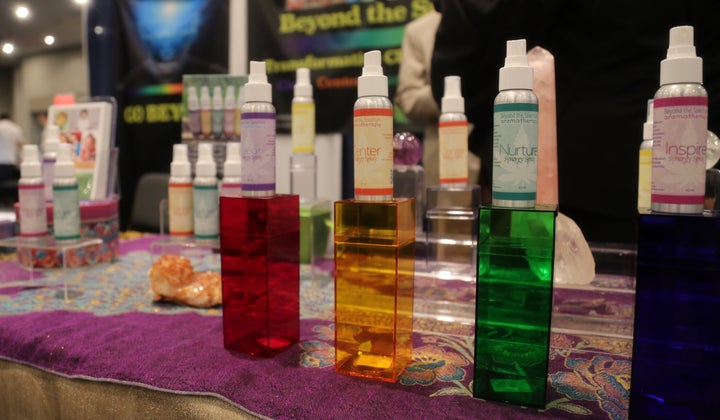 7. Mini CBD-infused gummy bears.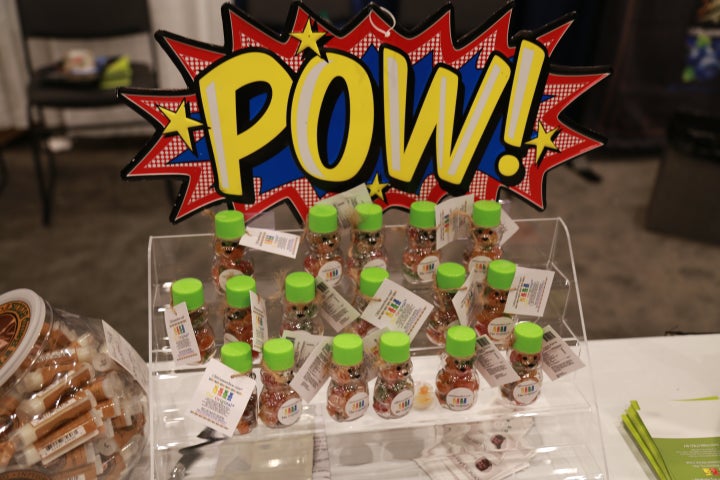 8. Sweet marijuana syrups.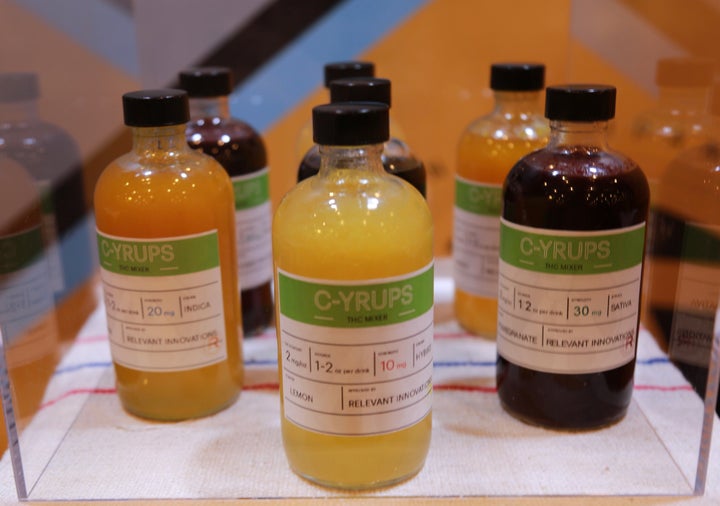 9. "Goody bags" including CBD-infused cream, gummy bears, lip balm, and vitamin "hangover shots."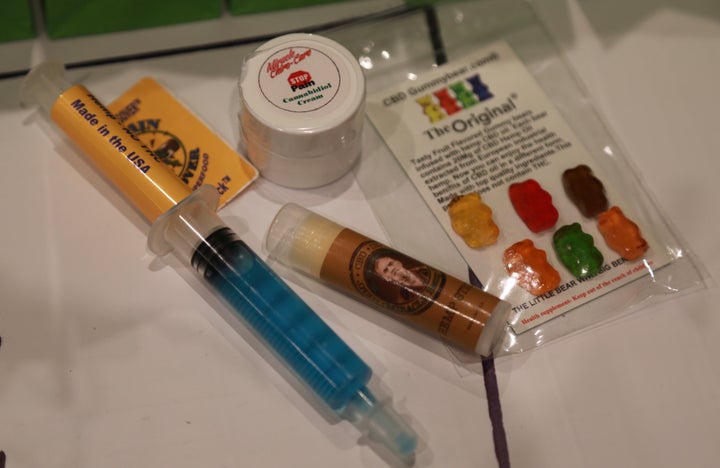 10. Hemp & sunflower seed oil.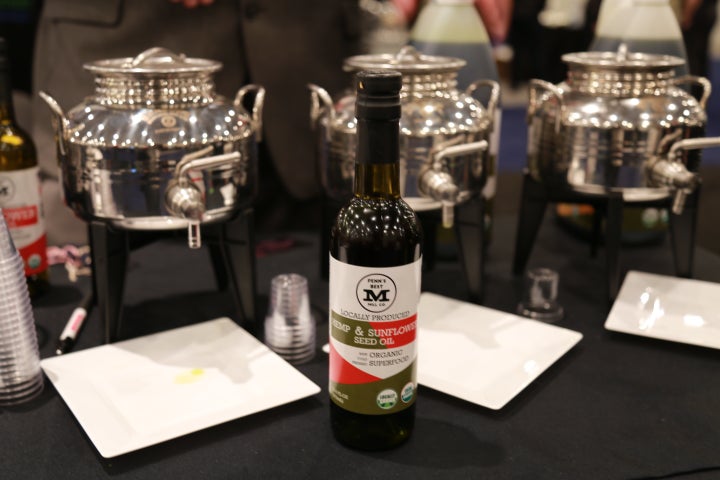 11. CBD coconut energy shots.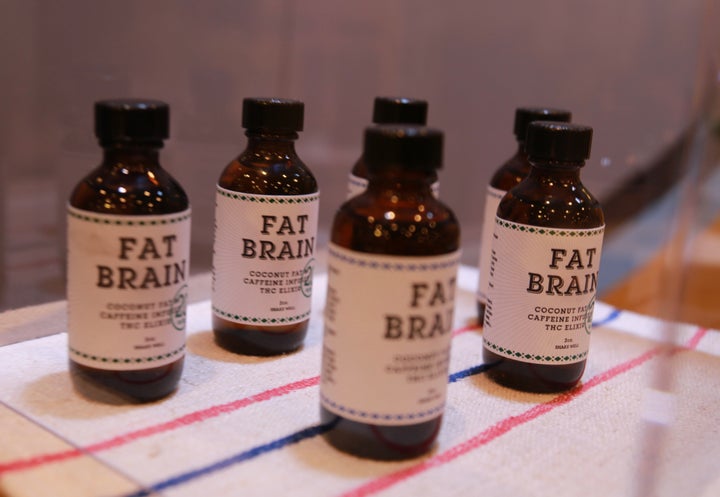 Clarification: Language has been added and amended to reflect the legal status of cannabidiol.
Related
Before You Go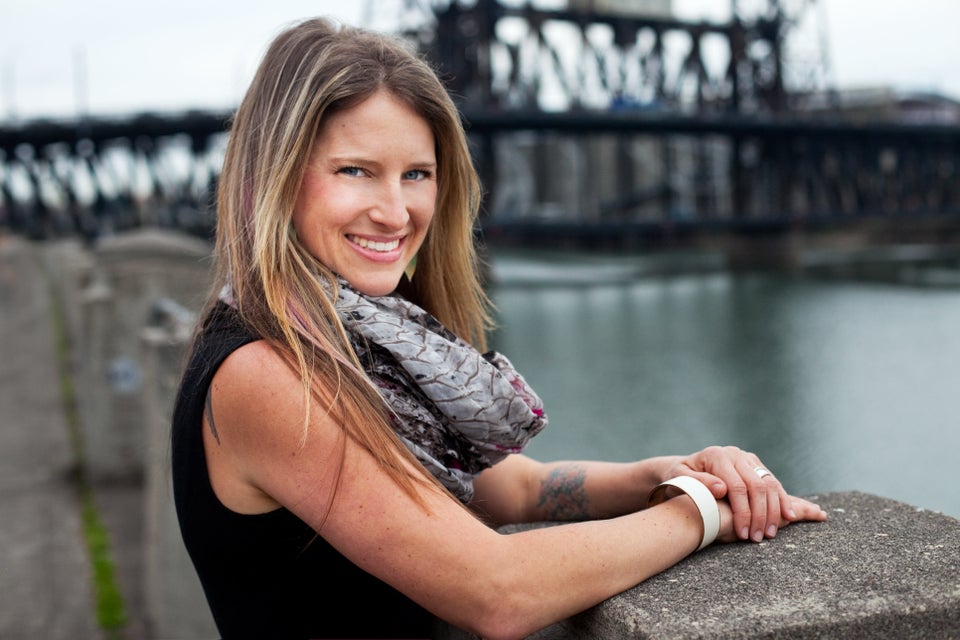 The Women Of Weed
Popular in the Community