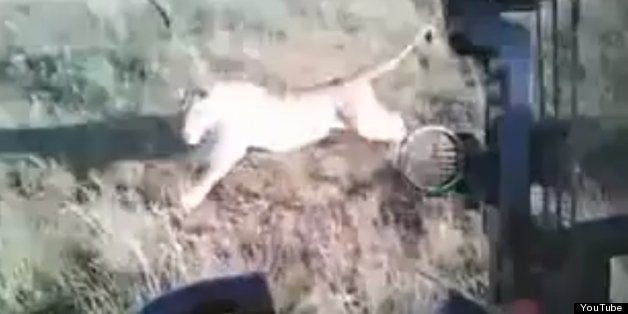 An investigation into the growing South African industry of hunting lions bred in captivity has reignited a long-running controversy among hunters, captive breeders and animal rights advocates.
"In the five years to 2006, 1,830 lion trophies were exported from South Africa," Barkham notes in his in-depth report on canned lion hunting. "In the five years to 2011, 4,062 were exported, a 122 percent increase, and the vast majority captive-bred animals."
Lions bred for canned hunting are generally kept in cages and released a few days before the hunt, according to Bloomberg. They are then killed by hunters using rifles or crossbows, as is the case in a graphic video (below), posted to YouTube in April, apparently showing a canned lion crossbow hunt.
WARNING: Video may be disturbing for some viewers.
"The principle that you breed wild animals for economic exploitation is an international norm. It takes place everywhere in the world," Potgieter told the Agence France-Presse. "The problem is with the lions because the image has been created in the minds of people that the lion is the king of the animals. Walt Disney with his Lion King and all these things, they have created that image."
The Campaign Against Canned Hunting calls for a ban on canned hunting in South Africa. Chris Mercer, one of the organization's founders, said in an email to The Huffington Post that the industry benefits from unsavory practices, such as the renting out of baby lion cubs for unwitting tourists to pet and cuddle.
"This enriches the canned hunting industry and allows lion farmers to externalise much of the cost of rearing the lionstock to huntable age," Mercer told HuffPost. "Tourists are deceitfully assured that the cubs will be released back to the wild. All of these cubs will eventually be killed by canned hunters."
"This toxic industry is going to poison the conservation of wild lions," he told the site.
Related
Before You Go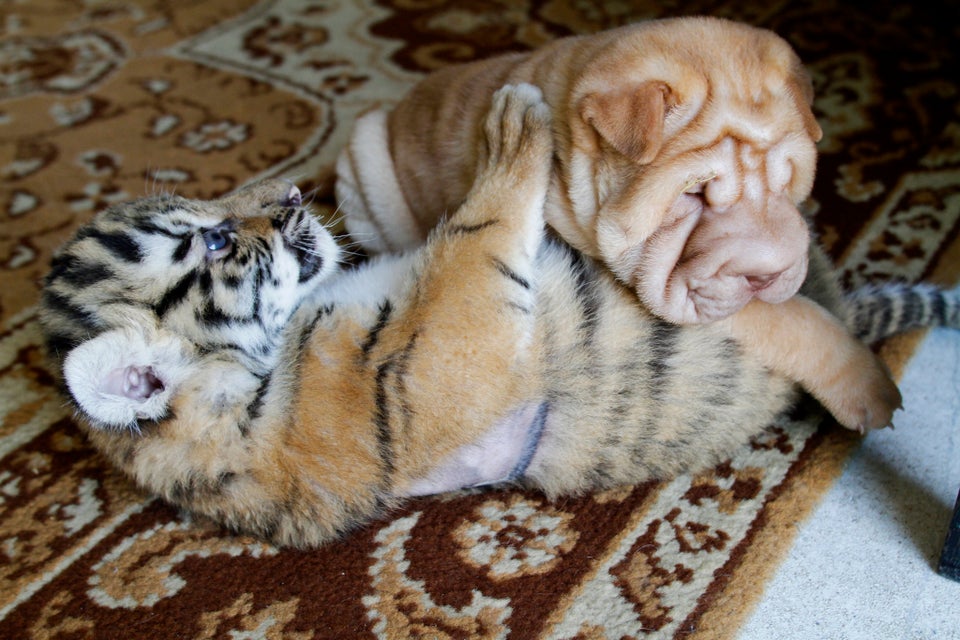 Animal Photos Of The Year 2012
Popular in the Community