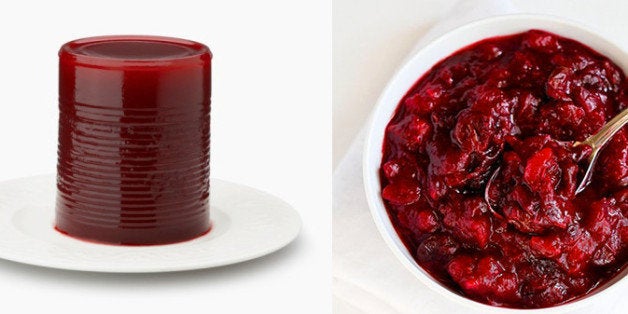 Every November, families unite to bask in gratitude together. Sadly, as soon as the Thanksgiving table is set, loved ones are disastrously pulled apart over one particularly polarizing topic: Cranberry sauce.
Some like it canned, some like it homemade, and there's rarely an opinion in between. This year needs to be different. Glasses shall not be shattered and brows shall not be furrowed over something as elementary as cranberry relish (the fix is not to omit it from the menu, as it is required on every Thanksgiving menu). To rectify this dilemma once and for all, let us break down the difference between the two kinds.
The most defining trait of canned cranberry is its imprinted can lines that retain their shape and texture on the gelatinous mold.


Canned cran proponents argue that this texture is not only fun on the tongue, but that it induces a sense of nostalgia. It's reserved for one day out of the entire year, and it brings diners back, maybe to the first Thanksgiving dinner they could consciously retain.
One serving of Ocean Spray's jellied cranberry sauce contains 110 calories, no fat, 25 grams of carbohydrates and 21 grams of sugar. This makes a lot of sense, considering the ingredients are namely cranberries, high fructose corn syrup and more corn syrup.
If you're a true fan of the stuff, you can purchase it in an 101-oz. container (that's 41 servings -- bam!).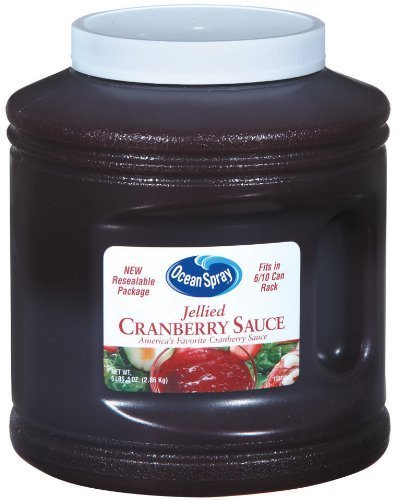 Homemade cranberry sauce may have an equal number of defenders, but since it doesn't come straight from a can, its recipe is more subjective. For a basic version, whole cranberries are simmered in a saucepan with a mixture of sugar and water. Some folks add mandarin oranges, walnuts, raspberries and other fruit, lemon zest and cinnamon.
Really, there are countless ways to fancy up a batch of homemade sauce. And the texture varies, too: Sometimes the cranberries are kept in tact -- like fruit floating in a bog, they are surrounded by a sweet, cranberry-colored liquid. Other times the cranberries are nearly pureed into one uniform composition.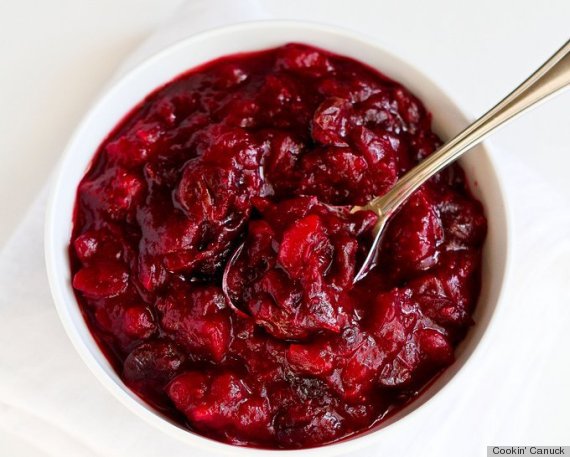 Get this Dried Cherry & Orange Cranberry Sauce recipe from Cookin' Canuck
The nutrition of homemade cran will, of course, depend on what you make it with. But it tends to have a little less sugar than its canned counterpart. And, as far as dishes go, it can be a pretty simple one to make. Which seems to be part of the reason enthusiasts love it.


Via Facebook.
While the dispute is highly controversial, and HuffPost Taste editors are wont to take sides when it comes to food, this is a fight we don't consider worth fighting. The solution is simple: Serve both versions at either end of the table, and place your family members' name cards accordingly. Family bonds will be strengthened, cranberry in some form will be eaten and a happy Thanksgiving will be had by all. The end.
Related
Before You Go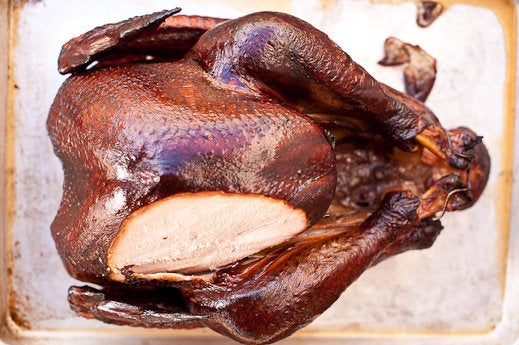 Thanksgiving Recipes