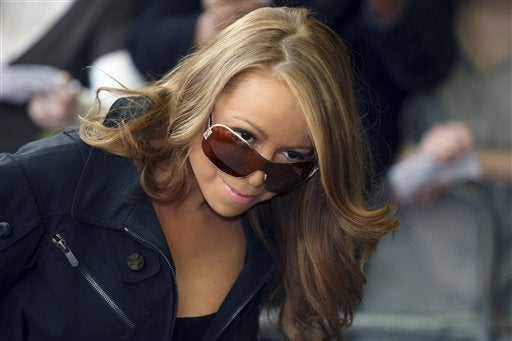 Raped by her father, abused by her mother, and pregnant for the second time, l6-year-old African-American Precious, played with intensity by debut actress Gabourey Sidibe, does not seem to have much of a shot at happiness. Her fantasy, as an obese introverted teenager, to hook up with the handsome stud Nurse John, played by glamour rocker Lenny Kravitz, strikes one as so far-fetched, it is humorous.
Asked by her teacher what she is good at in life -- "everyone is good at something" -- Precious responds, "I am good at nothing."

Any spectator of this new dramatic film by Lee Daniels, who has a tad of a self-esteem issue, will identify with the pains of this story. Indeed, the singer Mariah Carey -- who does an astonishingly good job as the compassionate social worker who deals with the dysfunctional family -- said at a press conference that what she liked about this film was that "Every one of us is Precious. And every one of us can make it like Precious does at the end of the film. So the film gives us hope."
Of course, there is a marked contrast between the group of stars gathered around the table at the sea-side of Cannes, in sunglasses, decollete, and mod hairdos, speaking about their future projects (a new album, a new film, a new acting role) with the life of Precious in Harlem.
Mariah Carey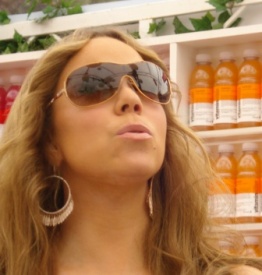 Precious lives with her mother (Mon'ique), who beats her regularly, out of jealousy that she stole her husband's attention. In self-nurturing resignation, she eats fried food alone on a couch, expressionless as she watches television.
Or she fantasizes. One of the stellar highlights of the film is when the lonely girl fantasizes that she has been transplanted to an Anna Magnani movie, in the role of an Italian daughter, while a kind mother serves her food: "Muovati il culo" translates in subtitles as "Move your big ass."

Many stellar moments mark this film. My favorite -- and it is worth watching the movie simply for this -- is the scene where the mother cries out to the social worker that she let the husband abuse her baby out of fear that he would leave her, because "who would love her then?" In a shockingly human performance, Mon'que pleads that others do not understand how terrible it is when a husband's attention strays to the offspring. "I want him to make love to ME," she says, bawling, tears running down her face.

During the press conference, the team of stars referred to this mother as "a monster," the star going out of her way to insist that Mon'que herself, however, was warm and full of hugs off-screen. Yet what makes this performance so powerful is the fact that the mother does not seem like a monster, but merely a scared human being, very limited -- and hence all the more recognizable.
Paola Patton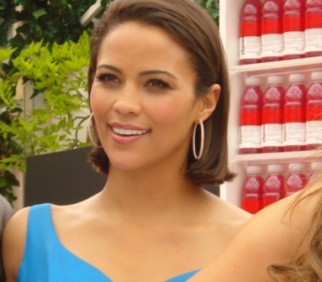 The film weakens its pull ever so often with some predictable "after-school special" scenes (the classic student-guidance counselor tete-a-tetes; the too well-meaning teacher played by a too beautiful Paula Patton), but the acting by the lead character and by Mon'que -- and the funny idiosyncratic fantasy scenes -- make the film, based on Sapphire's novel Push, an emotionally rewarding experience. As does the fact that Precious, at the end, does know something she is good at.
Calling all HuffPost superfans!
Sign up for membership to become a founding member and help shape HuffPost's next chapter