As I write this, only a few hours remain before the opening of the 2009 Cannes Film Festival, the greatest and certainly most prestigious film festival in the world. Will they be ready in time?
Usually that question is reserved for the filmmakers, some of whom race against the clock to get their films finished in time to screen for the world's critics. This year, Quentin Tarantino is reportedly racing against the clock to get his WW II action film Inglorious Basterds done in time for its Wednesday May 20 screening. (Unlike the Pope, I'm not afraid to tell you that the bad guys are the Nazis.) But when I ask, "Will they be ready in time?" I'm not talking about the movies. I'm talking about the festival.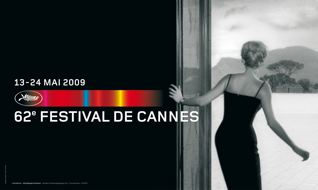 I've been coming to Cannes for ten years and I've never seen so much work waiting to be done. Employees are scurrying about, lumber and other material is scattered everywhere, and booths in the market down in the basement of the Palais are still being built. Perhaps the festival was feeling just as tentative as the media, which is coming in force (it seems) but held off on making its decisions until the last minute. Perhaps watching their industry implode has the world's newspapers a little on edge.
I'll be covering the festival every day for Huffington Post, with a mix of reviews and interviews and quotes from press conferences and maybe even a little video if I can figure out my Flip Video recorder while I'm here. Hollywood turned Cannes into a launching pad for its summer and fall blockbusters over the past decade with everything from Shrek to The Lord of the Rings to The Da Vinci Code using Cannes to capture the world's attention.
But that's not happening this year. Hollywood is not out in force and big parties and big billboards along the Croissette promoting current and upcoming movies are conspicuously absent. So Jerry Seinfeld may not be tumbling off a building in a bee costume to promote his first animated film like he did last year but film lovers needn't despair. While starlets may be in short supply, the number of promising films from major talent is exceptionally strong. On paper, this looks like the most tantalizing fest in years. Here are some of the potential highlights:
PIXAR'S REVENGE -- Pixar was dissed by Wall Street recently, which keeps waiting for the animation geniuses there to stumble so they can say I told you so. Now comes Up, Pixar's first 3-D film. Because it focuses on an old man, Wall Street assumes the movie wil be uncommercial. (Don't they realize that -- to kids -- everyone over 10 is an old fogey?) But Wednesday at 10 am, the film will screen for the press and we'll find out if Pixar has continued the longest streak of critical and commercial hits in Hollywood history. Hollywood Reporter certainly thinks so.
ANG LEE'S THREESOME -- Taking Woodstock is the third gay-themed film from one of my favorite directors. His breakout was the gentle comedy The Wedding Banquet. And of course Lee delivered the groundbreaking Brokeback Mountain, the best film about shepherds ever made. Now comes the true story of a closeted young Jewish man (Demetri Martin) who is helping his parents with their fading Catskills hotel when Woodstock comes to town and literally turns his world upside down.
ANTICHRIST -- The title alone lets you know that Lars Von Trier is having fun. One of the most unconventional filmmakers in the world (his most recent films did away with sets), Von Trier is sure to confound everyone and please no one completely. Or at least he hopes so.
AUSSIE HOPE -- Australians are high on Samson and Delilah, one of the most acclaimed dramas to come out of Oz in years. It seems likely to introduce the world to a major new talent -- Warwick Thornton -- and be talked about for the rest of the year.
KICKING NAZI ASS -- Tarantino is apparently NOT doing a remake of classic B movie Inglorious Basterds but merely using the great title and a very loose approximation of the premise -- a Dirty Dozen-style team behind Nazi lines -- to deliver a WW II flick about a team of Jews who gang up on the Nazis. Another film at the fest does the same for the French. The Army Of Crime tells the true story of the Manouchians, members of the French Resistance who launched dozens of effective raids against the Nazis until they were hunted down and executed en masse. If the stills of the film are any guide, they were all young and quite handsome.
I could go on for ages; there are that many promising films. So here are some questions:
Will Jane Campion recapture her mojo with Bright Star, the story of poet John Keats?
What will Heath Ledger's final film appearance be like? A capper worthy of following his brilliant turn in The Dark Knight? Or will Terry Gilliam's The Imaginarium of Dr. Parnassus be more of a footnote to his career?
Can Sam Raimi get down and dirty with horror film Drag Me To Hell after three blockbuster (and big budget) movies starring Spidey?
Does Johnnie To deserve the hype he's received from Cannes and Tarantino-like film buffs? I haven't been overwhelmed (or even whelmed) yet but now he's in Competition with Vengeance.
Will China's censors regret setting loose director Lou Ye? His Summer Palace told an erotic love story with June 4 as the backdrop. He was banned from film-making for five years but is back already with Spring Fever, an even naughtier film.
I still haven't mentioned Almodovar, Ken Loach, Alain Resnais, the gay Orthodox Jewish love story, a Palestinian perspective on the the last six decades with Israel, Ingmar Bergman's home movies, a restoration of Visconti's Senso, Francis Ford Coppola's Competition-rejected lowfi movie Tetro, a free screening on the beach of Laurence of Arabia and a lot more. Keep coming back for regular updates. And as the imposter pretending to be author JT LeRoy (who didn't really exist) shouted out before a screening of a film, "Vive le cinema!" from Cannes.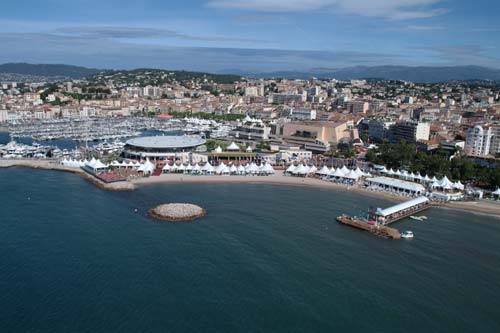 REAL LIFE. REAL NEWS. REAL VOICES.
Help us tell more of the stories that matter from voices that too often remain unheard.