Two French resort towns are prohibiting women from wearing "burkinis" on public beaches.
Cannes mayor David Lisnard declared a ban late last month on the full-body-covering swimsuit marketed toward some Muslim women who do not wish to expose their bodies at the beach. The garments look fairly similar to wetsuits.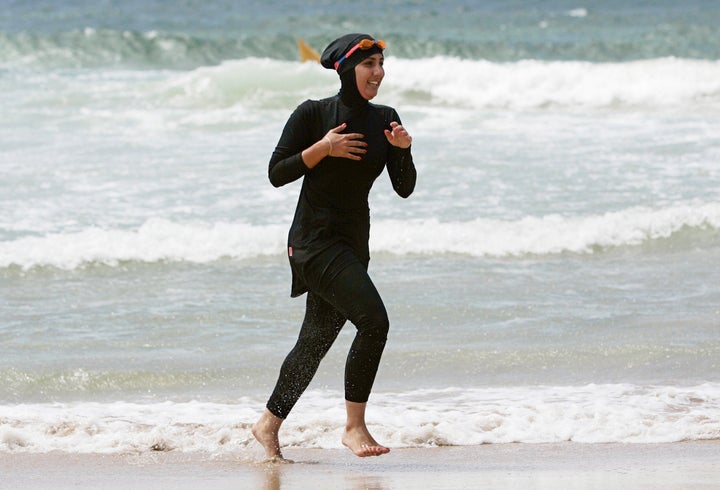 "This is just an Islamophobic attack on Muslim women in Cannes," Aysha Ziaddun, a British Muslim woman, told the BBC on Saturday. "The burkini allows me the freedom to swim and go on the beach, and I don't feel I am compromising my beliefs for that … How is a woman on a beach swimming in a wetsuit with her head covered a symbol of Islamic extremism?"
It's a good question, and one that officials in the two French Riviera towns haven't really explained. It's absurd and statistically unsound to conflate peaceful Muslims with terrorists. And critics point out that banning burkini-wearing women from the beach isn't going to squash any burgeoning "extremism" in France, it's just going to isolate them from the wider community.
"People are always complaining that Muslims should integrate more, but when we join you for a swim that's not right either," Maryam Oiles told the BBC.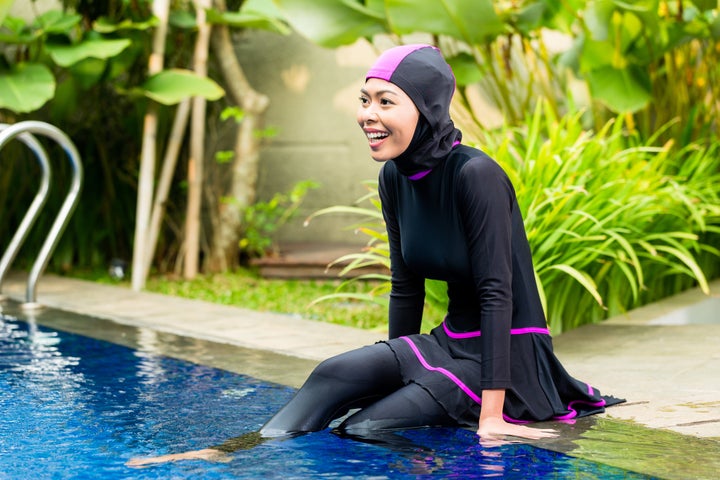 French organizations fighting against racism and Islamophobia have slammed the ordinance for being likely to inflame tensions between France's Muslim community, the Australian Broadcasting Corporation reports. And France's Socialist Party has said this kind of rule would "play into the hands of religious fundamentalists."
Lisnard also made a dubious claim that the rule was instated for the women's benefit.
"If a woman goes swimming in a burkini, that could draw a crowd and disrupt public order," the Cannes mayor told a French newspaper, as translated by The New York Times. "It is precisely to protect these women that I took this decision."
In other words, Lisnard seems to subscribe to the sexist idea that the best way to "protect" women is to place restrictions on what they can and can't do — instead of focusing on preventing other people from harassing or hurting them.
And if drawing a crowd and "disrupting public order" is really Lisnard's main concern, we're presuming he will also be prohibiting any celebrities from appearing publicly in Cannes.
Related
Before You Go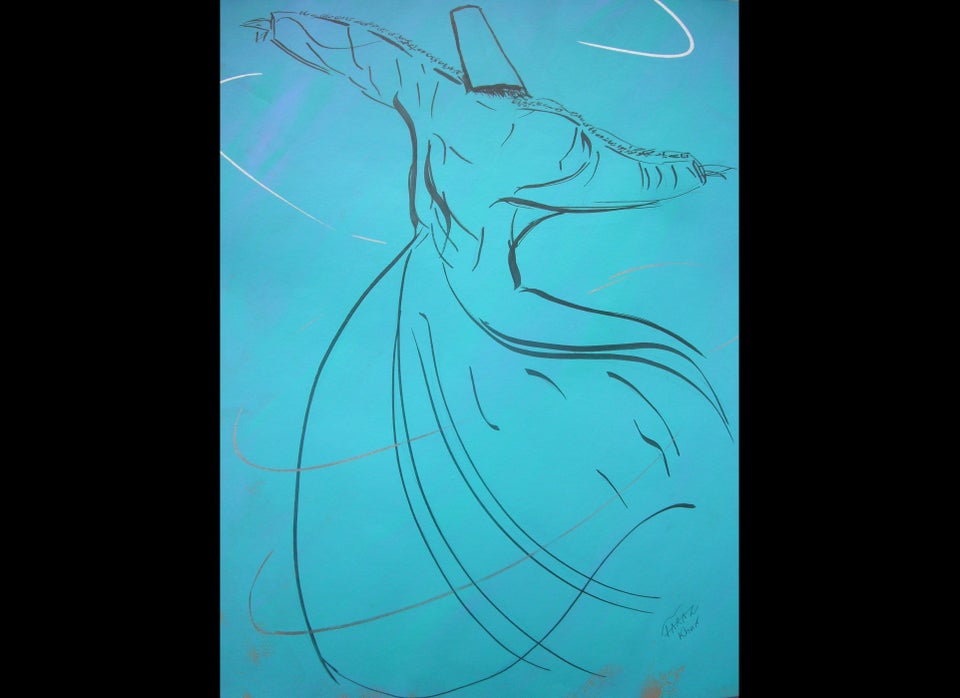 American Muslims in the Arts
Popular in the Community