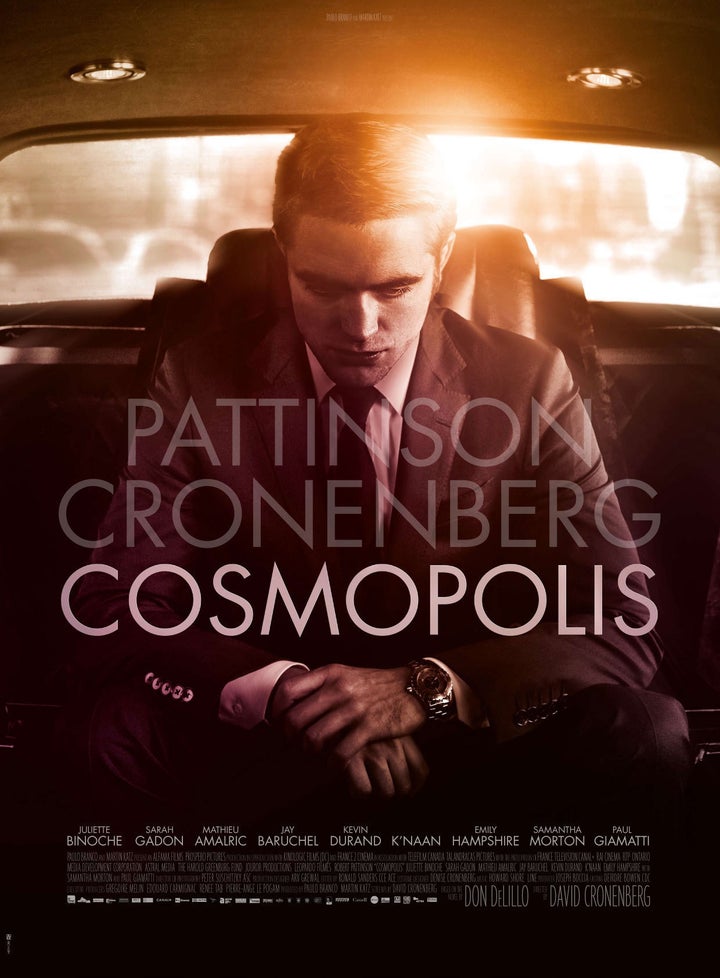 Everyone thinks Cannes is exciting for the movies, parties and celebrities.
That is half of it. The other half is the pleasure of being treated so wonderfully by the staff that mans the festival, from the pretty girls serving free Nescafe coffee, to the men in beige suits who check the badges at each door, waving us down with big sticks, to screen for illegal taping material.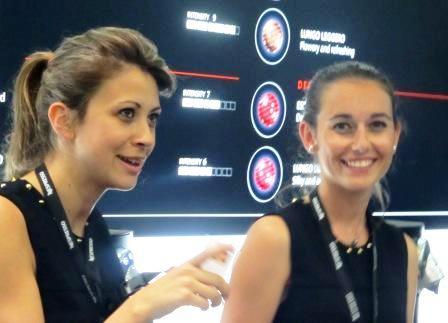 It is definitely the most civilized (and elegant) festival in the world. The French pull this off in style.
From the technicians in the press room, who say, mais bien sur!, to the umpteenth question about how to use a computer program, to the bouncers at the gate of the Terrazza Martini, who laughed boisterously when I showed up an hour late for Jeff Nichols' private party, running up the steps ("It's finished, Madame! No music! No drinks! You missed Reese Witherspoon, Jeff Nichols and Sting!"): the crew who deal with the daily madness of thousands of journalists, would-be stars and industry professionals are a testimony to manners.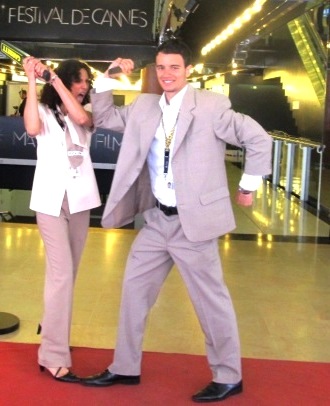 They should get a Palme d'Or.
It is also fun to have so many places where to socialize with fellow cinephiles: the two press rooms (always crammed with journalists squatting on the floor like in a refugee center), the coffee lounges, and the exquisite hotel terraces over the Mediterranean, where journalists meet for junkets, hanging loose on white leather couches, basking in the sun, in a remove of silence far from the maddening crowd.
Every moment is a chance to meet a range of passionate devotees to the industry -- like Wolfgang Spindler, the director of culture and arts for EuroNews.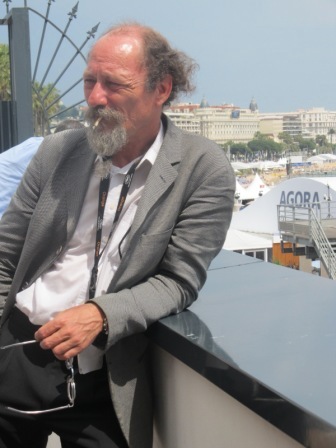 Or a young French producer, Alice Bloch, here to promote an obscure film shot in Iceland, Days of Gray, by a 24-year-old New Yorker. We had a jolly talk out at my favorite cafe in town -- the Brasserie Paradiso -- about the need for more of a feminist angle at Cannes.
"So many films about old men and young girls -- in sompetition!" she exclaimed.
Of course, underscoring all is the hype of the crowds at Cannes: the chance to wear long gowns and see dazzling sparkles and rhinestones trail from the most unimaginable silks.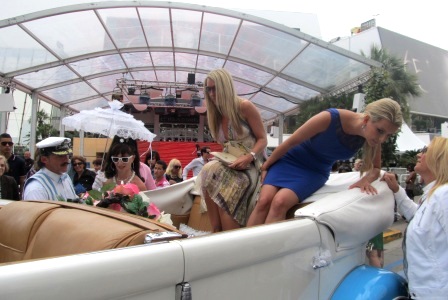 My favorite moment: when all the journalists crowd by the tv monitors in the press room, to find out who won the Palme d'Or -- and the cheers and groans that follow.
Everyone rushes to their computer to type and tweet.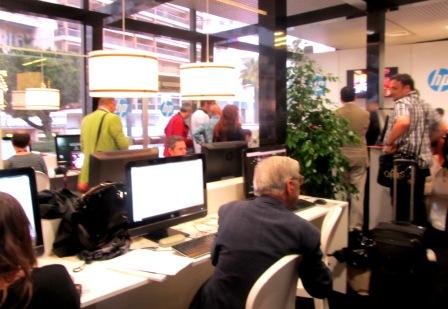 "Haneke!" the murmur goes.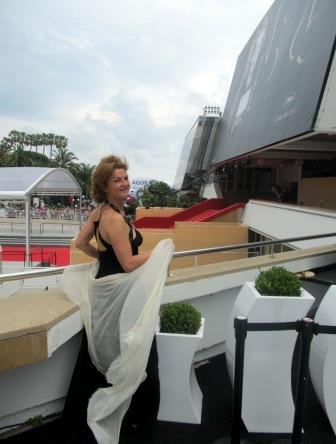 all photos mine; sorry no pix of Reese or Sting!
Popular in the Community