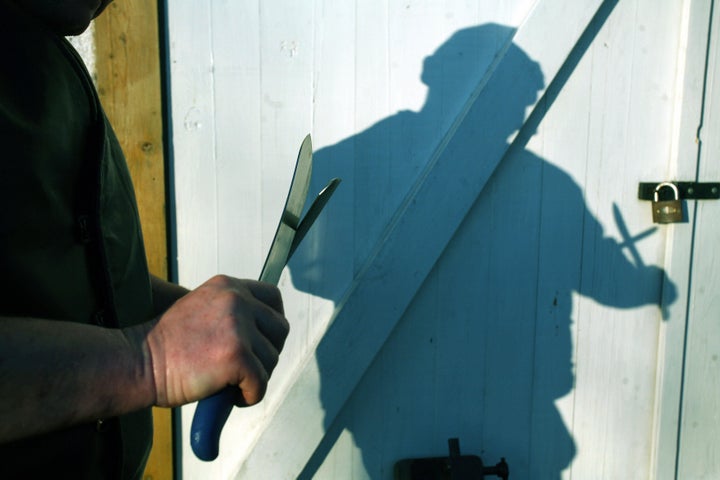 A suspected cannibal, believed to be behind the appearance of dismembered body parts found throughout Moscow, was arrested in Moscow Tuesday after authorities discovered half-eaten human body parts stored in his refrigerator.
As RIA Novosti is reporting, police uncovered a stew made from a human liver at the suspect's apartment in east Moscow. The liver is now believed to be part of the same corpse as various body parts -- including a head, feet, and two arms -- which have been found scattered throughout the city in recent weeks. "Detectives established the identity of the dead body by taking fingerprints," police spokesman Alexei Savelyev is quoted as saying. "After that, police tracked down the suspected offender through a circle of the deceased's friends."
The AFP identifies the suspect as Nikolai Shadrin, who "has been a patient in a psychiatric asylum." Shadrin's victim is named as Ilya Yegorov, a 40-year-old Moscow resident. The two men are said to have been acquaintances, and Shadrin "admitted he had eaten part of [Yegorov's] liver," reports the Guardian.
The Russian case mirrors a similar find in Slovakia, where police said information from a suspected cannibal's computer has led authorities to a grave containing the remains of two women. The 43-year-old suspect, identified by the Slovak Spectator as Matej Curko, had used the Internet to search for a person who wanted to commit suicide and and allow him to eat the body.
"We have identified the grave, in which we have found the relics of two female bodies buried in a shallow grave and covered with a plastic foil," the president of the Slovak Police Corps, Jaroslav Spisiak, is quoted as saying. Also reportedly found nearby: an improvised altar with a candle, various tools such as clenches, ropes and a mattock.
As the Associated Press is reporting, Curko was critically wounded last week after a gunfight with officers during an undercover police operation to apprehend him. Authorities had been notified by an unnamed Swiss citizen, who is said to have initially agreed to Curko's plan, but later changed his mind.
Related
Popular in the Community