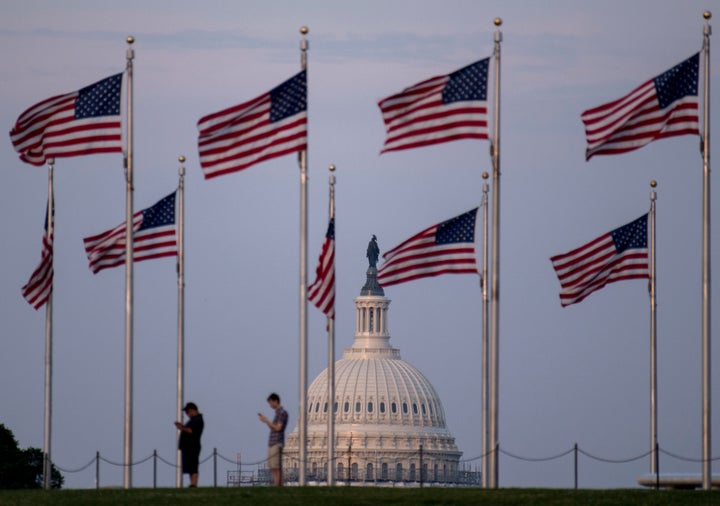 WASHINGTON -- Members of Congress and their staff can get free blood testing on Wednesday, one week after facilities managers discovered high levels of lead in an office building next to the Capitol.
"Blood lead level testing will be available to House Members and Staff, with a valid congressional badge, at no cost to the individual or office," the Architect of the Capitol, which maintains the Capitol building and surrounding campus, said this week in an internal announcement.
Rep. Dan Kildee (D-Mich.) contrasted Capitol custodians' speedy reaction with lawmakers' inaction on national water infrastructure problems exposed by the water crisis in Flint, Michigan.
"I understand the concern that my colleagues and their staffers have expressed," Kildee, who represents Flint, said in a statement. "But for Flint residents, who have had high levels of lead in their water for two years, it is long past time that Congress get serious about this serious health threat."
Flint has had high lead levels since 2014, when the state government changed the city's water source and failed to account for the corrosiveness of the new water, which leached massive amounts of lead from the city's old pipes. Eighteen months later, a local pediatrician discovered lead levels had spiked in the blood of the city's kids, forcing the government to admit its mistake and tell people not to drink the water.
Legislation to help Flint and other cities replace lead pipes stalled in the Senate earlier this year.
"Helping Flint families ought to be as much of a priority as ensuring safe water and health for those who work on Capitol Hill," Kildee continued.
Lead is a poisonous metal that can cause miscarriages, stunt children's growth and damage their brains.
Water in the Cannon House Office Building exceeded the Environmental Protection Agency's 15 parts per billion threshold for lead, the AOC reported last week. The agency told lawmakers and their staff not to drink the water.
The EPA's threshold is based not on health but on regulatory feasibility, since there are as many as 10 million lead pipes in American cities and little political will to pay for removing them. Instead, federal regulations require public water systems to treat water to reduce its corrosiveness. Scientists say there is no safe amount of lead exposure.
The AOC said in a statement Wednesday that it hadn't yet identified the source of the lead but that it would ramp up its water sampling efforts throughout the Capitol complex. Water lead typically comes from service lines that connect buildings to water mains or from a building's internal plumbing. It's not clear yet why Cannon would have high lead levels but other buildings on the Hill wouldn't.
"Careful analysis of the water testing data, identification of the source of the lead, and making appropriate corrections will take time," the AOC said. "It is important to proceed deliberately and carefully to fully investigate and resolve this issue."
Support HuffPost
The Stakes Have Never Been Higher
Popular in the Community