Hurricane Irma left a lot of destruction in its wake, but it may have also unearthed a piece of history.
A wooden canoe that scientists say could be hundreds of years old has reportedly emerged from the bottom of the Indian River along Florida's eastern coast following last week's powerful storm, leading some to speculate that it could have once belonged to Native Americans.
Local Cocoa photographer and self-proclaimed history buff Randy Lathrop said he was riding his bike along the river earlier this week when he came across the unusual piece of wood washed up near the shore.
The narrow piece of wood resembles a dugout canoe, which are made of hollowed out cypress trees and long used by Florida's Seminole Indians, among other tribes, according to the University of Florida.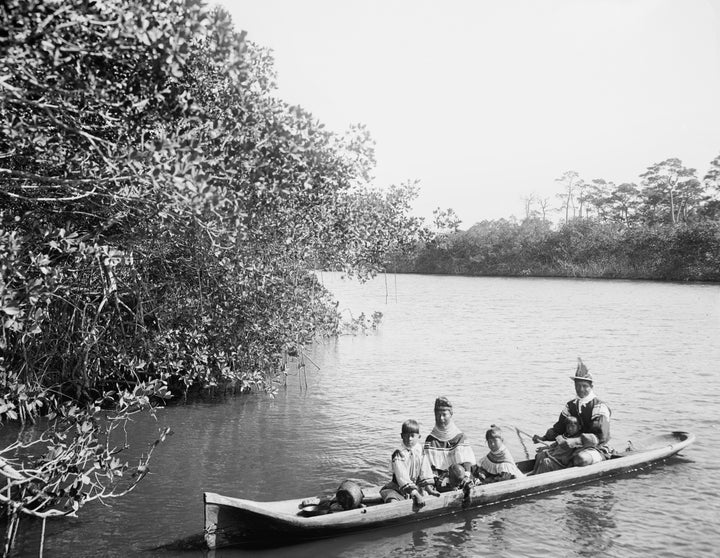 With a truck picking up storm debris nearby, Lathrop said he quickly went to work to protect the item from being thrown out by calling the Florida Bureau of Archaeological Research, which sent an archaeologist over to examine the find on Thursday.
But it will take time before more information can be gleaned about the canoe's age, with carbon dating results expected to take weeks, the Florida Division of Historical Resources reported on Facebook.
"It is maximum several hundred years old and minimum probably several decades old," the government office stated in a post that described the boat as 15-feet long, several hundred pounds and with paint markings and square-cut iron nails.
Sarah Revell, a spokeswoman for the office, noted the significance of the nails.
"Cut nails were first in production in the early 19th century so that helps to indicate it is a historic canoe," she told ABC News.
Though it has several uncommon features ― including compartments, its square shape, what appears to be a seat, and its nails ― it's not especially unique. That's partially because of the high number of dugout canoes found in the state, the office said.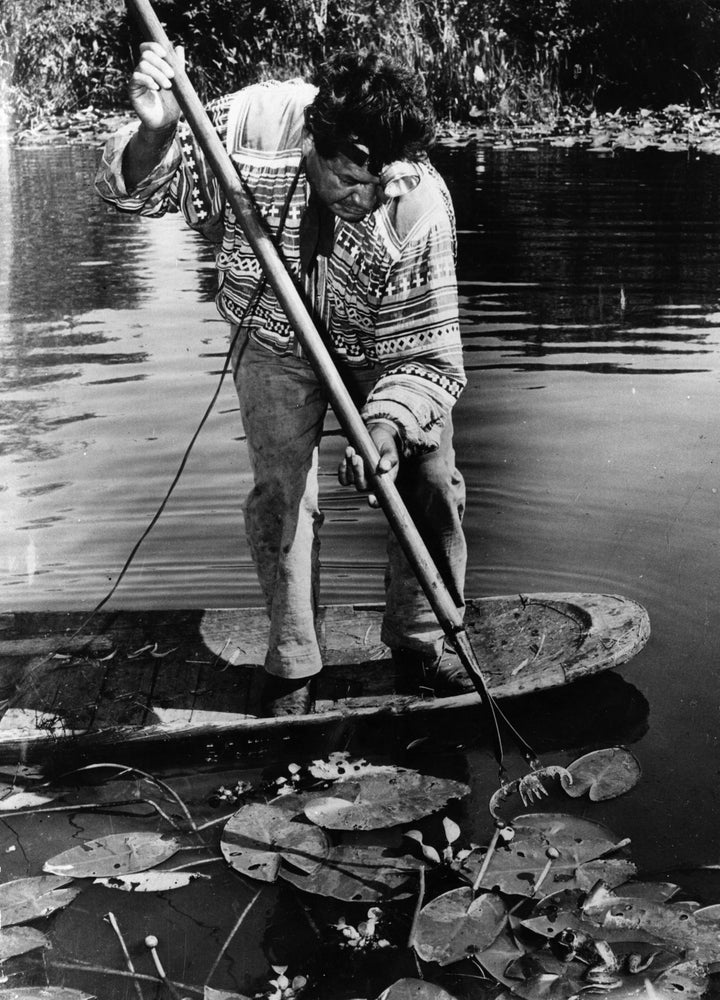 "Florida has the highest concentration of archaeological dugouts in the world with more than 400 from the state," the office said. "Wooden artifacts like canoes are only preserved in constantly wet environments or constantly dry environments. Because Florida is so wet, it has an environment conducive to preservation of wood."
In order to preserve the item, it has been placed back in a wet environment.
"If it is determined to be historic, the canoe will be stabilized, preserved and hopefully it will ultimately be displayed locally for the public to enjoy and learn from," the office said.
That end result is one Lathrop said he looks forward to.
Support HuffPost
The Stakes Have Never Been Higher
Popular in the Community