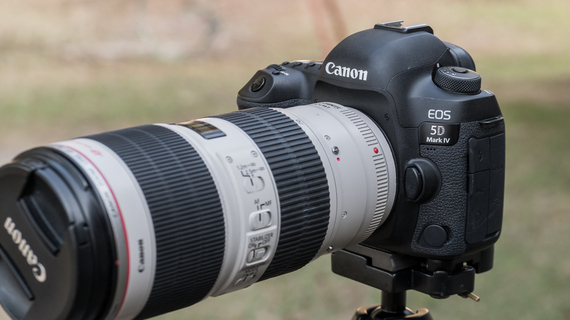 The Canon 5D Mark IV arrived almost 4 years after the amazing 5D Mark III and during those 4 years, almost every aspect of the camera has seen some form of upgrade. With a new 30MP sensor, faster 7fps shooting, 4k video, dual pixel autofocus, a touch screen, GPS and WIFI (to name a few), the Canon 5D Mark IV at first glance appears to be an amazing upgrade. Canon has also introduced some new features such as Dual Pixel RAW which allows some focus adjustment after the image has already been taken. But as with every camera, the technical specifications only tell part of the story so let's dive in for the full review.
Hardware/Build Quality
You would be forgiven for not being able to tell the differences between the Canon 5D Mark IV and 5D Mark III. Save for an additional custom button (I programed mine to adjust ISO), the cameras look identical. However, we have better weather sealing on the new 5D4 putting it in line with heavy duty cameras like the Canon 7D Mark II. Additionally, Canon shaved off a few grams in the process. We also have a new touch screen, USB 3.0, dual pixel AF, quieter shutter with less vibration, Wi-Fi, NFC, and GPS. Missing from this list though is support for faster UHS II and Cfast cards. Unfortunately, I found the camera scratched easily and some of the rubber flaps kept coming undone. So I remain a bit apprehensive about overall build quality though maybe my early model suffered some manufacturing issues.
Features
Autofocus speeds are faster than ever thanks to a new system based on the same awesome 61pt system from the 5D3 that now offers additional vertical coverage and menu options. Canon has always excelled in this area and the 5D4 seems to further that accomplishment. Dual pixel autofocus might be new to the 5D Mark IV but has been seen in the Canon 70D, 80D, 7D Mark II, and now 1DX II and frankly, this is one of the best autofocus systems available in live view and for video. Parred with the new touch screen and focusing during video is accurate and easy. There is definitely room for improvements with additional options and easily resizable focus points for this mode to be truly amazing. Unfortunately dual pixel RAW was not as amazing with the results barely being noticeable and coming with huge tradeoffs with huge file sizes, slow software, and slower shooting speeds. Wifi, GPS, and NFC worked without a hitch and were great for quickly moving files to your phone for sharing.
Image Quality
Thanks to a new 30MP sensor, Canon has without a doubt improved quality over the outgoing 5D Mark III. Dynamic range is noticeably better and pushing the shadows in a RAW file no longer produces the ugly banding and unsightly grain as previous cameras did. That said, I still don't find that I have as much room as I did on the Nikon D810 and Sony A7RII. In fact, even most good APS-C cameras like the Fuji X-T2 and Sony A300 would give the new Canon 5D Mark IV a run for its money.
Low light results have also improved, but not to the levels I had hoped. While noise levels seemed just below the 5D3, they were still fairly prevalent above 6400 ISO and image quality took a major hit above that. This is still amazing performance considering the resolution of the sensor, but don't expect this new Canon to push the boundaries too far.
Canon colors and overall tones are among my personal favorites though and skin tones, white balance, and overall quality are amazing. I'm sure plenty of photographers will produce award winning images with this DSLR.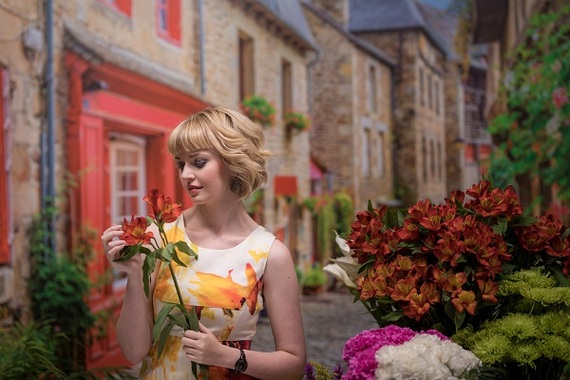 Video
Video is an area that Canon led the market in for about 4 years but since then has fallen considerably. The new 5D Mark IV with 4k recording, dual pixel autofocus paired with a touch screen, mic/headphone jacks, and HDMI uncompressed output looked like it might retake that commanding lead...and then reality set in. Unfortunate, I personally believe that Canon has forfeited the video market to other systems or Canon's own "C" series cameras such as the C300. 1080P remains largely the same in terms of quality though with an additional 60p (common among the competition) and the 5D4 lacks just about every video feature such as Log recording & focus peaking that almost every other camera manufacture has made available. It's not that Canon has not developed this technology, it's that they are withholding it from there DSLRs and instead only making it available in pure bread video cameras. If you were hoping for 4k recording, matters get even worse as the Canon only shoots with a 1.7x crop (making it worse than an APS-C camera), shoots only in motion jpeg with a card eating 500mbps bitrate, and has no 4k output over HDMI for use with external recorders. The only saving grace was the amazing focusing and handy touch screen (though an articulating screen would have helped). For me, unless you are planning on shooting 1080P and need great autofocus, the 5D Mark IV should not even be on your camera list for video.
Overall
The Canon 5D Mark IV is the best Canon 5D yet and if you listen to them talk about this camera, that is one of the only claims they will make. The result is simple, while the 5D Mark IV is an amazing camera with some great features and capabilities, it simply does not leap frog any of the competition. For a camera system with one of the slowest release cycles, this is not acceptable. If you currently have Canon lenses and are not looking to switch systems, you will appreciate that the 5D Mark IV is an improvement over the 5D2 and 5D3 and one of the best cameras on the market today. For the Nikon, Sony, and other shooters on the market today, I don't believe this camera is enough to compel me to switch. And for the video shooters out there, it seems time to move on...either to Canon's C100 (or C300 for 4k), or to another system entirely. For me, as a Canon 5D Mark III shooter, the Canon 5D Mark IV was a compelling upgrade and worth the extra cost. But I certainly expect to have a bit of envy in the near future as new cameras emerge on the market.
Related
Popular in the Community