Amazon is probably your go-to site when you've got a specific product in mind. It's easy to use, has great deals, and even throws in some pretty entertaining reviews now and then.
But you've got to admit that visually, Amazon is ... ugly. Like, super ugly. And if you're sick of digging through Amazon's clutter to find what you want, there's a site that has chosen the best of Amazon's items and gathered them all together in one gorgeous place. Featuring everything from watches to kitchen appliances to backpacks, Canopy has the funkiest Amazon products organized by price, category and popularity.
Say goodbye to "recommended" items that make you question your life choices. Canopy, which was started in 2013, will show you exactly what's cool and nothing more.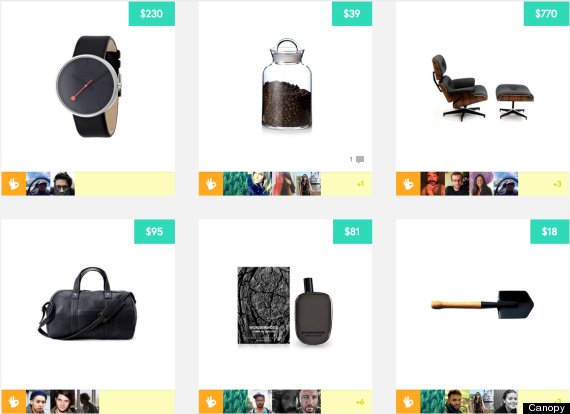 If you create an account on Canopy, you can peruse the wares, recommend products from Amazon to be featured on the site, and create "collections" of items. If you find something you like on Amazon, you can recommend it to Canopy by using the site's bookmarklet or Chrome extension.
When you find something you want on Canopy, you can just click straight through to an Amazon.com link.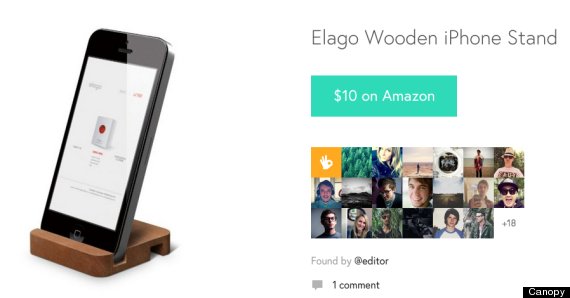 According to a TechCrunch article on Canopy back when it was members-only, the site uses Amazon's Affiliate program to make money. So when you buy a product, Canopy gets a cut. Brian Armstrong, one of the designers who co-founded the site, told Wired that the reason they focused on Amazon was so that everything on Canopy would be available, in stock and easy to buy -- something that differentiates the site from Pinterest or Polyvore.
Hop over to Canopy to check it out, and happy browsing!
Related