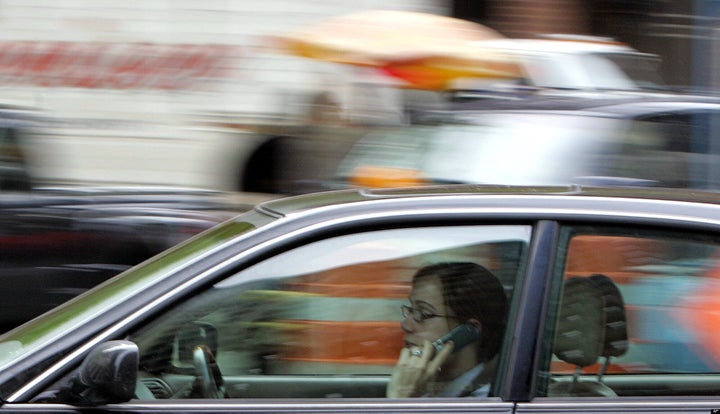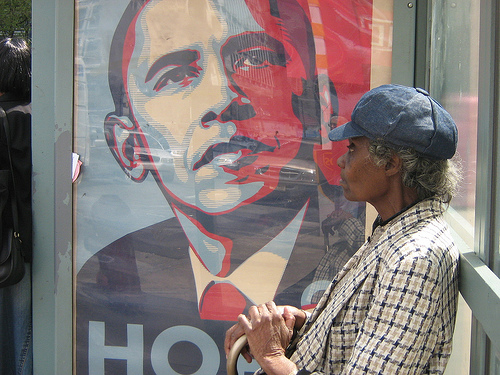 Yesterday after circling back to my house three times in a row on my way to a meeting because of a faulty memory, it occurred to me what a luxury and privilege it is to get four blocks from home and turn around to retrieve glasses and then a notebook -- and still be on time for an appointment.
As I got closer to my destination the annoyance and frustration of absent-mindedness gave way to a sober clarity after observing a woman's desperate attempt to flag down a city bus and to witness her devastation and frustration after her failure.
The stresses of life were imprinted on her face as she pleaded for the driver to stop and I wondered where she was headed and what it would mean if she didn't get there on time--or at all? Would she be docked for a days pay? Would that affect her ability to make her rent payment?
The average middle class person is fairly oblivious and unaffected by the fact that lack of transportation is the number one deterrent to employment and community involvement across the country.
In addition to work, folks without cars need to be able to travel to schools, grocery stores, doctor's offices and recreational events. With limited hours, routes and few bus shelters, like many cities, the Nashville, TN, Public Transportation system is far from adequate.
Public transportation speaks volumes about a society. It speaks about racism, economic injustice and the patterns of historical development as a nation -- economic, social, cultural, political, environmental -- which are embedded in a transportation system many people take for granted.
According to Race, Poverty and Environment, a Journal for social and environmental justice, most transportation systems across the United States destabilize urban core communities and don't serve the needs of many people of color, women, working, poor, young, elderly and disabled people in urban, rural and Native American tribal communities alike.
Considering that only 1.8% of Nashville's population is reported to get on the bus, the moniker 'mass' transit seems inaccurate -- to say the least. And in a community that is 67% white and 27% African American it is interesting to note that the majority of bus-takers in Nashville -- and other cities throughout the country -- are non-white.
For many, a college education and gainful employment are the only hope of joining the larger community at major social and cultural events that in Nashville seem to require an automobile.
Having grown up in Preston Taylor housing projects in Nashville, African American, Sharonda Campbell grew up relying on public transportation and understands the painful connection between education and access.
After one of her older brothers got heavily involved with drugs, her family moved from public housing to Antioch -- a community a few miles south of Nashville -- where her mother felt was a safer place to live. But for Sharonda, it was isolating to be so far from her friends and because bus service to Antioch is practically non-existent, Campbell was unable to maintain relationships with family and friends at Preston Taylor. As a teenager she felt devastated and alone and began to suffer from severe depression.
After becoming pregnant in her Junior year, Campbell struggled to graduate high school and then took several minimum wage jobs -- all while raising her first child. During this difficult time, reliable transportation was an additional stressor on a young woman overwhelmed with responsibilities and not always able to handle the costs maintaining a car.
Campbell recalls being completely exhausted during a particularly challenging time when her car wasn't serviceable and having to take several buses to get to her job.
"I had to be at work at 8:00a.m. I would get up at 4:00 a.m. get myself ready, walk my kids to my mother's house so she could watch them and make sure they catch the school bus while I went to the bus stop to catch the bus for work. The bus came at 6:20a.m."
A journey that normally took 20 minutes by car was nearly 2 hours by bus. "There were days that I just sat at the bus stop and cried. I wanted to give up."
Fortunately for Nashville, we have a mayor that not only has a grasp of the issue but is committed to changing the face of public transportation. A former public defender, Dean understands the challenges facing those without access and knows that adequate public transportation is not just good business sense, but mandatory for bringing communities together. In June of this year, Dean told the City Paper editorial staff that mass transit is an essential component of future economic development. "I am fully committed to this," Dean said. "If we have to go it alone, we will, but I hope we can make it a more regional effort."
What Dean faces is a long-standing Southern mentality steeped in rhetoric about the importance of independence without much consideration for those who cannot afford to travel 'independently'.
In spite of the incredible odds working against her, numerous hardships and transportation difficulties, Campbell persisted and got a college degree. And like the mayor, she too is committed to improving access -- particularly for young black females.
Campbell is now a Financial Aid Planner at the Nashville College Connection at the Oasis Center in Nashville and is an expert at locating college funds for any young person who wants to attend college. Several weeks ago Campbell hosted an event for young Black females from communities throughout the Nashville Metropolitan area to let them know what it takes to get to college.
Pleased with the 'standing room only' event, Campbell and her distinguished panel of Black women -- who are college graduates themselves -- encouraged girls from Middle School and High School to make college their number one priority and insisted that persistence is key for those who want to succeed.
And for those without access to a vehicle, even though the event was located on the bus route, "it could take 2-3 bus transfers (and several hours) for some of the young woman who could benefit most from the program to make their way to the event," Campbell said.
"And for anyone who doesn't believe that public transportation is a social justice issue, just try getting from North Nashville to South Nashville without a car," says Campbell.
Molly Secours is a Nashville writer/filmmaker and speaker who is grateful to have a working vehicle in a city which requires wheels. She can be found at www.mollysecours.com
Support HuffPost
The Stakes Have Never Been Higher
Popular in the Community