 WASHINGTON -- The Center for American Progress has for years faced a tension between its call for campaign finance transparency and its unwillingness to disclose its own donors. CAP, a liberal nonprofit with an advocacy arm, has company in Washington when it comes to opaque funding -- a phenomenon that gained attention last week when Sen. Elizabeth Warren (D-Mass.) demanded that banks disclose financial contributions to Washington think tanks that often act effectively as lobbyists without being required to register as such.
Warren's shot was aimed at the group Third Way, but it could apply to groups across the spectrum. CAP has come under particular scrutiny because of its progressive politics and connections to the Obama administration. On Thursday, Politico reported that CAP had decided it was time to reveal its list of donors, and on Friday, The New York Times hit the think tank's former head for corporate ties.
A CAP official provided HuffPost with a list of its 2013 corporate donors, which include Walmart, Bank of America, Citigroup, defense contractor Northrop Grumman, as well as insurance, pharmaceutical, auto and tech companies. A CAP spokesperson confirmed the list as accurate.
CAP has been debating how to handle donor transparency internally for years, with individual contributors arguing in the past that naming names would bring unwanted public scrutiny -- the political mirror of what has happened to Charles and David Koch, who have lavishly funded the tea party movement and GOP politicians, and have subsequently come under fire.
"The fact is that the Center for American Progress has always been fiercely independent -- our views are shaped by what we think the best solutions are to improve the lives of all Americans," said Neera Tanden, president of CAP. "Donations, be they from individuals or corporations, do not guide or determine our work. Period. Indeed, we have advocated numerous policies that would impinge on corporate interests -- from tax policy to government subsidies; our interests are simply to provide ideas to solve the country's problems."
In May, The Nation magazine published details about CAP's corporate backing. CAP officials argued to The Nation then that a list of corporate donors included inaccuracies, an argument those officials also made to HuffPost, which obtained a similar internal list of corporate backers. CAP would not explain how the list was inaccurate or what an accurate list looked like. In March, HuffPost disclosed the extent of CAP's foundation funding, but did not obtain a full list of philanthropic donors.
"What stands out the most in looking at our supporters and our body of work is the clear willingness to be driven by values and facts, even when that's uncomfortable for some of our supporters," said Tom Perriello, president and CEO of the Center for American Progress Action Fund and counselor to the Center for American Progress itself.
Pressure on the group to release its corporate donor list became too great, leading to Friday's disclosure -- just days after it was reported that CAP founder John Podesta was moving to the White House. A CAP spokesperson said that the group's board voted in October to begin disclosing corporate donors this year and to start naming individual and foundation donors next year.
The list provided by the CAP official does not include several companies that appeared on an earlier list. Such firms appear to have been targets for potential donations that were not reeled in. The companies gave a minimum of $10,000 each for a total of roughly 6 percent of CAP's $40 million budget. Below is the full list as of Dec. 12, 2013:
Akin Gump Strauss Hauer & Feld LLP
The Albright Stonebridge Group
American Beverage Association
American Iron and Steel Institute
America's Health Insurance Plans (AHIP)
Apple Inc.
AT&T
Bank of America
Blackstone
Blue Cross Blue Shield Association
Blue Engine Message & Media
Blue Shield of California
BMW of North America
CareFirst BlueCross BlueShield
Citigroup
The Coca-Cola Company
Comcast NBCUniversal
Covanta Energy
CVS Caremark Inc.
Daimler
Monitor Deloitte
DeVry Education Group
Dewey Square Group
Discovery
DISH Network
Downey, McGrath Group, Inc.
DRS Technologies
Eli Lilly and Company
Facebook
Federal Home Loan Bank of Dallas
GE
Genworth Financial
The Glover Park Group LLC
Goldman Sachs
Google
Health Care Service Corporation
The Ickes and Enright Group
Japan Bank for International Cooperation
Kohlberg Kravis Roberts
Livingston Group
McLarty Associates
Microsoft Corporation
Motion Picture Association of America (MPAA)
MyWireless.org
Northrop Grumman
Pearson
PepsiCo
PG&E Corporation
Quest Diagnostics
Samsung
Taipei Economic and Cultural Representative Office in the United States (TECRO)
Tata Sons Limited
Time Warner Inc.
T-Mobile
Toyota Motor North America
Visa Inc.
Walmart
Wells Fargo
The story has been updated to note the CAP board vote in October and the plan to release the names of individual and foundation donors next year.
Before You Go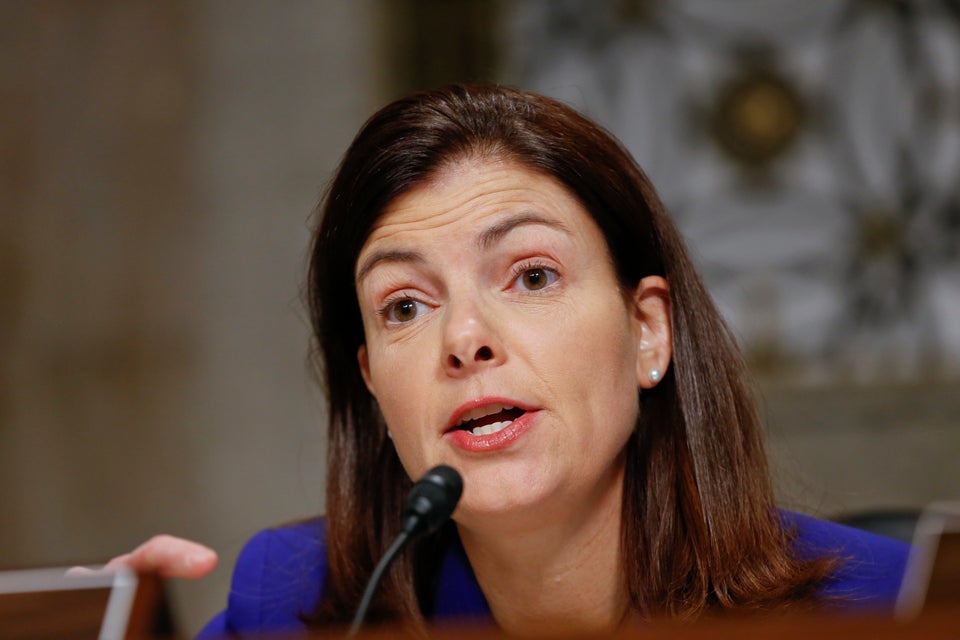 GOP Women In Congress
Popular in the Community