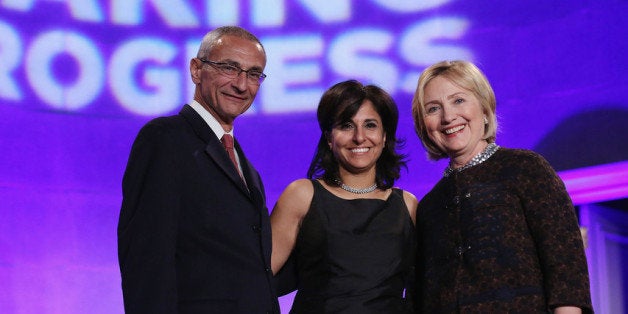 WASHINGTON -- Former Secretary of State Hillary Clinton brought down the curtain on the celebration of the Center for American Progress' 10-year anniversary on Thursday, but not before CAP President Neera Tanden thanked a few of the event's sponsors: Walmart, AT&T, the Service Employees International Union and the American Federation of State, County and Municipal Employees.
CAP, a progressive think tank, has been criticized for receiving financial backing from sponsors whose practices don't align with the group's efforts. The Nation drew attention to the confidential members of CAP's "Business Alliance" -- those who contribute thousands of dollars a year to the institute -- noting parallels between CAP's advocacy efforts, and those who fund them.
CAP refuted the assertions, encouraging "any reader to look directly at the substance of [their] work on corporate accountability and financial sector reform, clean energy, campaign finance reform, defense cuts, and progressive tax reform to judge for themselves."
Clinton hit the podium to congratulate CAP for such policy successes and progressive values.
"We may have different experiences and backgrounds, but we share a set of values that animates our work and our lives," Clinton said. "It's always a little surprising that we have to keep fighting so hard on behalf of them."
Clinton slammed the "scorched-earth policies" that led to the recent government shutdown, saying that modern politicking has failed to focus on "common sense solution."
"We are careening from crisis to crisis instead of having a plan, bringing people to that plan," she said.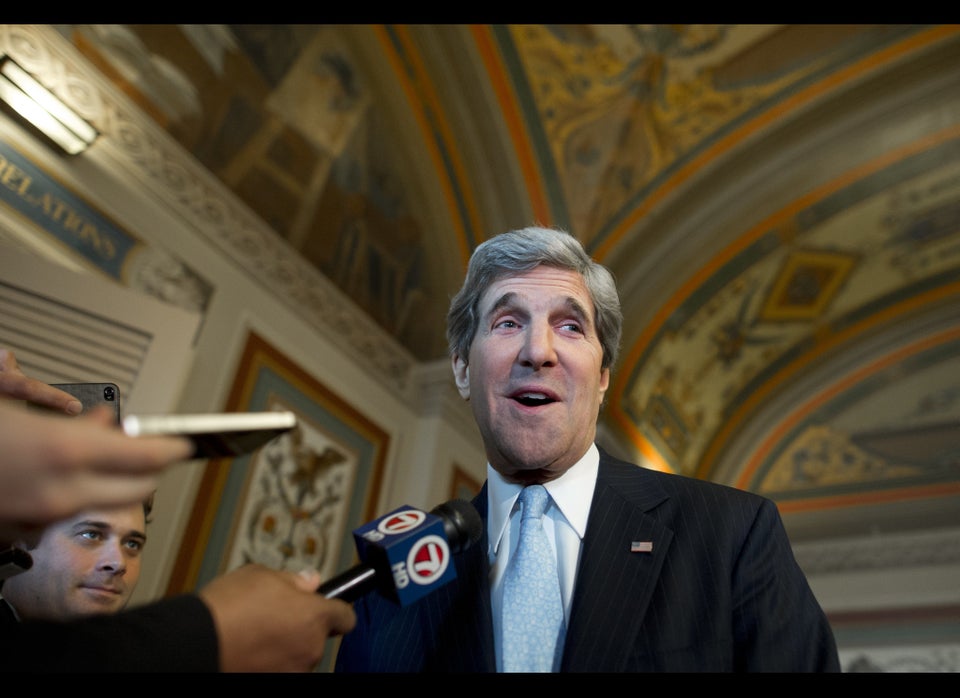 Secretaries Of State
Popular in the Community