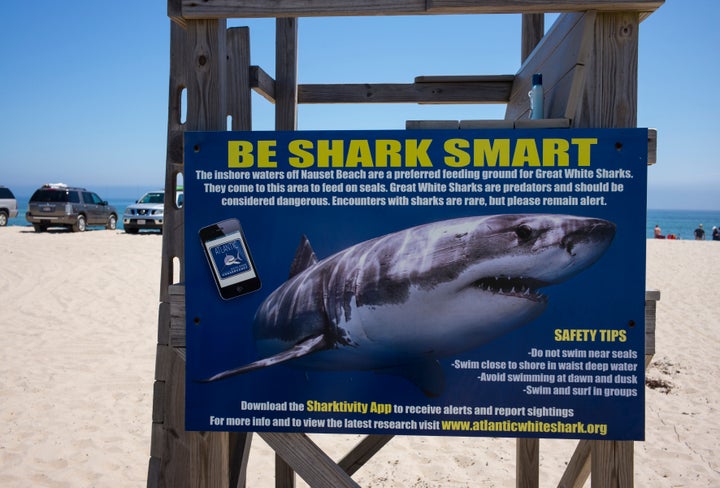 A county official in Massachusetts has proposed a controversial solution to a recent uptick in shark sightings off Cape Cod: Kill the sharks.
"When a person is finally killed in a blood soaked frenzy by a Great White Shark at a Cape Cod beach, then I will simply keep silent," Beaty said in a Thursday tweet, along with a photo that read, "I told you so!"
Another tweet Thursday said, "Time to kill the sharks," referencing a 2015 op-ed exploring the option of shark culling published on The Australian.
Beaty's plan was followed by a wave of criticism from the community and shark researchers. Critics call the deadly plan inhumane and ineffective.
Carl Meyer, a shark researcher in Hawaii, told HuffPost that shark culling "has both philosophical and practical elements."
"We are unlikely to reconcile these different philosophical perspectives, but we don't need to, because shark culling is not demonstrably effective," Meyer, who works at the University of Hawaii, said. "Shark culling programs around the world have yielded nebulous results and are primarily political theater."
Beaty detailed his proposal in a news release posted to his personal Facebook account Tuesday: "This proposal entails use of baited drum lines being deployed near popular beaches using hooks designed to catch great white sharks. Large sharks found hooked but still alive are shot and their bodies discarded at sea."
He called the plan a "targeted, localized, shark hazard mitigation strategy."
Responding to the backlash to Beaty's plan, the Barnstable County Board of Regional Commissioners distanced itself from Beaty's proposal.
"I would like to clearly state that no item regarding a so-called 'shark mitigation plan' has been presented for review, nor is one expected to be placed on any future agenda," Leo Cakounes, chairman of the board, said in a statement.
"A press statement relative to such a plan was drafted and distributed by one member of the Board of Commissioners without the knowledge of fellow board members or County staff, and all inquiries should be made to that individual Commissioner."
The Boston Herald published an editorial on Thursday titled, "Don't Blame the Sharks." The editorial called the plan "insane, of course" and wrote critically of the county government by saying it isn't "exactly drawing the best and the brightest" to its board.
Meyer cited one of the country's largest shark culling efforts, launched in Hawaii from 1967 to 1969, as an example of why they don't work. The cull, according to Meyer, used similar drum-line fishing gear that Beaty suggested and it killed hundreds of sharks in two years.
"In Hawaii, for example, the largest historical culling effort ... saw more shark bites at the conclusion of the program than before it started," Meyer told HuffPost.
Beaty responded to his plan's critics on Thursday by demanding more solutions from those who slammed his proposal.
"I think it underscores that there's a real problem and it's growing, and it's just a matter of time before someone is killed or maimed," Beaty told The Boston Herald, referencing the Nauset Beach sighting.
"People need to stop criticizing the proposal and at least put other ideas out there and start a public dialogue on this matter because sooner or later something is going to happen, and unfortunately it's going to be someone getting killed if we don't start addressing the problem," he added.
Meyer, who spends his time outside of shark research spearfishing, surfing and ocean swimming, offered up his own solution to Cape Cod's shark problem.
"My personal view is that if you want zero risk of shark bite, stick to swimming pools," the marine biologist told HuffPost.
Before You Go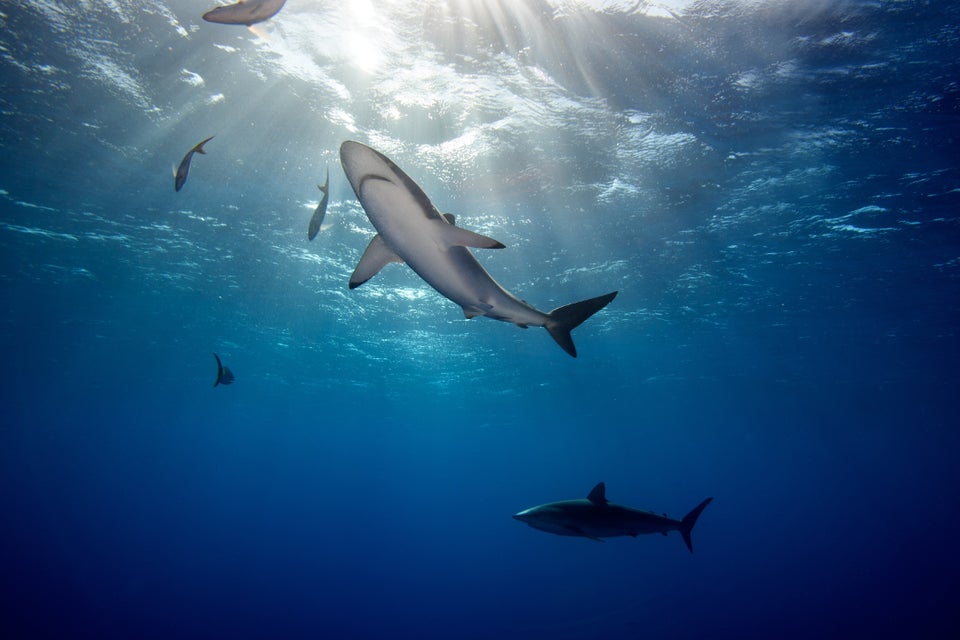 The Beauty Of Sharks
Popular in the Community