When 4-year-old DJ Pitts accidentally swallowed a harmful engine cleaner, he had to spend six months at Children's Healthcare of Atlanta (CHOA) and undergo about 20 surgeries to replace his esophagus and part of his stomach, the hospital website states. "It was rocky, but he always hung in there," his mother Natoya Russ told CHOA.
While he was in the hospital, a special item helped lift DJ's spirits: a superhero cape. When the hospital's volunteer services department learned about the little boy's love of superheroes, they made him a customized cape that says "Super DJ."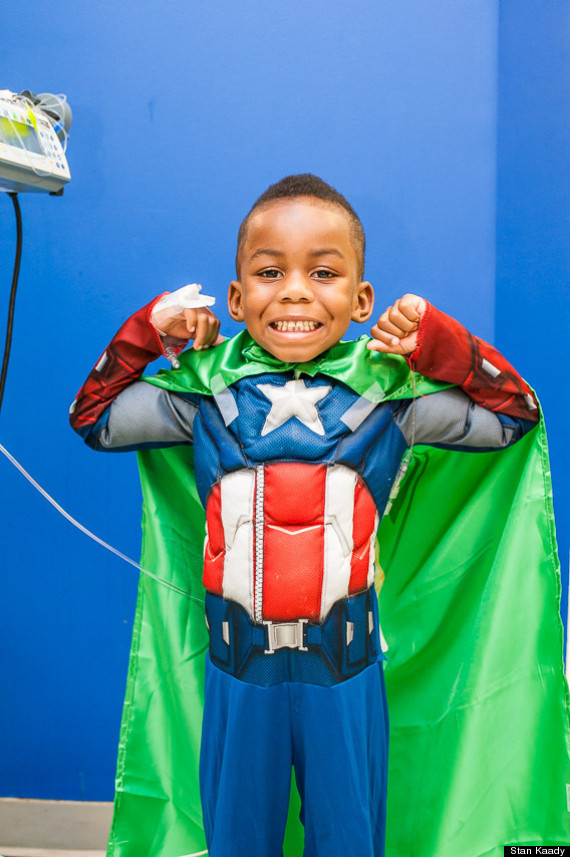 The cape was an instant hit. "He loved it," Catherine Shields, a child life specialist who met DJ at the hospital, told told My Fox Atlanta. "He wanted to eat in it. He wanted to go to procedures in his cape." DJ's dad Dwayne Pitt added, "It just gave him more power. To his soul, to his spirit."
DJ was released from the hospital months ago, but still returns fairly often for check-ups and procedures, CHOA reports. On one of his return visits, the little superhero passed out capes to other kids in the hospital, to help them feel brave too.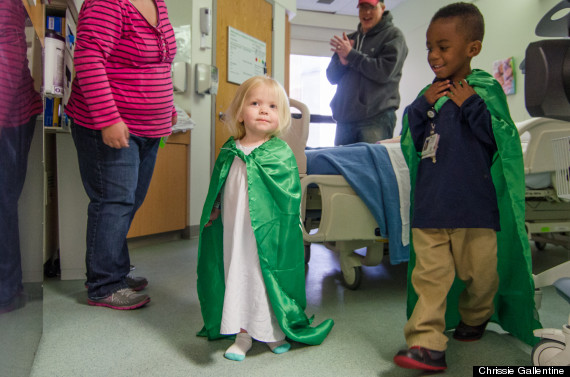 DJ's story inspired hospital patients and staff to declare November 7 "Cape Day," 11alive reports. On Cape Day, people all across metro Atlanta draped capes around their shoulders and shared photos on social media using the hashtag #CAPEDAYATL to honor hospitalized kids like DJ. The celebration was widespread, with participants ranging from Georgia policemen to the Atlanta Ballet to the mayor of the city.
The following morning, DJ got to "use his superpowers" in an even bigger way. Children's Healthcare of Atlanta had ordered the demolition of an old hotel to make room for hospital facilities. Joined by some fellow superheroes, DJ got to push the button that signaled the demolition and watch the building fall.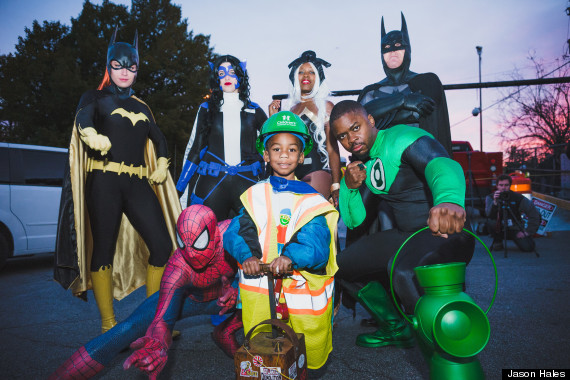 The pictures from Cape Day and DJ's time in the hospital capture the little boy's unbreakable enthusiasm for life, even in the midst of tough times.