"Cape Verde...Where is that?" is the response I most commonly received when telling friends about my plans to travel to this scenic West Africa island nation. Admittedly, my plane landed there only a few months after I discovered its identity from examining a map of Senegal, where I'm based for the summer, and spotting an archipelago 350 miles off the coast.
A series of 10 islands, Cape Verde may feel like a colorful mix of Western Europe and West Africa. In the larger towns, there are cobblestone streets boasting views of the iridescent azure sea. Dogs and cats pace the premises of breezy outdoor cafes, beseechingly gazing at customers. Cape Verde is the birthplace of singer Cesária Évora, and music resonates everywhere: from the guitarists on the street, to well-known acts every night at 5tal da Musica in the capital of Praia, to the blasting radio of packed taxi vans that wait and wait until they are full to depart.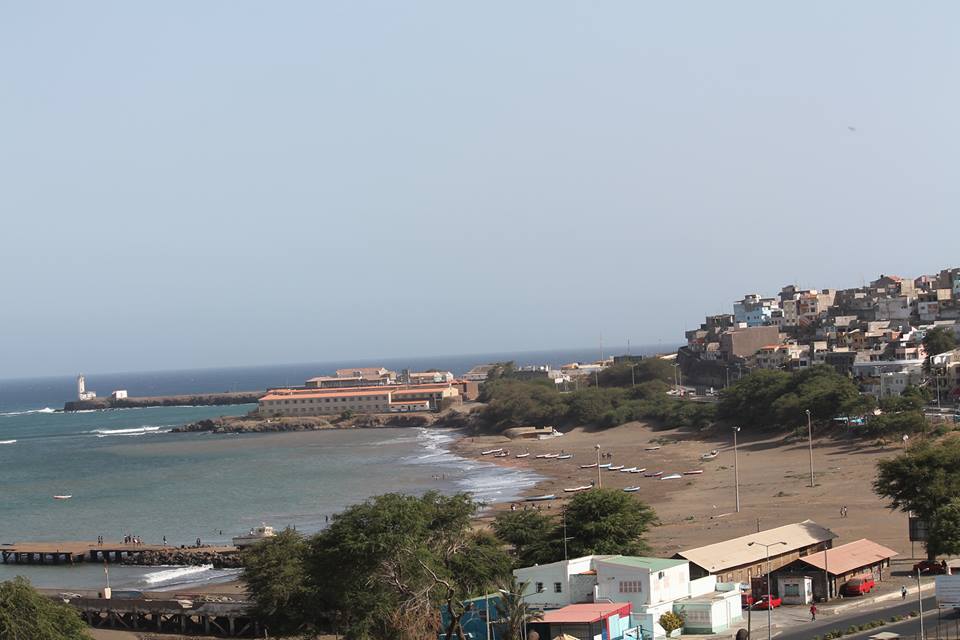 Having gained independence from Portugal in 1975, Cape Verde's official language is Portuguese, with Cape Verdean Creole widely spoken. A predominantly Catholic country, it is filled with picturesque places of worship, but seems to lack to religious fervor of its fellow West African countries. I could tell I was no longer in an Islamic country my first day in Praia. The cable TV at my three-star hotel included a free 24-hour porn channel. The supermercado offered free sample shots of fruit-flavored hard liquors, with employees urging customers to drink more.
As an idyllic island paradise, one of the main industries of Cape Verde is tourism, with local guides often appearing out of the woodwork of public places, persistently pitching packaged deals of insider's knowledge. Official unemployment hovers around 21 percent, but Cape Verde is still a bastion of hope for many immigrants. Although its average per capita income is only $4,000 per year, it's the highest in West Africa.
Chinese-run stores dot the main streets of Praia, and several Senegalese immigrants sell handcrafted art. But not all have found what they're looking for. "I came here for work, and can't find it, but I can't afford a plane ticket home either," one immigrant, staking a spot in the shade, told me in French.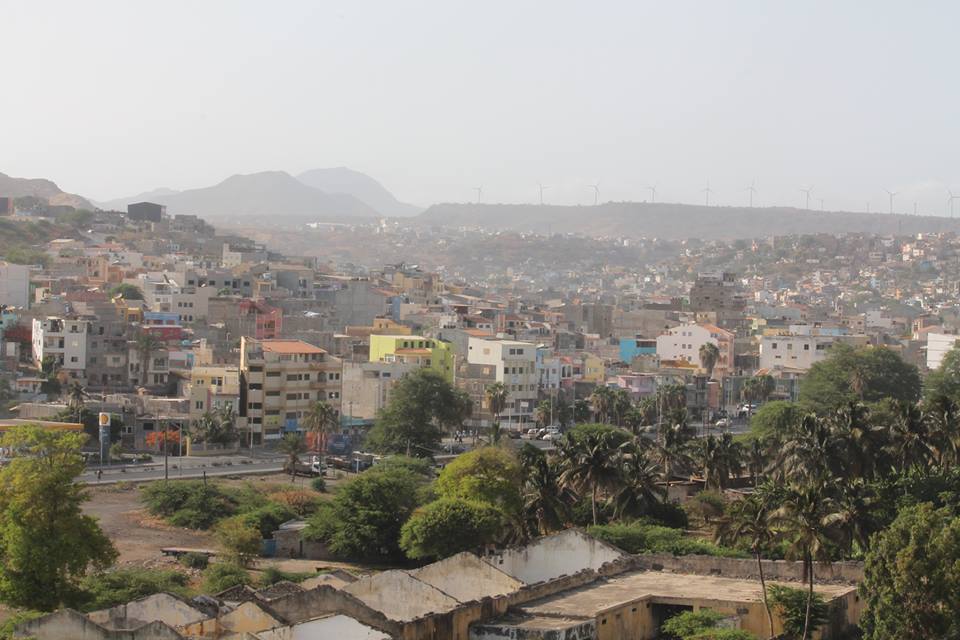 Seeking to see Cape Verde outside of the bustle of Praia, my travel companion Francis Tapon and I took a ferry to Fogo, most-well known for its stand-out centerpiece, Pico do Fogo. The 10,000 foot-tall active Volcano towers above the village of Chã das Caldeiras, an eclectic assortment of vineyards filled with plump purple grapes and houses without electricity. I slowly sipped local vino tinto in the dark while downing a plate of vegetables and rice at the main restaurant after hiking up the mountain. I smiled, thinking how in my home of San Francisco, some people pay upwards of $100 to eat their dinner without light, claiming they can concentrate on the flavor better.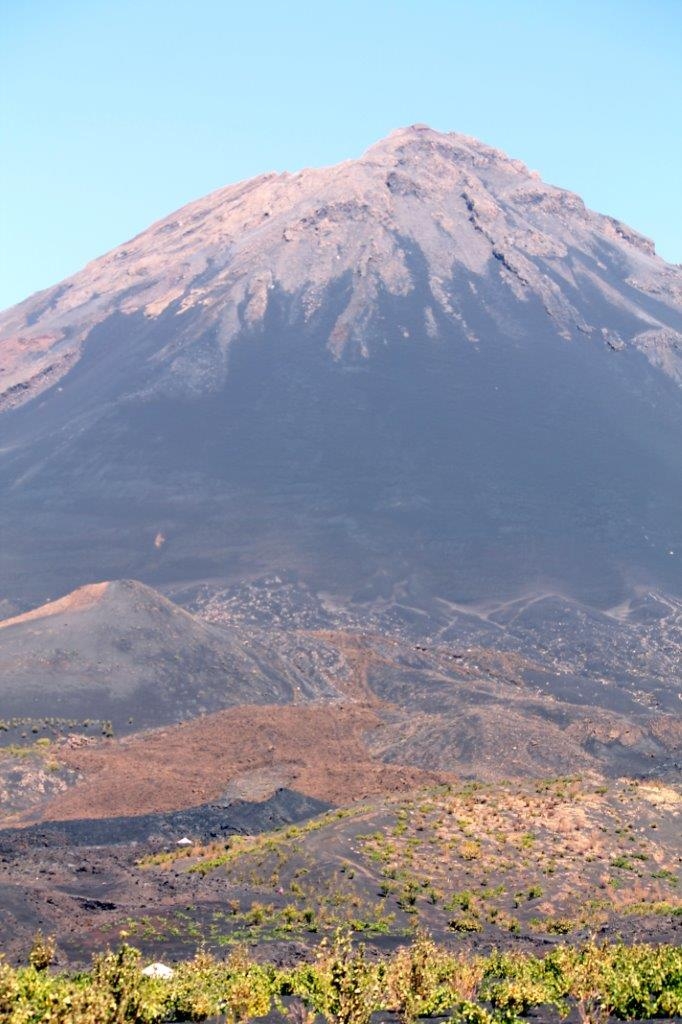 We awoke the next morning at 5:45 a.m., trying to catch the one bus leaving that day at 6:30. Common of Cape Verde hospitality, our hosts served a breakfast of local coffee and garbanzo beans topped with a fried egg - a typical Cape Verde dish. The bus didn't arrive until 9:30, but, "That's Cape Verde time," our host said smiling while we waited, offering another pot of coffee -- made from beans grown on the mountain slopes -- and conversation.
The bus, packed to the brim with amazingly calm school children, rolled down the bumpy, foggy hill until it reached São Filipe, Fogo's main town. Locals lounged in the center square with laptops, trying to tap into one of the few wireless Internet connections around. A man in the balcony above struck up a conversation. "I love America!" he proclaimed, pointing out that he had twice been to Massachusetts, where nearly 60,000 of the 95,000 Cape Verdeans in the U.S. reside.
We walked to a nearby restaurant, which like many places in the country, had no menu. Francis asked for fish, and for three Euros, received a large bright red trout over a bed of fresh vegetables and French fries. I waited for my next surprise.
Traveling to Cape Verde?
For more information and news about Cape Verde, visit the English-language Cape Verdean magazine.
See also Africa54.com for information about Francis' travels to all 54 countries in Africa.