For those of us for whom travel is a lifestyle, frequent transitions between different languages, currencies, food, and time zones can become commonplace. Not that we don't appreciate the differences, but we become adept at memorizing short phrases and words in new languages, we know the best places to change money (and our banks know that we're always abroad), our stomachs adapt to new cuisine without so much as a hiccup (literally), and we know how to adjust our schedules to minimize the eternal nuisance that is jet-lag.
Still, transitions can be jarring, especially when all of those changes are combined with a drastic reduction in city size and pace of life. For me, the jump was from Taipei, Taiwan to small-town Maine, USA. If you're like me, you may struggle with feeling like you're in the middle of nowhere (I basically am) and there's nothing to do (sometimes there really isn't). There are no convenient buses or subways to take me wherever I want to go, no food stands on every block, no museums, and no convenient bike lanes.
Yet as any small-town aficionado will tell you, there are plenty of advantages to living away from the big city, and you don't have to completely abandon your urban lifestyle. Here are my tips for coping with the culture shock that comes with moving from a city of seven million people and one of the tallest buildings in the world to a town of 2,000 people and only one grocery store.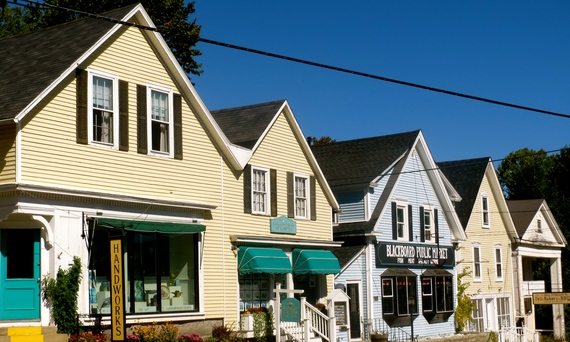 1) Remember what you liked about the city and try to recreate it
In many ways, this might be impossible. No matter how hard I look, I won't be able to find Taiwanese street food. But, one of my favorite things about living in a city is the abundance of coffee shops. It's probably an illusion, but I always feel more productive when I go somewhere else to work or read. There is not a café to be seen in my town in the classic sense, but there is a florist and chocolatier that share a building, serve coffee drinks, and have one table near the window. If you need me, that's where I'll be.

2) Find the things that are happening in your town, no matter how small
Alright, I can't go to the free Cloud Gate Dance Theater performance in front of the National Theater on a whim or stay up until the wee hours of the morning singing KTV, but I don't have to spend every evening at home. Even some of the few local restaurants that are a 15-minute drive from my house have live music on certain nights, there are numerous local theater productions, and there's always pool at the pizza joint.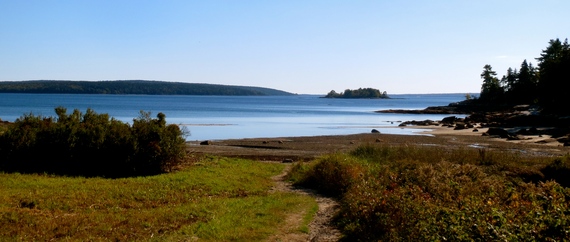 3) Travel to new places, even in your hometown
Don't let small-town life limit your exploring. It's far too easy to settle into a rut, even in a new place. Keep finding new things to see and experience, even if it's just taking a different route to work or trying a new restaurant. If you've returned to your hometown, visit any new establishments that may have popped up in your absence. This is a good way to keep up the illusion of a new, unfamiliar environment. You don't need to be in a foreign country to see the sites. Is there a tourist destination near you that you've never seen (you're a local, after all)? Or, just choose a road you've never driven down and check it out! Bring the excitement of travel closer to home; you never know what you might find.

As much as I loved the culture and convenience of life in Taipei, sometimes it's awesome not to have to deal with the hustle and bustle of a big city. Want to stop and chat with the bank teller for 15 minutes? Sure, nobody is in line behind you. There's no problem finding parking, and you never get the occasional, city-whiff of sewage while walking down the street (although, to be fair, sometimes a lobster-bait truck will spill, which is nearly as noxious).

5) Make the most of the difference
Don't just savor your new stomping grounds; see what you can do here that you couldn't before. This might be the perfect time to take up discus throwing now that you have so much space. Maybe that's not your cup of tea, but there are advantages to your new rural reality. Maybe you've always wanted to learn a new instrument or perfect your singing voice. You finally can because you probably don't live in an apartment complex with neighbors on all sides who won't appreciate your efforts. Go crazy with that new trumpet or didgeridoo!
The seeming limitations of small-town life can be expressed by the phrase "cabin fever," which we in New England use to describe the crazies that set in during the winter months when you're confined to your house by sub-zero temperatures and head-high snow drifts. Don't let rural cabin fever take over your life at any time of year even if you're an urbanite to the core. It can take some effort occasionally to keep life interesting, but it is possible to fully enjoy and take advantage of your new, laid-back environment.