Chase Cook is a reporter at the Capital Gazette newspaper group and he's about to spend the rest of his summer covering a story that doesn't just hit close to home. It's about home.
Cook has agreed to cover the trial of Jarrod Ramos, 38, the man police have identified as the suspect in the shooting in the Capital Gazette newsroom last month that took the lives of five and injured two.
Ramos, a resident of Laurel, Maryland, has been charged with five counts of first-degree murder and is being held without bond, according to court records.
A reporter for Capital Gazette since 2014, Cook told The New Yorker that he volunteered to cover "the fucking Ramos trial," despite his editor's concerns it would further traumatize him, for one major reason.
"I don't even know if it's ethical. I think it is. I'm gonna treat it as unbiasedly as possible," Cook told the publication. "If the Baltimore Sun covered it for us, that would mean the shooter wins."
While trial hearings are scheduled to begin on July 24, delays and a location change are likely.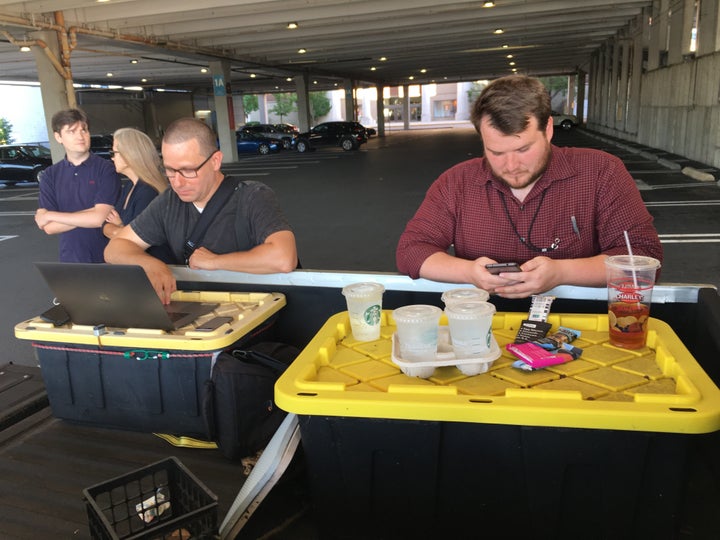 It was confirmed hours after the shooting that Ramos had filed a defamation lawsuit against the Capital Gazette and columnist Eric Hartley in 2012. The article involved a criminal harassment case against Ramos in which he eventually pleaded guilty. Hartley wrote that Ramos had bombarded a woman with "months of emails in which [he] alternately asked for help, called her vulgar names and told her to kill herself."
In the shooting's aftermath, it was discovered that veteran Capital Gazette reporter Wendi Winters charged at the gunman with a trash can and recycling bin in hand. The shooter killed her.
Janel Cooley, a sales consultant at the paper, recalled in an interview with the Capital Gazette that Winters, 65, "shouted something like, 'No! You stop that!' or 'You get out of here!' like she was warding off an unwanted dog." Fellow reporter Rachael Pacella told the publication that she thought what Winters did "served as enough of a distraction that maybe he didn't see us."
"I absolutely think that Wendi Winters saved my life," she said.
BEFORE YOU GO
PHOTO GALLERY
Shooting At Capital Gazette In Maryland