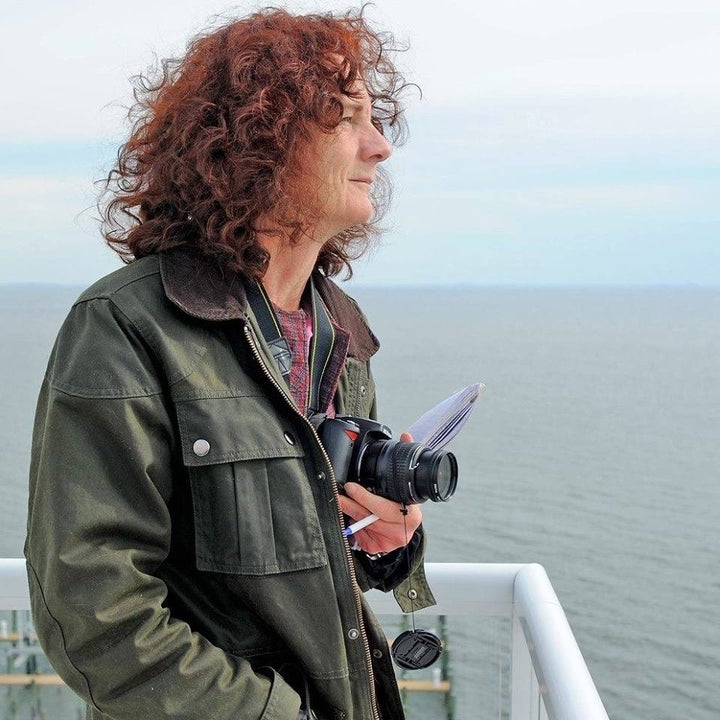 Joshua McKerrow, a photojournalist at the Capital Gazette newspaper in Maryland, shared an emotional tribute to his longtime colleague, Wendi Winters, on Twitter Thursday evening after President Donald Trump resumed his bitter attack on the press.
McKerrow and Winters covered the holiday decorations at the governor's residence in Maryland every year together, what McKerrow called a "very light but very fun story." But earlier this year, Winters was shot dead in their newsroom alongside four other colleagues by a man who held a longstanding grudge against the paper.
McKerrow shared his touching memories about working with Winters in response to a tweet from Trump, who on Thursday night attacked the media on Twitter once again. "FAKE NEWS," the president wrote. "THE ENEMY OF THE PEOPLE!"
Despite Trump's anti-press diatribes, McKerrow said he's comforted by memories of Winters. "In a way she's still with me, when I do the work that she loved to do," he wrote.
Read McKerrow's tweets below.
Related
Popular in the Community